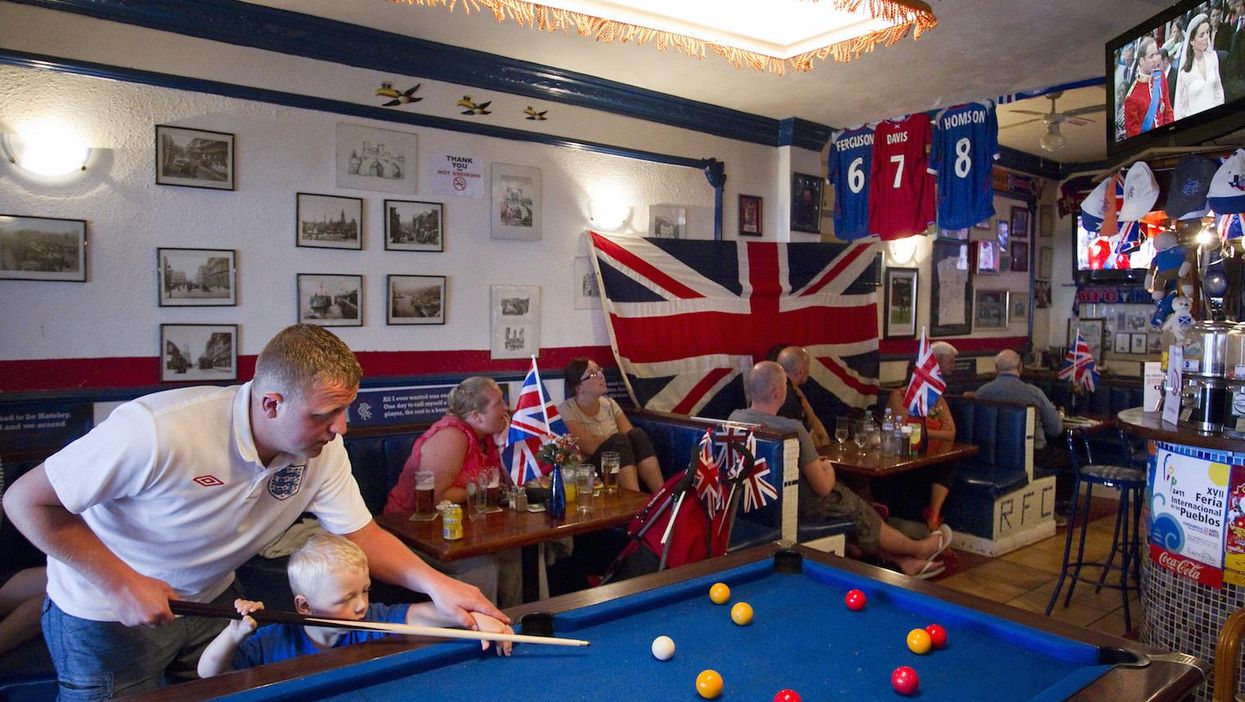 The EU referendum will take place on 23 June this year.
British people who have migrated to another country are eligible to vote in the referendum, provided they register as an overseas voter, for which they must have been registered to vote in the UK in the last 15 years.
According to the UN, there are 4.5 million British migrants abroad, with approximately 1.3 million of them in Europe.
BBC Radio 5Live interviewed some of the estimated 800,000 British 'ex-pats' living in Spain about their views on the referendum.
Arthur was in favour of the EU for the benefits it has granted him during his migration to Spain for retirement. His wife Tina was in disagreement, intending to vote Leave due to concerns with immigration to the UK...
Joan, meanwhile, was a floating voter, seeking to be convinced by both arguments.
Arthur's pitch to Joan was:
Because she chose to come out here for the benefits and it's the EU that's given us these benefits.
Tina's retort:
I think we should come out.
And why's that?
Immigration, mainly. I was never really going in, I've always been anti. I just think that somebody ought to say no and get England sorted out. With children, with grandchildren. It's going to get even worse. It's not going to get better. And somebody's got to say no.
Is there a contradiction in what you're saying?
I disagree, what we've put into Spain living here, yes we love the economy, but we also strengthen the economy far more.
As opposed to those who come to the UK, who simply "milk the system" and are in "no way net contributors to British tax"?
Listen to the clip, below:
It's possible that British migrants in the EU could be denied access to EU healthcare or made to pay more in tax, however second homes cannot be seized by foreign countries due to human rights laws.
In 2014/15 the UK paid £674m for the treatment of UK nationals living in other European countries, receiving just £49m from other countries.
The UK paid £223,290,021 to Spain, receiving £3,412,338 in return.