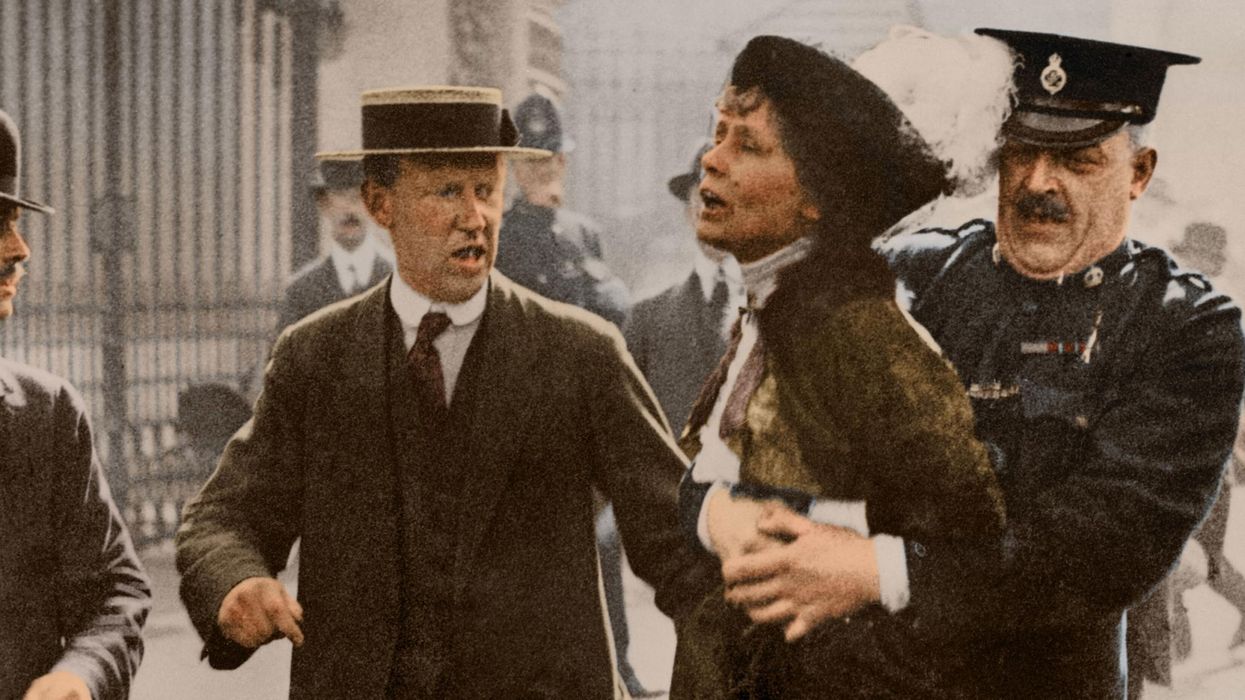 TOM MARSHALL (PHOTOGRAFIX)
A hundred years ago this week, a law passed that changed the UK forever and paved the way for universal suffrage.
Tom Marshall, who has previously used colour to bring US Library of Congress photos to life, was inspired by this centenary, which marks the Representation of the People Act.
The law was far from perfect, but granted a vote to women over the age of 30 - a historic step in the fight for equality.
In a blog post, the photo colouriser and history lover explained why he chose to mark the 1918 act in his latest series of work:
I have always been a feminist, and it still baffles me that in 2018 we still don't have full equality between men and women. 

We have however come a long way in the past 100 years, and I've colourised these photos from the early 20th century to show how much of a struggle it was for the women then to get where they are today.
Here are his remarkable colourised photos.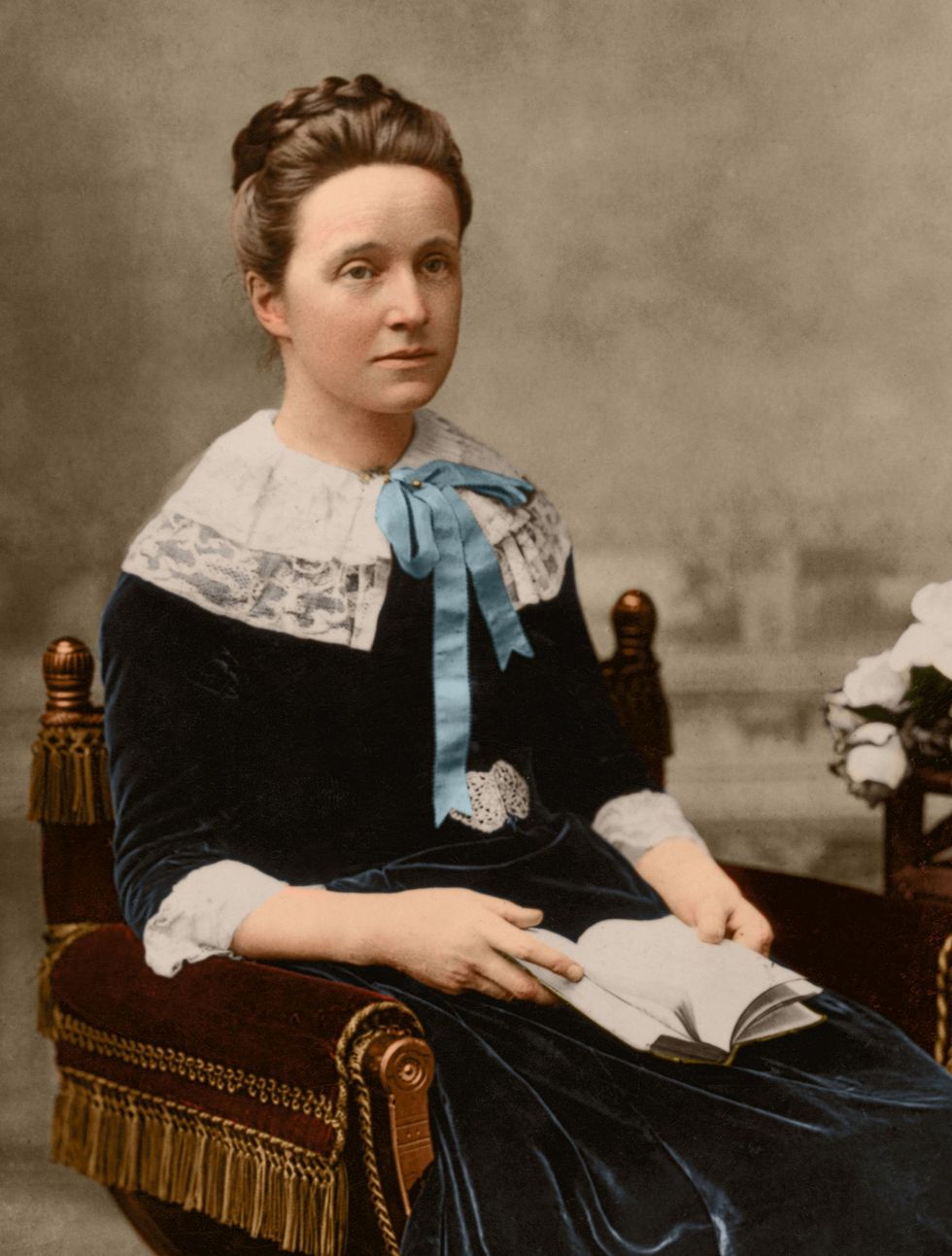 Picture: Millicent Fawcett, President of the National Union of Women's Suffrage Societies, which used peaceful tactics to campaign, including demonstrations, petitions and lobbying MPs
Picture: Suffragette leader Emmeline Pankhurst, circa 1913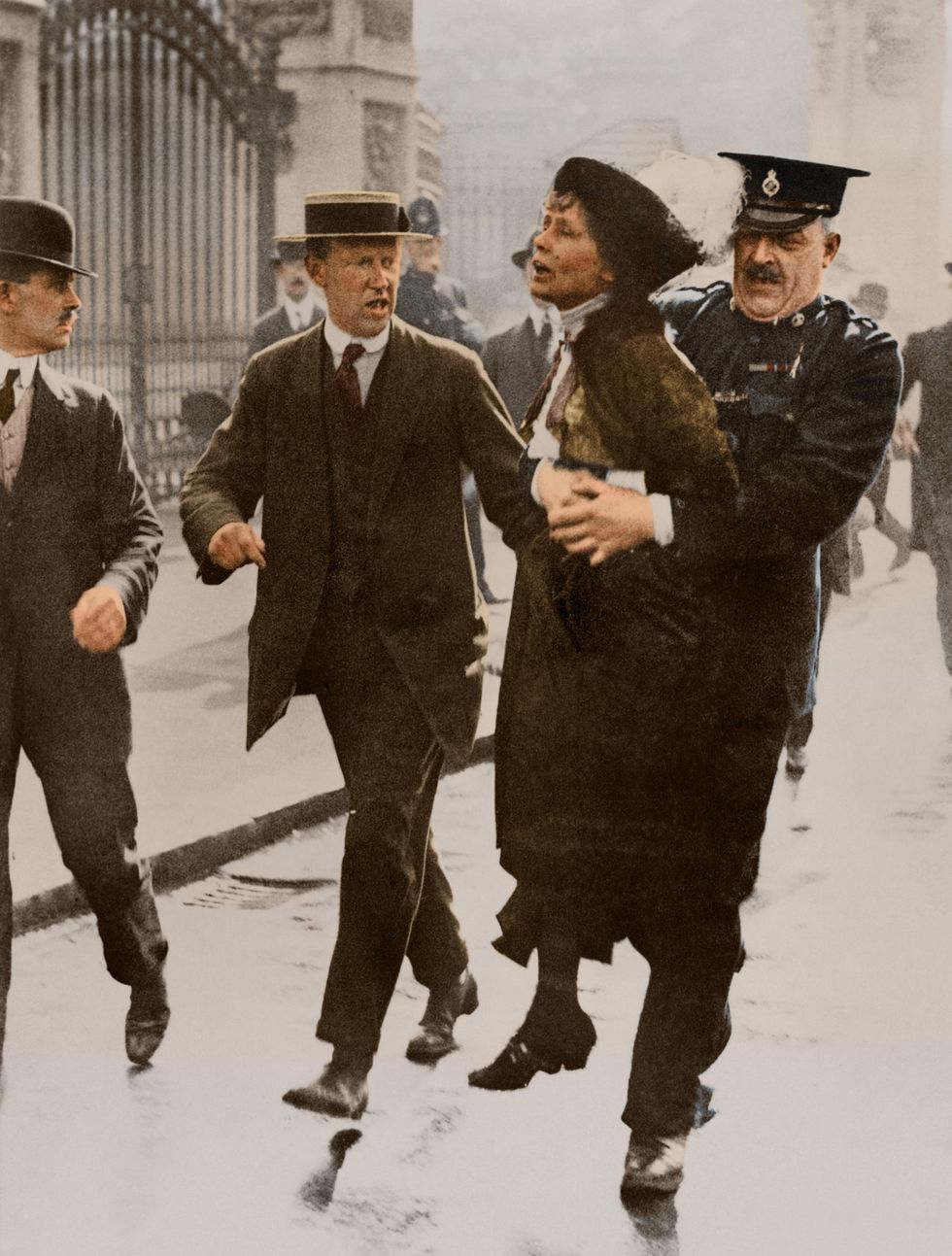 Picture: Emmeline Pankhurst is arrested by Superintendent Rolfe outside Buckingham Palace, while trying to present a petition to HM King George V, May 1914 (Tom Marshall / PhotograFix)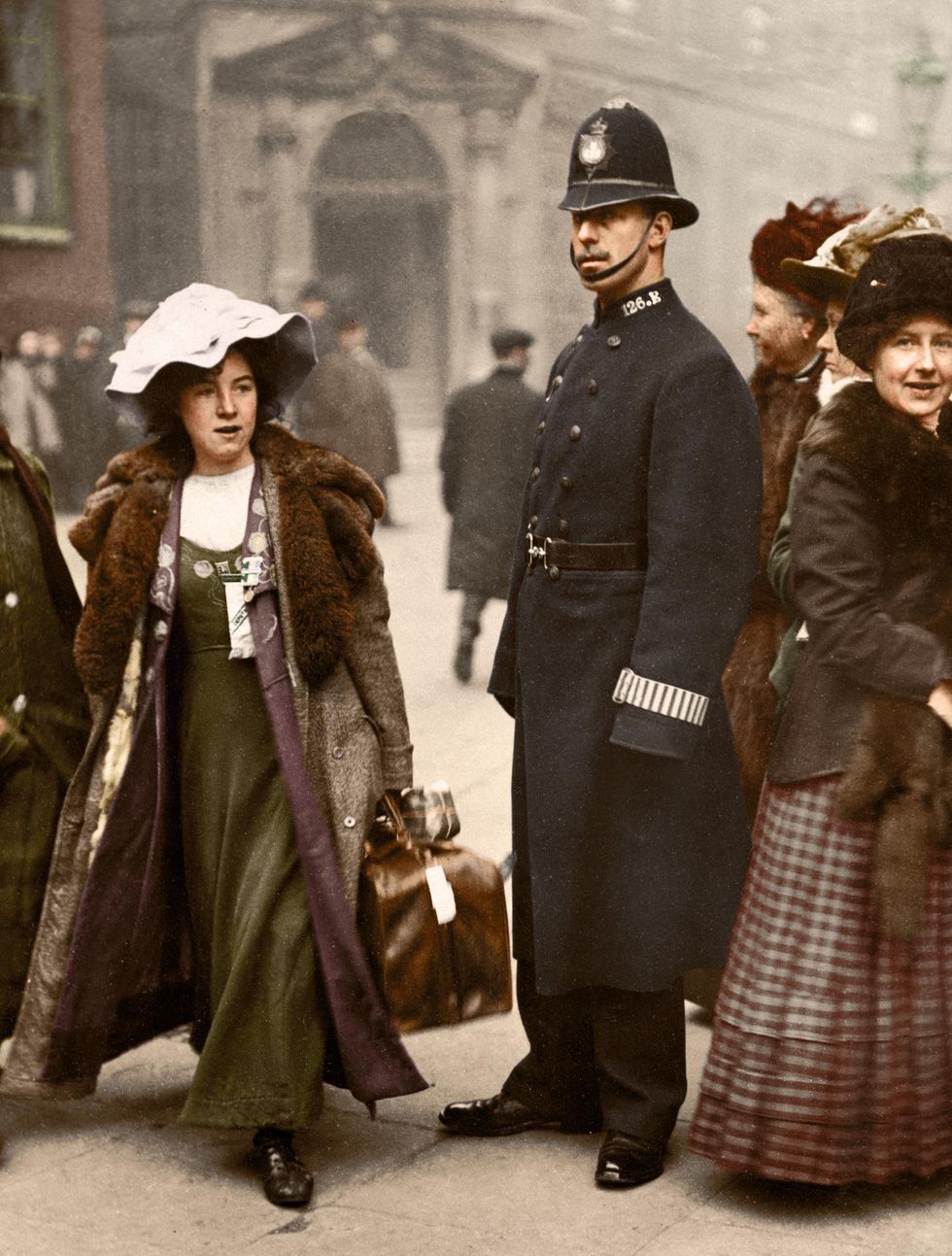 Picture: Suffragette Mabel Capper was arrested in Bow Street, 1912. She was imprisoned six times, went on hunger strike and was one of the first suffragettes to be forcibly fed (Tom Marshall / PhotograFix)
Picture: Women's Social and Political Union (WSPU) co-founders Annie Kenney and Christabel Pankhurst. Both were imprisoned for several days for assault and obstruction after heckling Sir Edward Grey at a Liberal rally in Manchester in 1905, after they spat and struggled as police removed them from the meeting. This was the first time women in Britain had used violence in an attempt to win the vote (Tom Marshall / PhotograFix)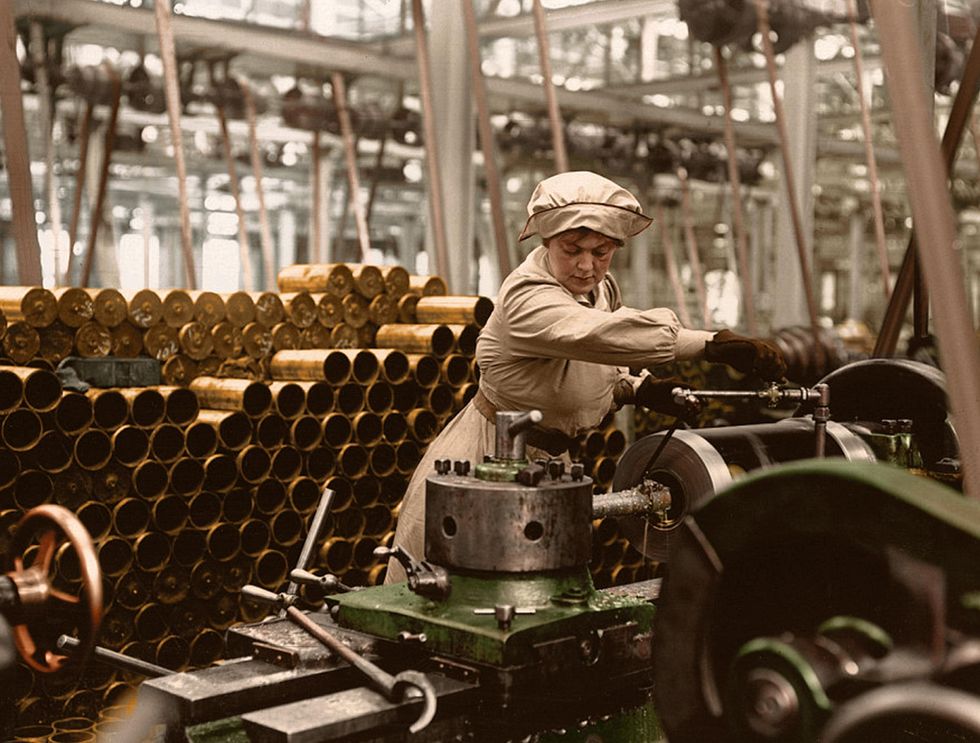 Picture: A female munitions worker in a British factory during World War One (Tom Marshall / PhotograFix)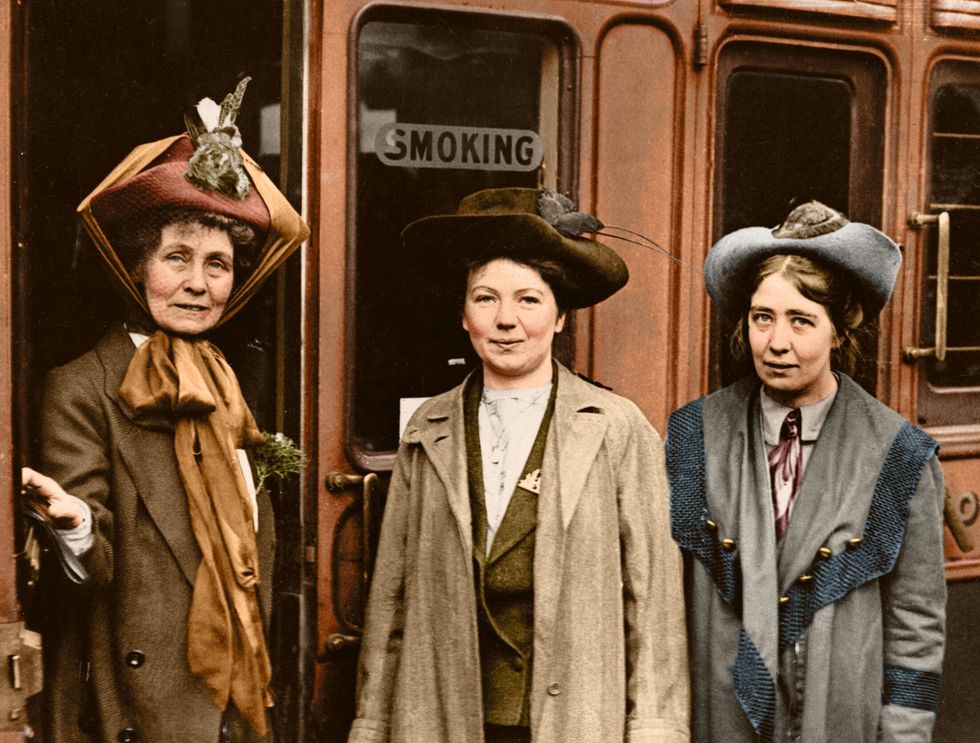 Picture: Emmeline Pankhurst and her daughters, Christabel and Sylvia. Emmeline was setting off for a lecture tour of the US and Canada (Tom Marshall / PhotograFix)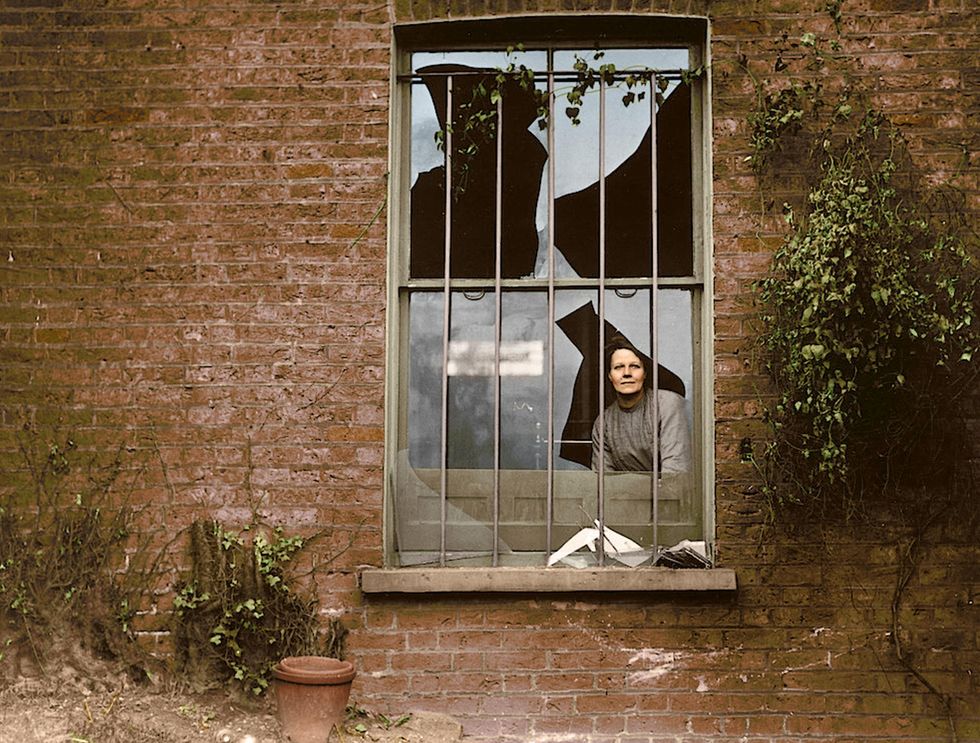 Picture: A woman peers through a smashed window at Holloway prison, following a nearby explosion at a suffragette safe house backing onto the prison (Tom Marshall / PhotograFix)
You can see more of Tom Marshall's work on his Facebook page.