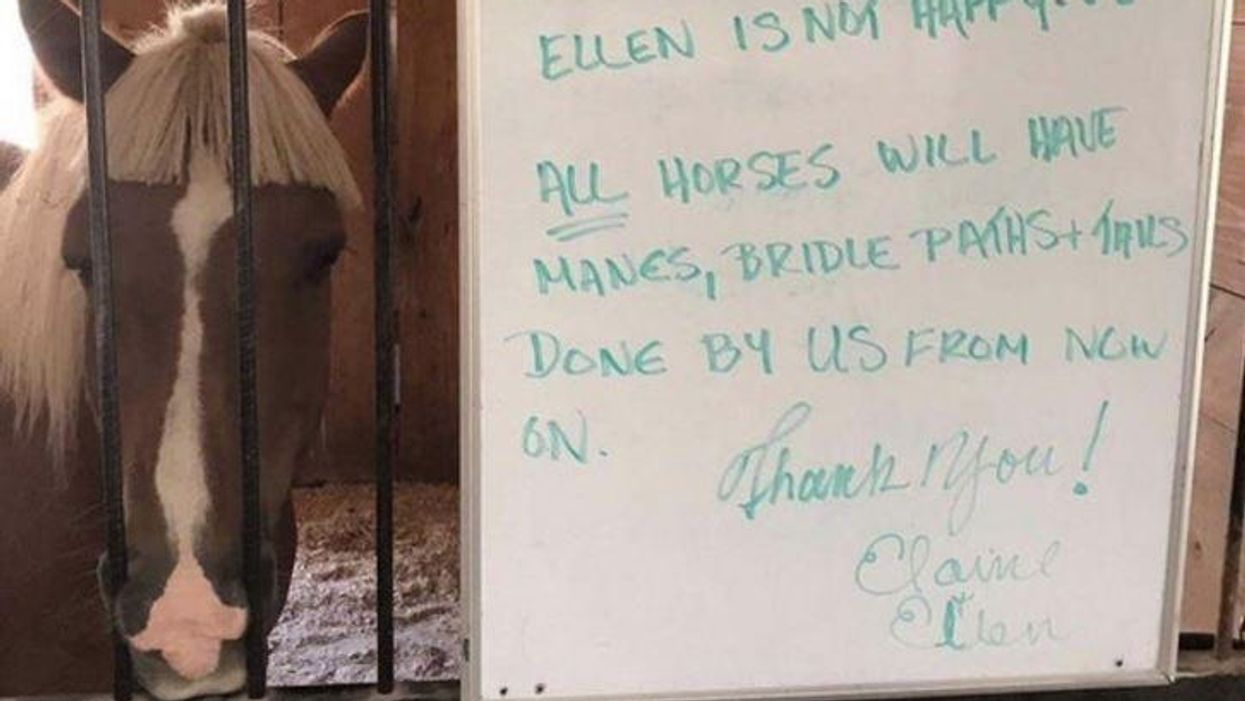 Reddit / btssmgss32412
Sammy the horse lives at a rescue stable in Ohio and, thanks to a dedicated and well-meaning volunteer, is currently sporting a rather on-trend fringe.
Matt Spencer posted a photo on reddit of Sammy and his new 'do, next to a sign reading:
Please!! No scissors! Ellen (the stable owner) is not happy. All horses will have manes, bridle paths and tails done by us from now on.
Here's Sammy:
Spencer explained that his dad volunteers at the stable, and decided to give Sammy's hair a trim.
He wrote:
According to my dad, he was cleaning out the stalls and he felt bad that the horse's hair was getting in his eyes, and honestly thought he was helping the horse out. After he saw the sign, he immediately apologized, and it wasn't a big deal after that.

We've not grown up with horses, this is a relatively recent hobby (within the last few years). However ridiculous the horse looks, somehow my father thought he was helping!
The story was picked up by local news, and people on Facebook certainly had some strong opinions.
Picture: Twitter / @Lindzeta
Picture: Twitter / @Lindzeta
Picture: Twitter / @Lindzeta
HT BuzzFeed