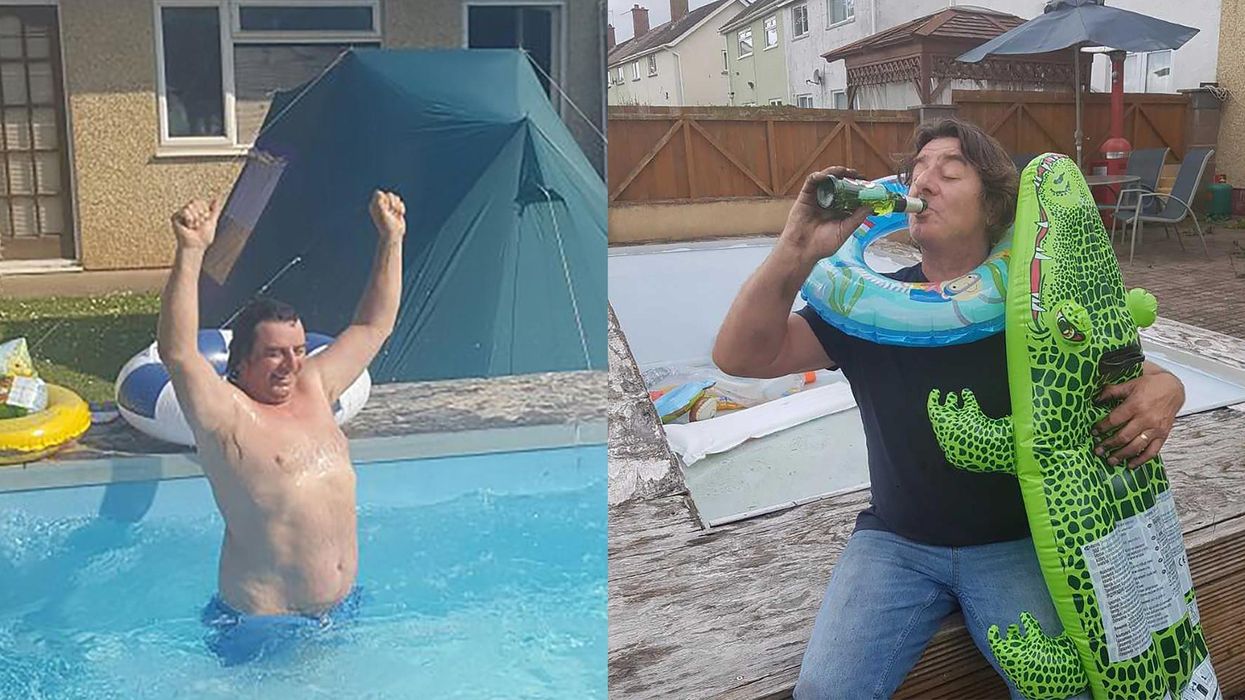 Mercury Press
We've all done things drunk we regret. Usually at university or a wedding. Typically involving the theft of a traffic cone or throwing up in the back of a mini-cab.
But for one resourceful gent in Cardiff, a drunken escapade ended up benefiting his entire family.
After a couple of adult beverages, 59-year-old Andrew Ellery decided to dig a hole in the back of his garden 'for a laugh'.
Me and my mates had a drunken night and we dug a hole around the back of my house.

We were only supposed to be having a few beers.

When they all woke up the next day, they didn't even say sorry – we all just laughed and thought it was hilarious.
Waking up the morning after the night before, Ellery probably wanted nothing more than a fry-up and a to put his feet up and nurse his hangover. But, wife Stella wasn't best pleased with the huge mound of dirt he and his mates had produced on their property.
She came downstairs and said 'what've you done?' At first, she just shouted at me to get rid of all the muck, but then she realised what I was doing.
Instead of filling in the hole and going down the pub, Ellery decided to expand it, and use his impressive skills to turn it into an outdoor swimming pool!
Picture: Mercury Press and Media Ltd
He expanded the hole until it was ten feet deep and lined it with concrete. The whole venture set him back a very respectable £300 pounds.
Ellery added that he isn't stopping there either:
 I worked on the pool after work mostly and it took me about a week to complete on my own.

It's about 10ft deep, 7ft long and 6ft wide, but I'm actually planning on extending it.

In the next year l'll put in heaters and filters. It's a pain to clean though – I guess it's just one of those things.
Picture: Mercury Press and Media Ltd
After the pool, there was no stopping Ellery, who went on to build a sauna at the bottom of the garden.
I'm always in the pool and so is my son. I have five grandkids and they're in it all the time.

The younger ones actually learned to swim in there – they're 11, seven and five and the others are 14 and four.

I go in it quite a lot after work. I love going in the sauna then jumping straight into the pool to cool off.

I don't mind the cold – I've worked outside all my life.
As he managed to build a pool for £300, you're probably wondering how much a home-made sauna, which fits four comfortably, set him back...
That's my pride and joy. I used wood from skips and if I saw something I could use, I'd knock on the doors and ask if I could take it.

Then I spent £200 on timber and went to Sheffield for a £400 heater and water bucket
Amazing work Andrew. When can we come over?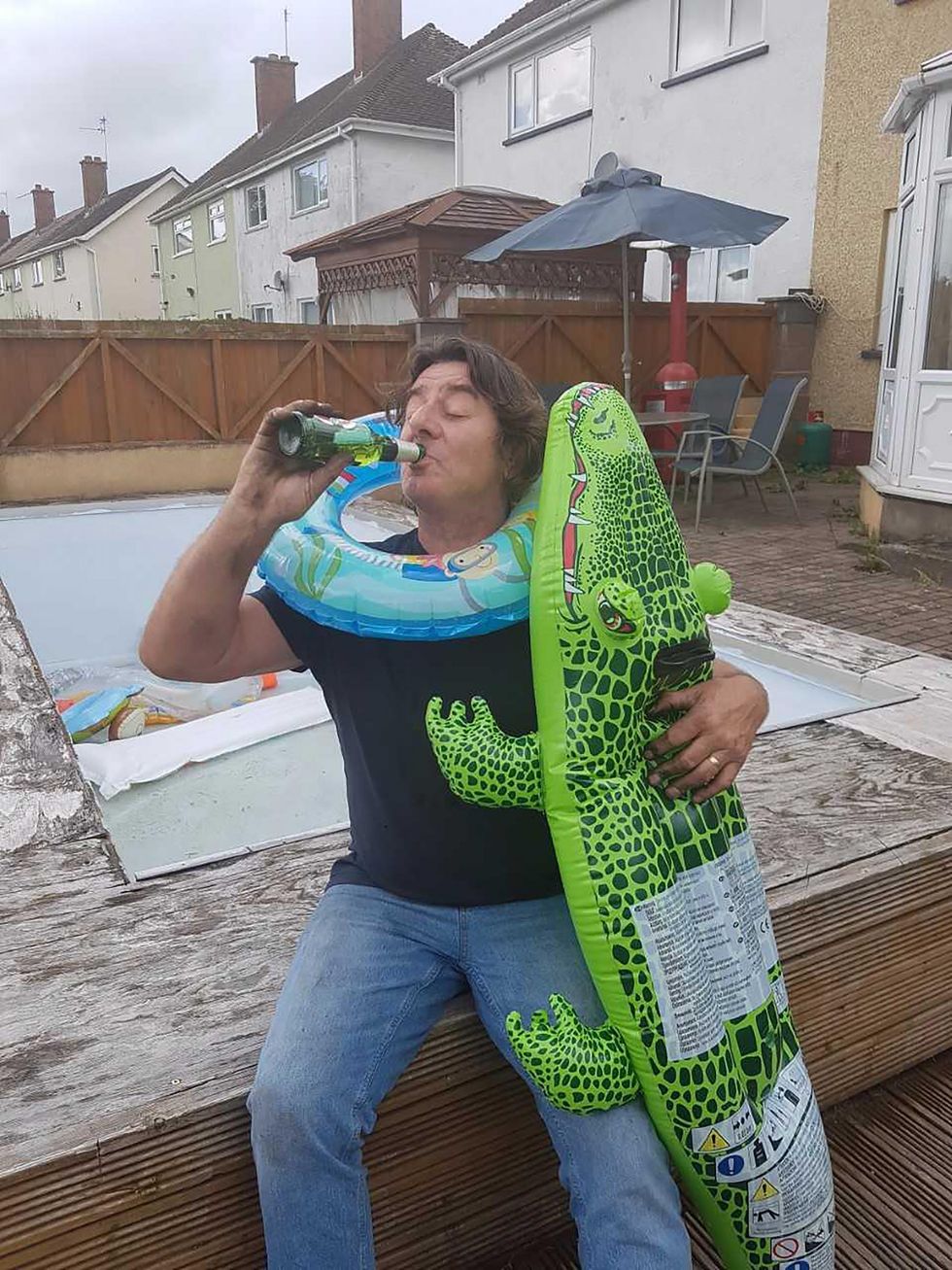 Picture: Mercury Press and Media Ltd