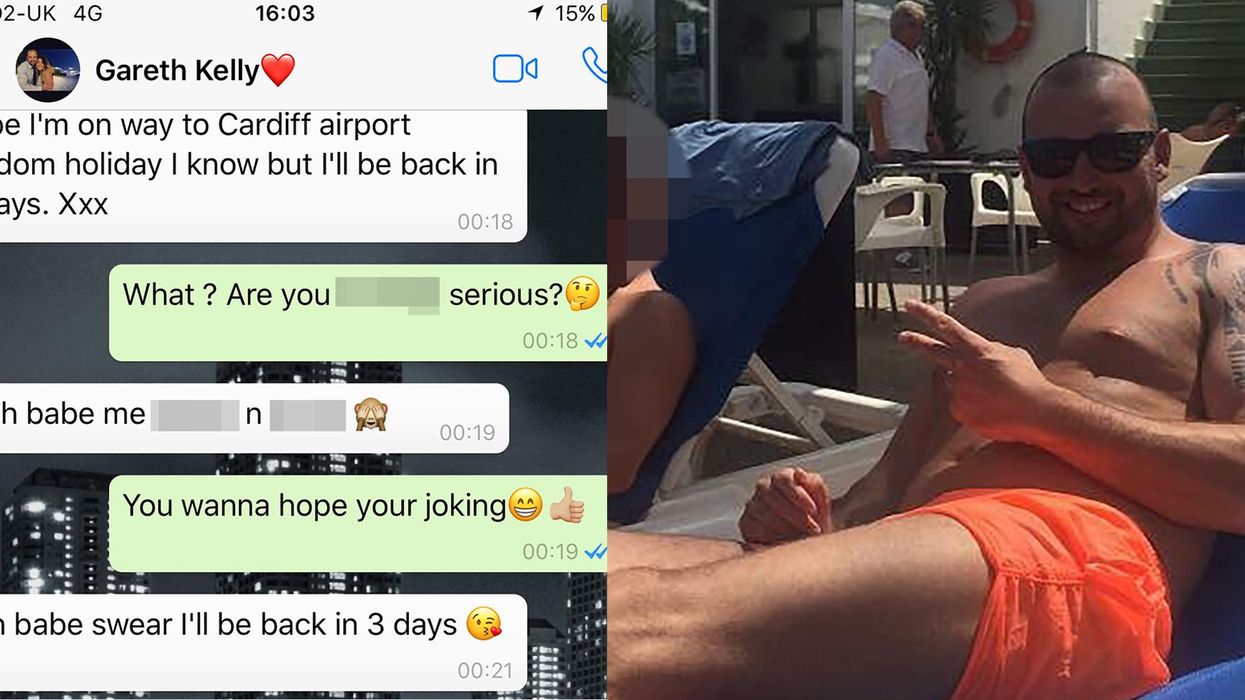 MERCURY PRESS
You know how it is. You say you're going for one quiet drink and you end up stumbling home at 4am wonder what on earth happened.
But Gareth Kelly took this to a whole new level when his civilised drink ended up turning into a three-day holiday to Ibiza.
His girlfriend Hannah received a text from Kelly saying he was going for a "quick pint". Then later on, a message saying:
Babe I'm on way to Cardiff airport random holiday I know but I'll be back in 3 days
Picture: Mercury Press and Media Ltd
Hannah didn't believe him, naturally - so she FaceTimed Kelly and saw that he really was in the back of a taxi on the way to the airport.
He also texted his boss, to break the news he wouldn't be in work the next morning.
Hannah added to Mercury Press:
I didn't believe him, I FaceTimed him to see where he was and who he was with, he was just laughing at me in the back of the taxi and telling me he was going to Ibiza.

I genuinely thought he was taking the p***, he was just being a clown like he always is, he does normally go for a couple of drinks in the pub at the weekend but never ends up flying to Ibiza.

I did find it hilarious though, I feel quite laid back about it.He told me not to worry as he'll buy me a fridge magnet. He could at least buy me some perfume from duty free
Picture: Mercury Press and Media Ltd