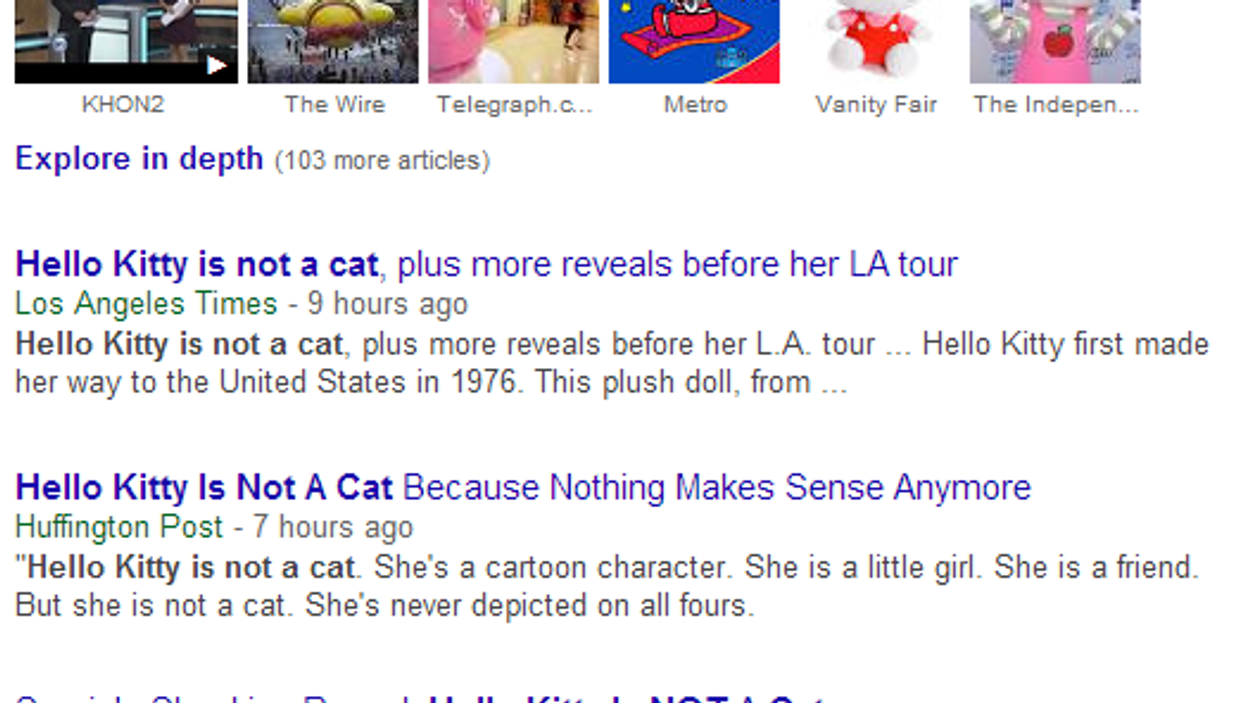 The internet got excited today when the Japanese company that created Hello Kitty apparently revealed the character is not a cat, but actually a British schoolgirl named Kitty White.
That's one correction Sanrio made for my script for the show. Hello Kitty is not a cat.

She is a little girl. She is a friend. But she is not a cat. She's never depicted on all fours. She walks and sits like a two-legged creature. She does have a pet cat of her own, however, and it's called Charmmy Kitty.