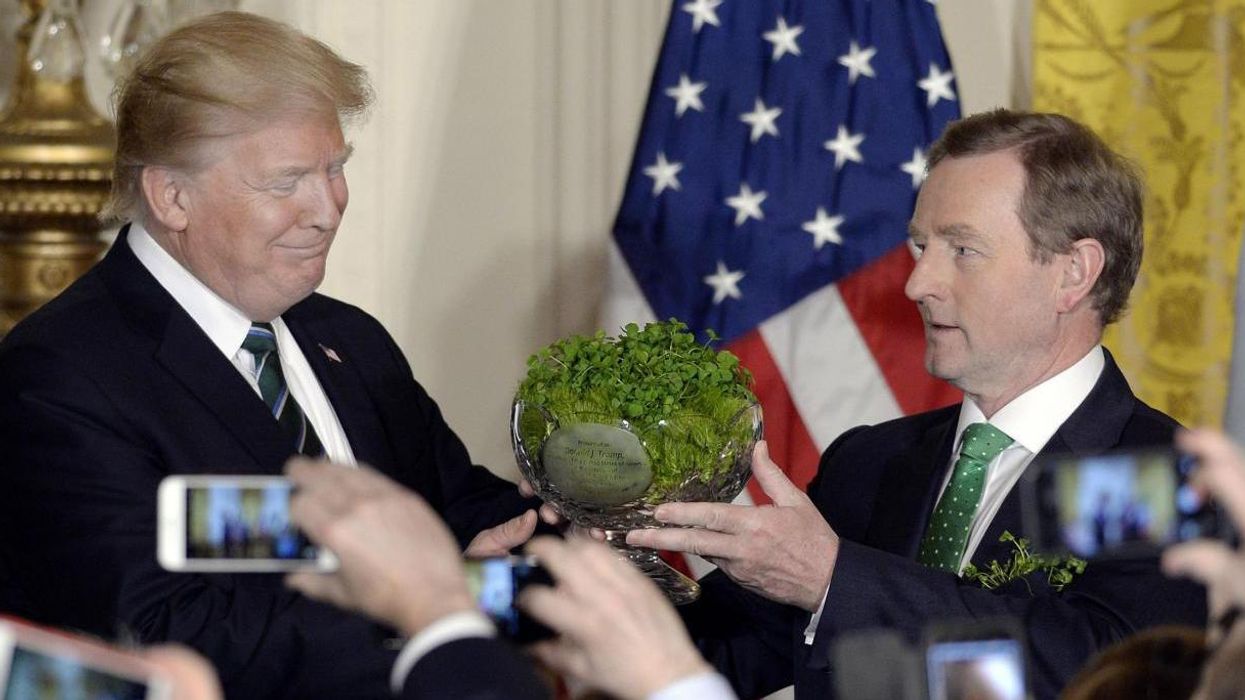 OLIVIER DOULIERY / POOL / GETTY
It's Saint Patrick's Day, and what better way to celebrate than with one of Ireland's favourite proverbs?
Trump hosted Enda Kenny, Ireland's prime minister, and the spirit of the emerald isle really got to him.
Trump decided to spread the love with a classic Irish proverb.
He said:
As we stand together with our Irish friends, I'm reminded of that proverb, and this is a good one, this is one I like. I've heard it for many, many years and I love it.
So what is it?
Always remember to forget the friends that proved untrue, but never forget to remember those that have stuck by you.
Trump added:
We know that politically speaking, a lot of us know that. We know it well. It's a great phrase.
It turns out it's actually from poet Albashir Adam Alhassan, a Nigerian man.
Maybe Trump should have just looked at how his predecessor handled US-Irish relations...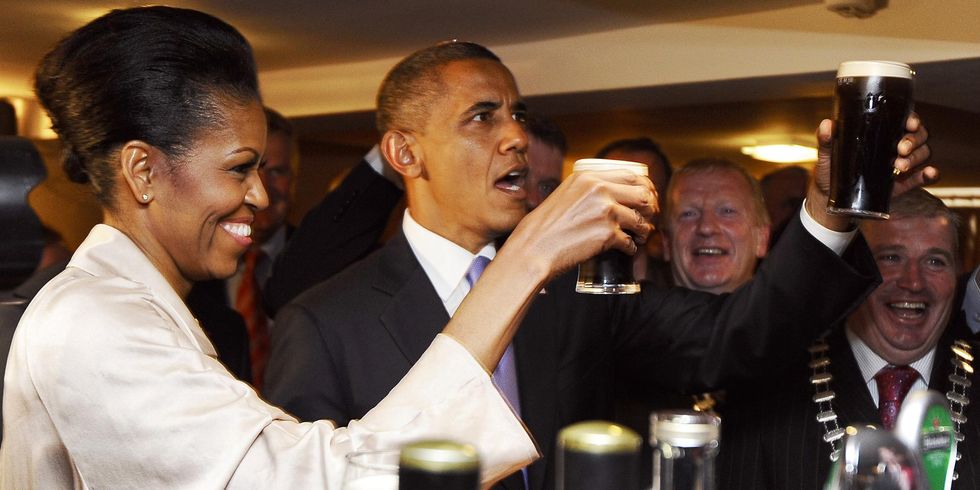 Picture: JEWEL SAMAD/AFP/Getty Images