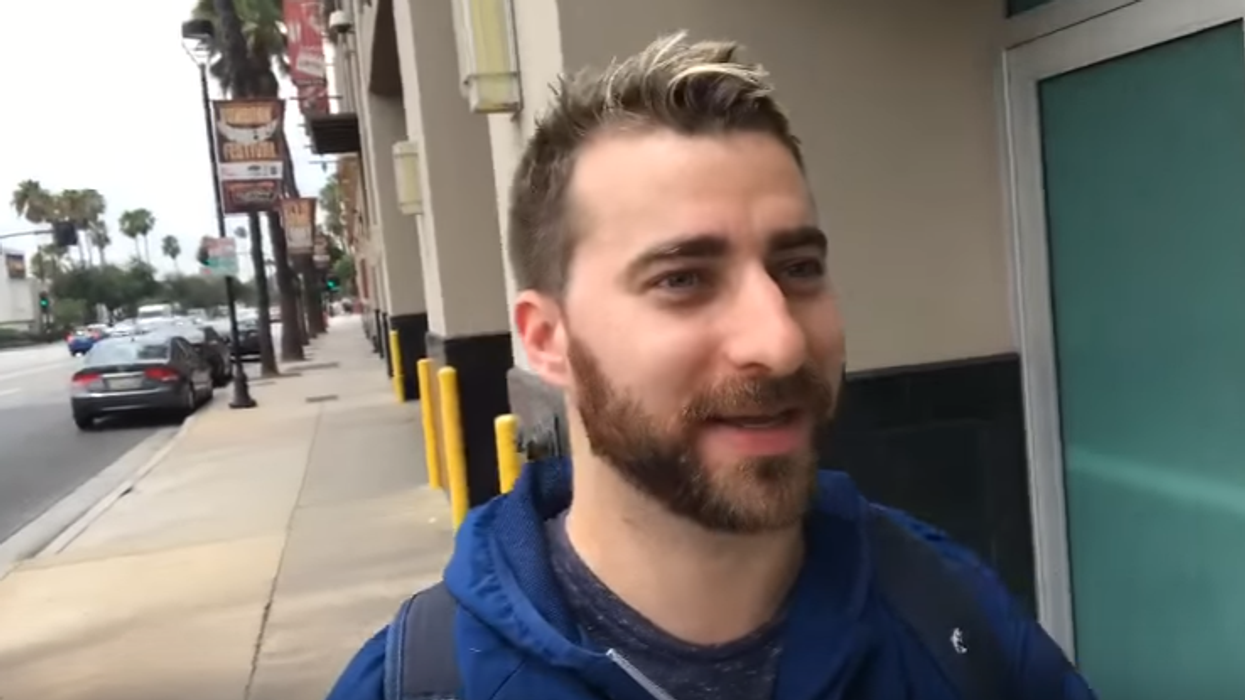 Screengrab
Nothing is ever truly deleted from the internet - the second you upload something, chances are it will remain in circulation for the rest of time. This is a fact that's worth keeping in mind before you make any sort of bold sweeping statements about legal action... For example.
Twitter user Tim "Treadstone" Gionet, also known as Baked Alaska, is an ardent Trump supporter and right-wing personality on Twitter. He recently shared his outrage that Al Jazeera's AJ+ had allegedly 'Photoshopped a picture of him' holding a gun, to feature in one of their videos.
Sharing a screengrab of the video, Gionet commented:
It's in this video if you're interested:
Except there's just one major problem with his argument.
He was the one that tweeted the picture in the first place.
Here's the original - which, at time of writing, he hasn't even deleted.
He accompanied it with the caption: "Get in bitch we are saving the world."
Of course, people were onto him pretty fast:
Gionet told indy100 he was not available for comment.