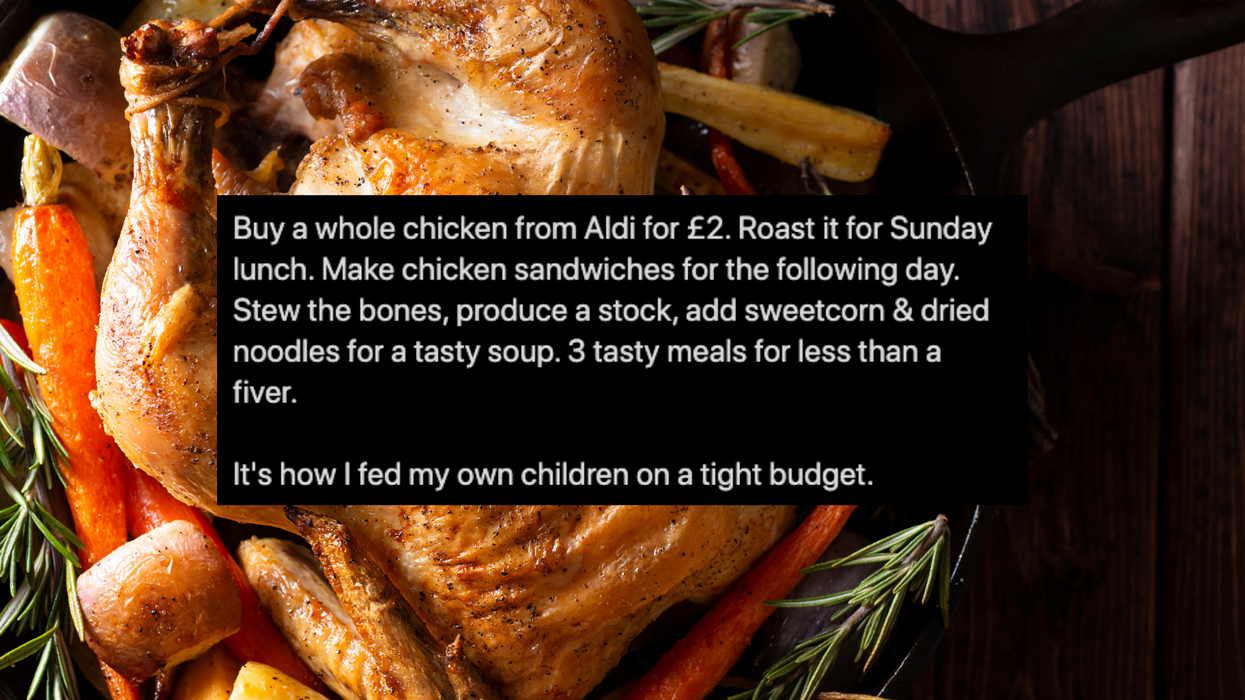 iStock/Twitter
It's been heartwarming, if a little bittersweet, to see restaurants rally around Marcus Rashford after the government voted against his campaign to extend free school meals over the half-term holidays.
But now the discourse is getting even more toxic, with people starting to shift the blame onto parents for kids going hungry.
It started when someone suggested that a family would be able to feed themselves for three days by buying a whole chicken from Aldi for £2. (Which, by the way, is actually £3.09)
This bad take hinges on the idea that low income families should only be spending their money on food. Because no one has a right to complain if they want anything more than the bare minimum of nutrition, right?
People quickly pointed out how wrong this is, and as one person acknowledged, these arguments are actually the opposite of helpful.
These arguments also don't take into account that more goes into a meal than just the food. It costs money to travel to the shop, especially if you don't live within walking distance of a budget supermarket like Aldi. Plus, you still need to pay for gas and electricity.
It's also ultimately just wrong to argue who "deserves" to eat nice food.
This isn't even a timely discussion either. All the way back in 1937, George Orwell wrote about this exact issue, and made the perfect point as to why low income families might not buy the most basic food.
It's really worth reading the entire passage, but this in particular highlights why demonising the hungry is pointless:
And the peculiar evil is this, that the less money you have, the less inclined you feel to spend it on wholesome food. (...) When you are unemployed, which is to say when you are underfed, harassed, bored and miserable, you don't want to eat dull wholesome food. You want something a little "tasty".
Then, of course, the discourse became a meme.
People also shared their own hilarious ideas for family meals on a budget.
Why child food poverty is even up for debate is baffling enough, let's not tell low income families how they should live.