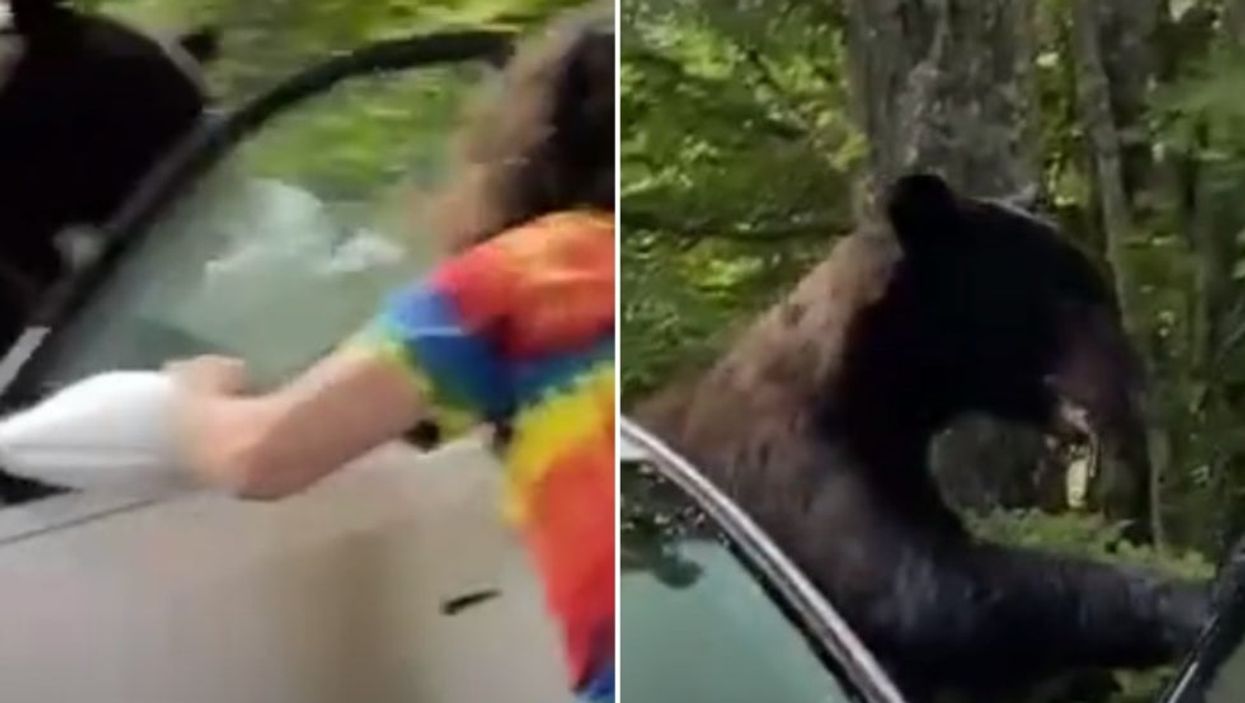 TikTok/wetgma and bear_inna_car
A video of a group of friends scaring away a bear away after it ended up in one of their cars has gone viral on TikTok .
The footage, posted by accounts @wetgma and @bear_inna_car, shows the dangerously close encounter in Gatlinburg, Tennessee – an area known for its black bear population (1,500 of them).
In the clip, the man named Joseph Deel, seen in a tie dye t-shirt, unlocks his car, only to discover a huge black bear just randomly chilling out in his front seat .
As the car door opens, the bear pops his head out of the vehicle, appearing slightly confused. Joseph's friends then start making loud noises and raise their arms to scare off the animal. The bear takes the hint that his presence isn't wanted and saunters off.
More than 20.2m people have viewed the extraordinary encounter, with 2.9m likes and tens of thousands of comments from people. You can watch the video in full here.
One person said: "Bear was like 'y'all trippin I'm out.'"
"He's [bear] just minding his own business," another person wrote.
Someone else added: "Bro was literally just vibing."
"Why does the bear look so confused like that was his car you kicked him out of," a fourth person replied.
In another TikTok , the black bear can be seen returning to Joseph's car where it begins to chew on the car door handles in another attempt to break in. You can watch the video in full here.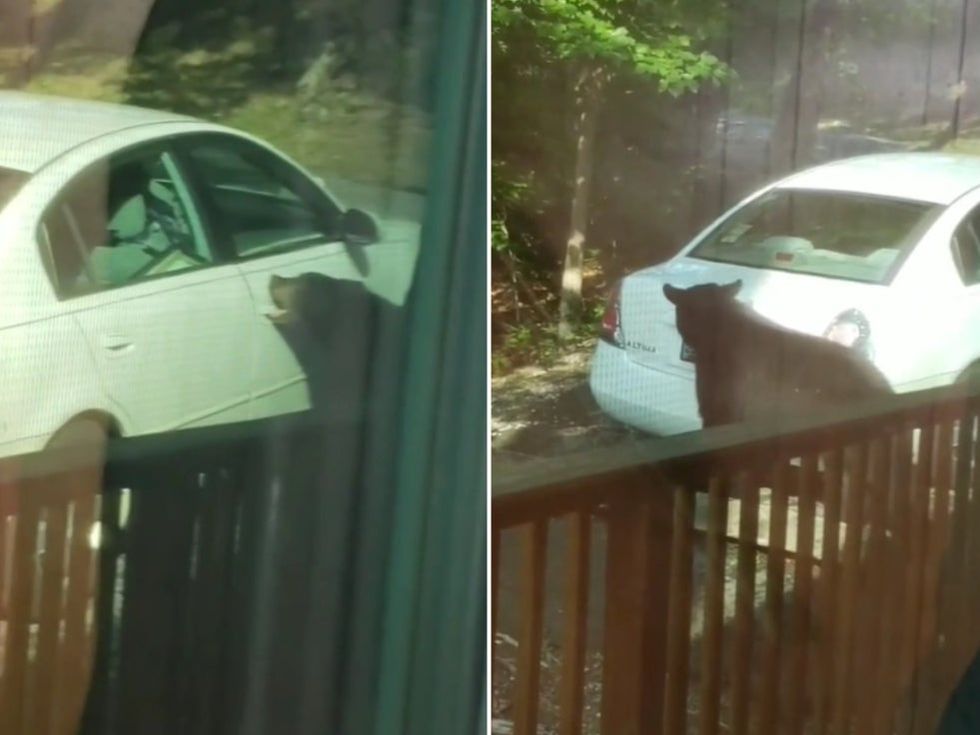 In another video update, Joseph shares a clip of the bear returning to his car as it attempted to break in again TikTok/wetgma and bear_inna_car
Joseph later recorded more videos to give more information after viewers were intrigued by the encounters.
In one of the clips, he tells how he and his friends heard "somebody started honking their horn, over and over." Turns out is was the bear that was making all the noise.
Unfortunately, as a result of the incidents, Joseph had to abandon his "destroyed" car on the side of a road – and the TikToker revealed he had some further misfortune.
"The looters broke in and stole what I left there; they stole my car's parts," he said.
"Just having something like that happen to you and going through your personal information, I mean I was already in a vulnerable situation. I was kicked by the bear, and they kicked me some more."
In another update, Joseph shared the extent of the damage to his car which showed how the bear ripped off a door panel and tore its way through the interior.
You can watch the video in full here.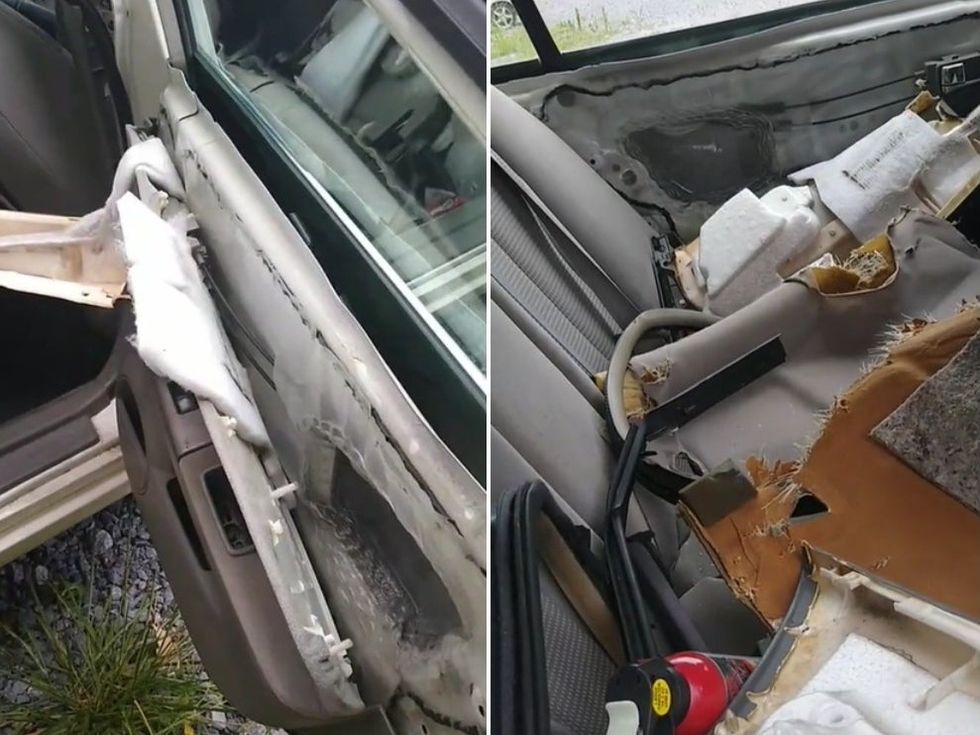 Joseph shows viewers the damage to his car as a result of the black bear breaking in TikTok/bear_inna_car
We can only hope that bear-related damages are covered as part of Joseph's car insurance policy...