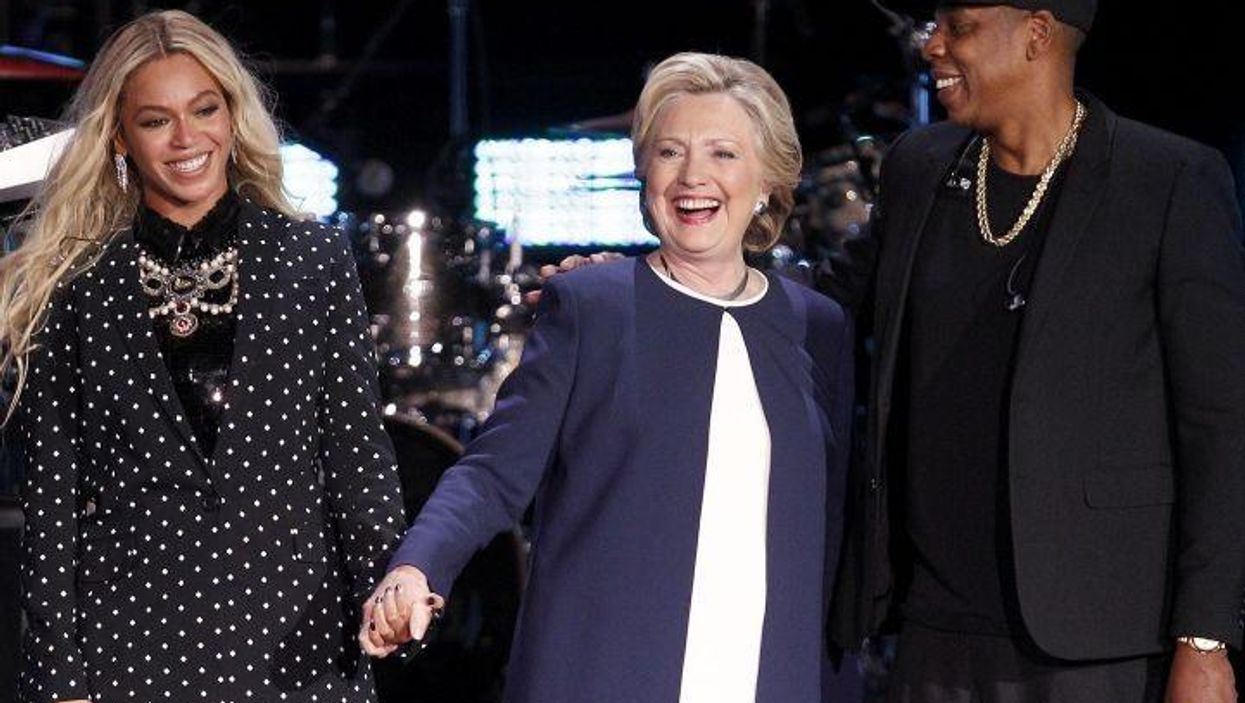 EPA
The final few days of Hillary Clinton's campaign have higlighted the celebrity clout of her candidacy.
She has attracted support from musical megastars including Beyonce and Jay Z, Chance the Rapper, Bon Jovi, Bruce Springsteen, Demi Lovato, Rihanna and Lady Gaga.
It makes for quite the playlist; so much so that we've put one together based on some of the artists who have expressed their support for her, and denounced Donald Trump.
Artists like Beyonce, Jay Z and Springsteen have been election staples for the Democrats for years, but it's interesting to see how so many musicians have felt compelled to announce their support for this election.
And while research has shown that celebrity endorsements can actually hurt a campaign, just looking at the diverse range of artists supporting Clinton; the genres they span and the audience reach they have, looks pretty good.