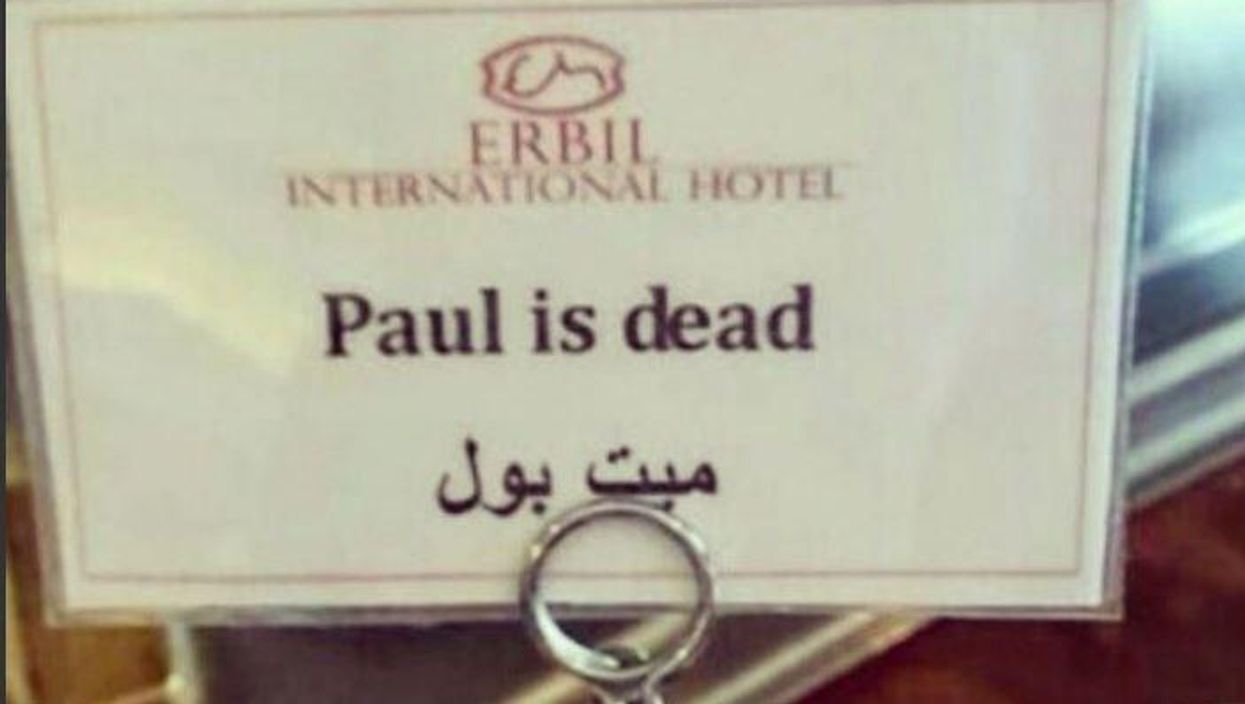 Twitter / @LibyaLiberty
A hotel has got itself a little bit tongue tied - much to the amusement of everyone else.
In a massive translation fail, the Erbil International Hotel labelled its meatballs as "Paul is dead," according to this photo uploaded to Twitter.
Hend Amry wrote:
Best translation fail. The arabic spells out a transliteration of 'meat ball' in English - which sounds like 'mayit baul', or Dead Paul.
And it looks like it could just be catching on:
The hotel's mistake also single handedly reignited conspiracy theorists who think the original Paul McCartney died in a car crash in 1966.
Those are some powerful meatballs.