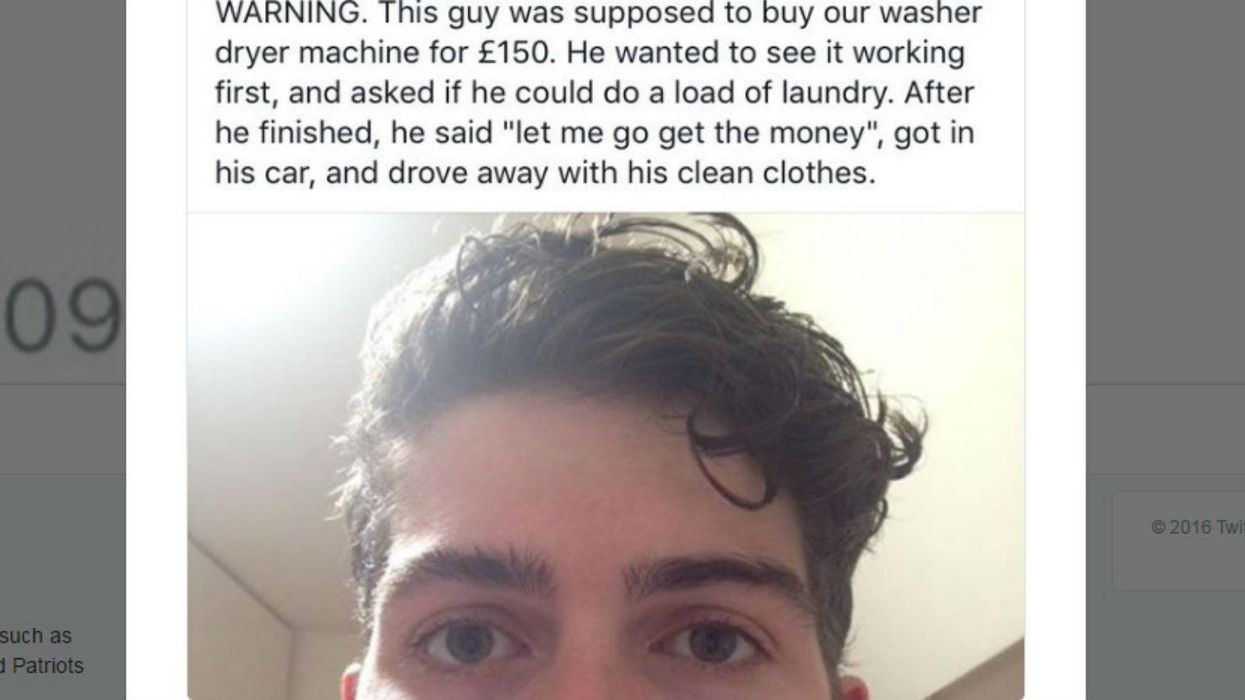 We have yet to 100 per cent confirm this, but we might have now found Britain's biggest banter merchants.
Meet Laith Ghazal, one-time tache man and fake washing machine abuser. He lives in Brighton and has just seen his face go viral thanks to this prank.
His mate Tom Istefanous is the man behind the lolz. Tom's a student at the University of Sussex and had fabricated the tale of laundry and woe to get one over on his buddy.
After perplexing many on the internet, the story was unravelled. A gentle browse through either Tom or Laith's Facebook will debunk the tall tale. The two are friends.
'FFS'

Laith noticed his face had made it onto the Huffington Post. Tom too. And indeed, have a quick scroll through either of the lads' feeds and you'll see an endless reel of witticisms.
Yep. These guys are on fire.
We contacted the guys for comment but are yet to hear back.