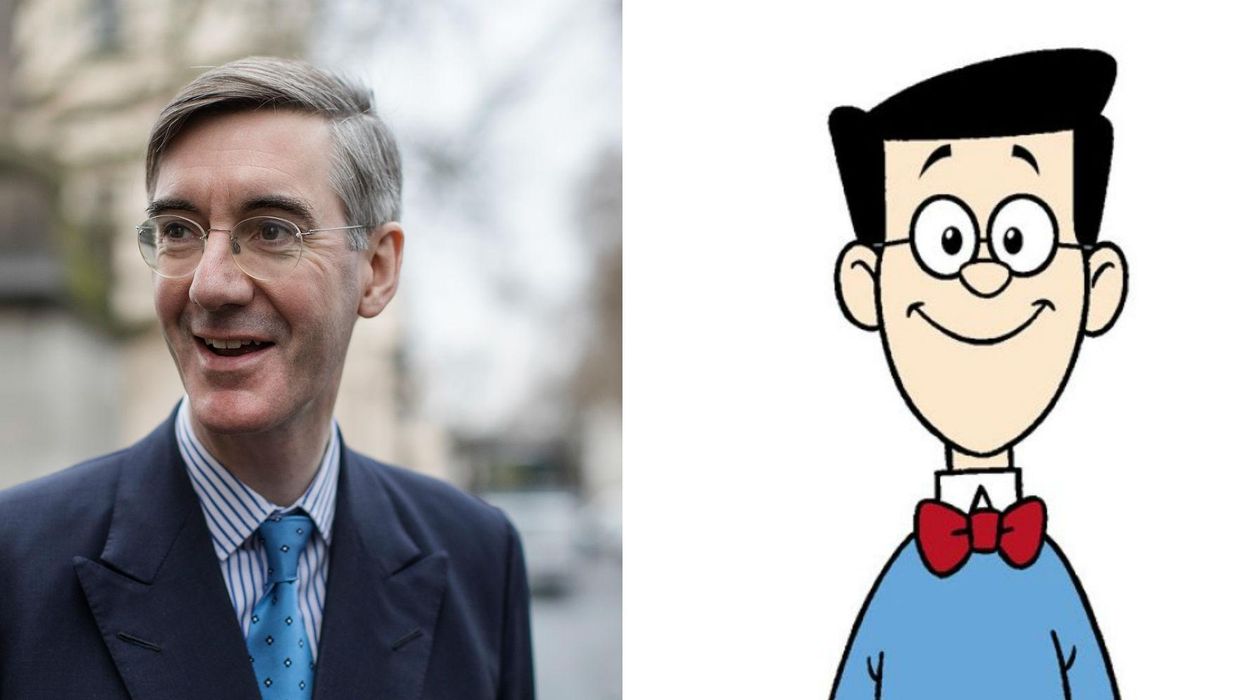 Getty Images / Dan Kitwood / Staff
Beano has asked Jacob Rees-Mogg – who is often jokingly referred to as a walking, talking caricature of poshness – to stop masquerading as one of its cartoon characters.
The children's comic alleged that the politician and their character Walter Brown are more alike than coincidence allows for, and accused the MP of "copyright infringement" on Twitter.
Walter Brown, the infamous enemy of Dennis the Menace, is known for taking a briefcase to school to make him feel grown-up, an uncanny ability to take the fun out of everything and regularly declaring "fun is for failures!"
The letter is not pleasant reading for the prominent Eurosceptic backbencher, referring to his "bullish behaviour", "snootiness" and "enjoyment of classical music (because he thinks it makes him seem clever)".
It's come to our readers attention that @Jacob_Rees_Mogg has been masquerading as Beano character Walter Brown. A c… https://t.co/hsdblt8O6h

— Beano (@Beano) 1522828801
Picture: Twitter / @BeanoOfficial
Beano, which was reportedly notified about the alleged copyright infringement by its fans, took to Twitter once again to present what it calls "irrefutable evidence" of the impersonation.
MP @Jacob_Rees_Mogg has yet to respond to our letter outlining his clear infringement of our intellectual property.… https://t.co/IWXvX2ViO7

— Beano (@Beano) 1522829700
Mike Sterling, who is head of Beano Studios Scotland and wrote the letter, also pointed out that Walter first appeared in the Beano in 1953, 16 years before Rees-Mogg's birth in 1969.
He said:
We were flattered when we discovered that Jacob Rees-Mogg has dedicated his life to impersonating one of my favourite Beano characters, young Walter.

Nonetheless, as a hard-working British media company, we would prefer the public gets its Walter fix in the pages of our comics and on Beano.com , rather than played out on the political stage.

In other words, bog off Rees-Mogg!
Update: Jacob Rees-Mogg has now responded to the accusation on Twitter.