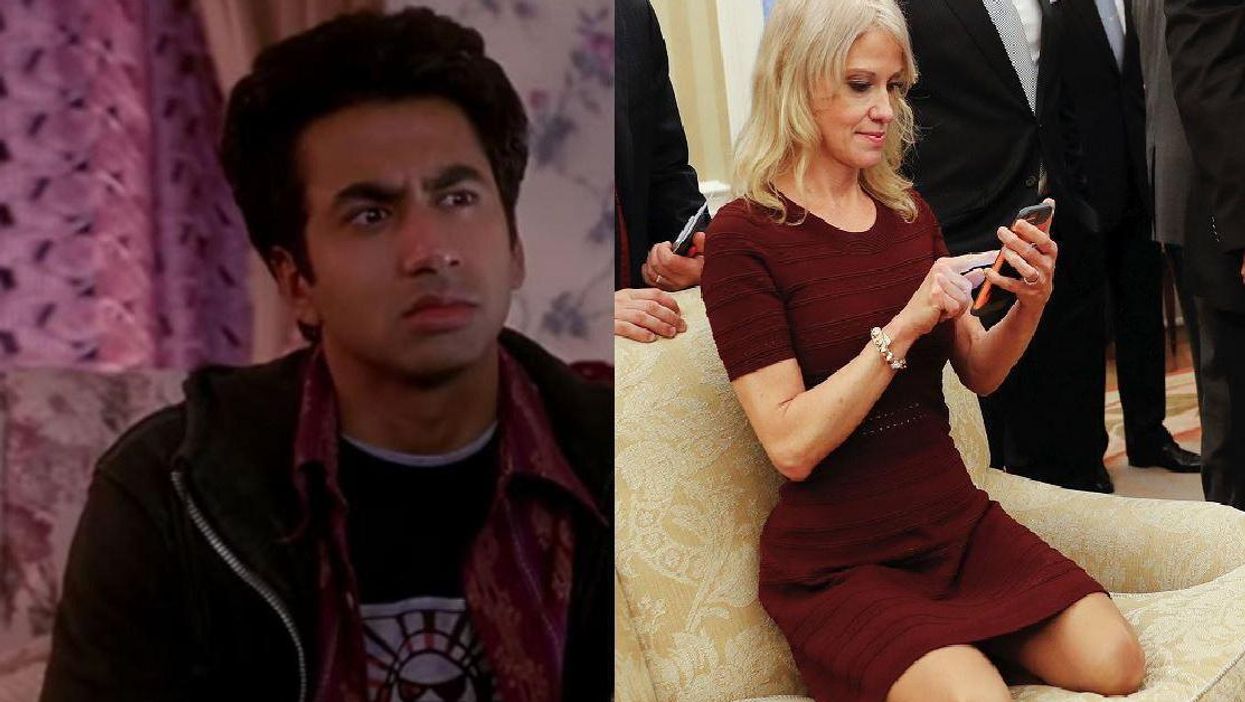 Getty and YouTube
Kal Penn, of the Harold and Kumar ilk (so you know this story can only be good) got wind of Kellyanne Conway's Oval office faux pas.
She kneeled on the sofas in the Oval Office.
Picture: BRENDAN SMIALOWSKI/GETTY
Conway toldFox Business Network's Lou Dobbs Tonight:
I was being asked to take a picture in a crowded room with the press behind us.

I was asked to take a certain angle and was doing exactly that.

I certainly meant no disrespect, I didn't mean to have my feet on the couch.
It was too late though – the picture was put out there, the Photoshop battle had commenced.
Penn, who was also a former associate director in the White House Office of Public Engagement decided to mock her with the following photo:
With over 10k likes, to say people liked it would be an understatement:
B-U-R-N.
People didn't just want the one photo - they want the entire series:
Kal Penn has been vocal about his opposition to Donald Trump and his policies.
Since January the actor fundraised almost $900,000 (£731,885) for Syrian refugees after receiving a racist comment on Instagram.