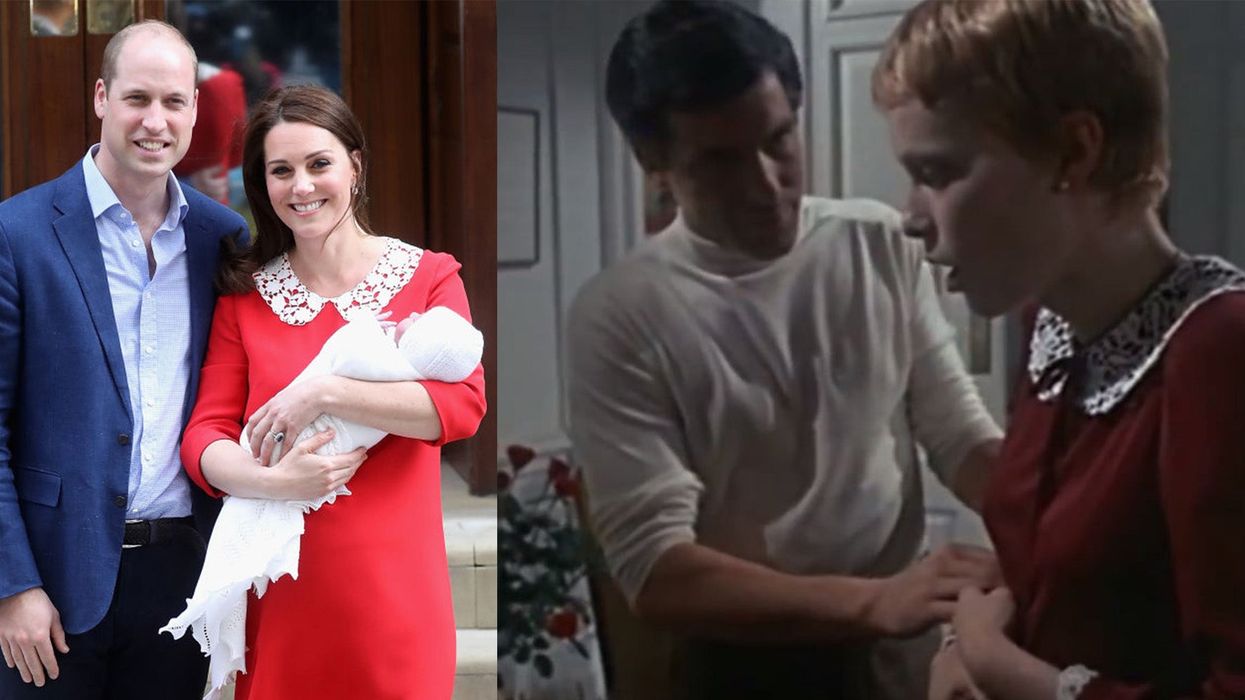 Chris Jackson/Getty Images/ Paramount Pictures
You may have noticed that a baby arrived into the world on Monday - just like every other day in the history of humanity.
Prince William and Kate Middleton gave birth to their third child, a boy - who has now been named as Louis Arthur Charles - and everyone went gaga.
Now, whenever there is a big news story like this, there are plenty of hilarious jokes to be made, but not at the baby's expense. That would just be cruel.
Eagle-eyed viewers who have seen pictures of William and Kate leaving hospital on Monday noticed something scarily similar to the dress the Duchess of Cambridge was wearing.
Firstly, take a look at this picture of Kate.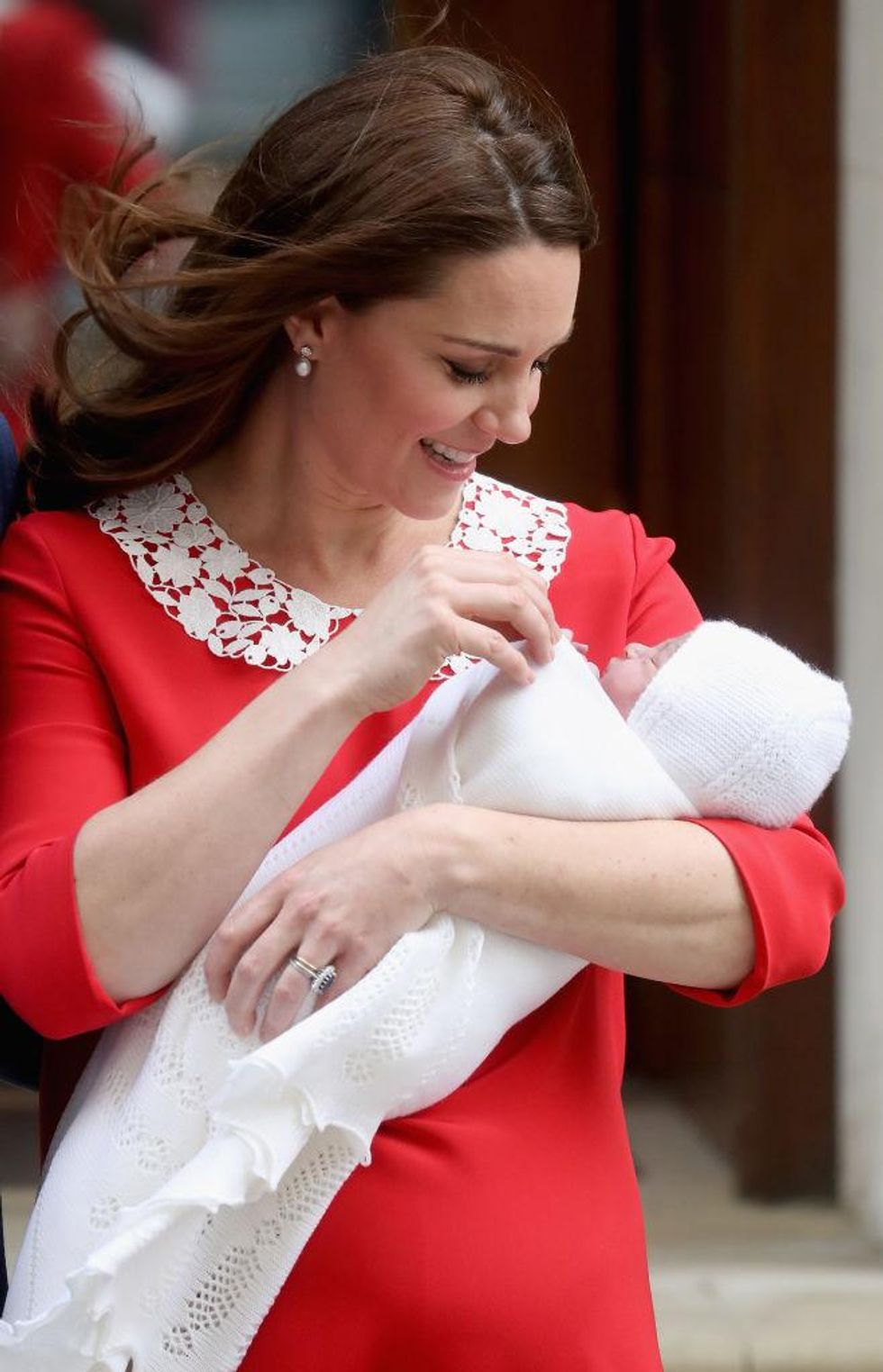 Chris Jackson/Getty Images
Now take a look at this clip from the 1968 horror film Rosemary's Baby, starring Mia Farrow and John Cassavetes.
Is it just us, or are those two dresses almost identical, despite being nearly 50 years apart?
It is obviously a pure coincidence, but the scariest thing is the involvement of a new baby.
The plot for the film, in case you haven't seen it, revolves around a new mother whose creepy neighbours take a keen interest in her pregnancy with devastating consequences.
(Spoiler: They are Satanists and she has basically given birth to the anti-Christ).
We're not saying that the new baby is in anyway satanic, but this eerie similarity has not gone unnoticed on Twitter.
🤔🤔🤔🤔 Rosemary's baby......??🤔🤔🤔🤔 https://t.co/Fb5o7KkARr

— Chrissie⚓❌❌❌≧◔◡◔≦ (@Chrissie⚓❌❌❌≧◔◡◔≦) 1524765807