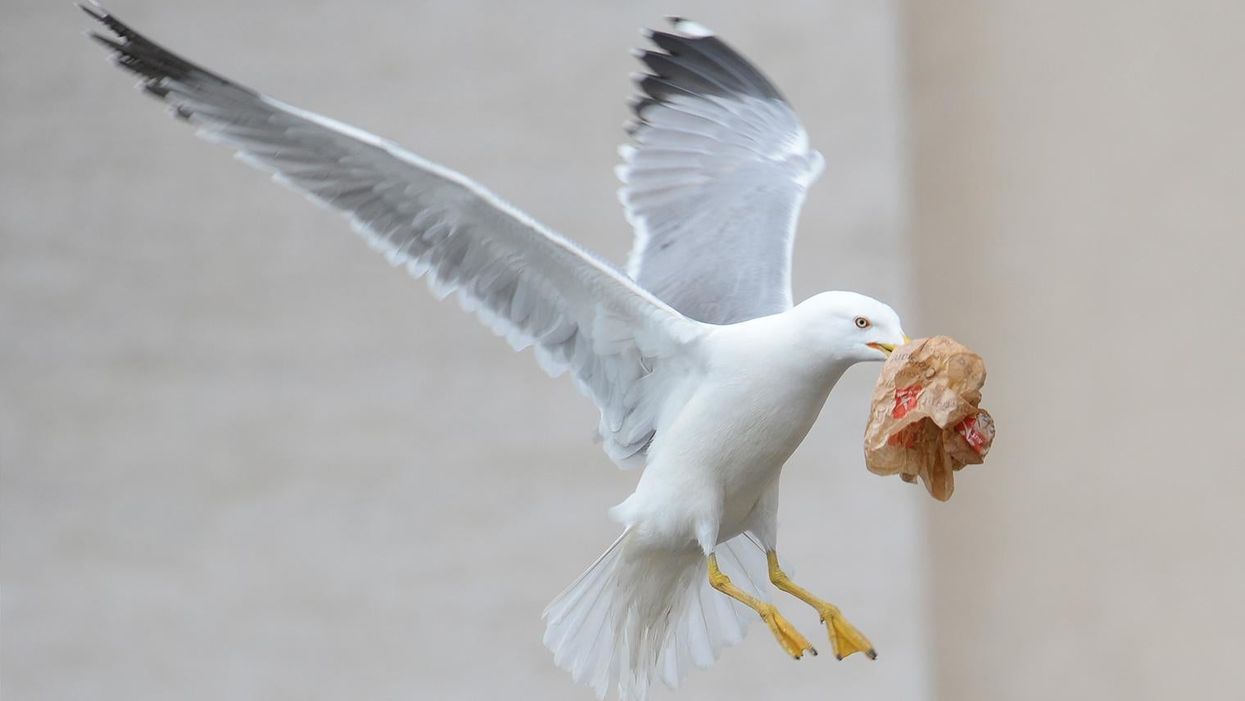 A man from Bristol had been mocked by police for calling 999 when a seagull stole his sandwich.
Avon and Somerset police tweeted about the call saying the man had urged officers to review CCTV footage of the incident.
Describing the incident on the emergency line, the man said:
Hello. Right, I'm outside McDonald's in the centre of Bristol, right.

I just walked out of Sainsbury's towards McDonald's right, and one of them seagulls basically tried to rip the sandwich out of my hand. If you look on the camera -
At this point the call-handler interrupts the man and says:
OK, hold on a second. What's this got to do with the police? It's a seagull.
Our. Thoughts. Exactly.
The call was tweeted as police released information on a series of time wasting calls, including a complaint that the owner of a guesthouse refused to cook breakfast, a complaint that a seatbelt in a taxi was too tight and a complaint that fish and chips were too expensive.
Listen to the call below: