Introducing Jonno Turner: writer, editor and our new favourite person on the internet.
Four days ago, Turner stuck Ed Miliband's face on his family photos - now he is just waiting for his mother to notice.
Patiently waiting.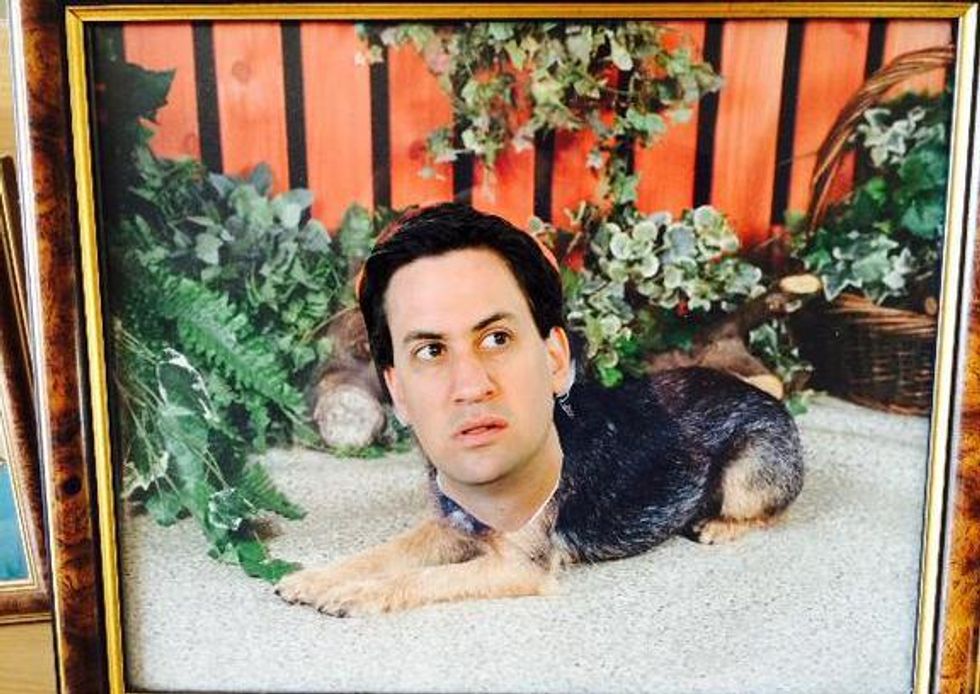 Because what's noticeable about this?
Similar pranks have been done before: In 2014 a teen replaced all her family photos with Kanye West looking sad, and it took her mother four days to notice. But to our knowledge, no one has tried this with Ed Miliband.
Jonno Turner: we salute you.