ZMG - Buzz60 / VideoElephant
A husband has been flooded with support after he told his wife she'd need to quit her job if she wanted to have a second child.
The man explained in a lengthy social media post that his wife has a career "that she loves" which sees her travelling or working night and weekend shifts for roughly half of the year.
Describing himself as "the primary breadwinner" he explained that she earns approximately 40 per cent of what he makes – which covers the cost of childcare for their son plus "a little bit" extra. And yet, he said, he is also the primary caregiver.
"When she is out of town for work, I have full responsibility for our child aside from the eight hours per day that he is in daycare (during which time I have to work)," he wrote.
"It has been very hard being responsible for our child when she travels and on so many weekends. I feel like a single parent."
Complaining that his job is "demanding" he noted that he usually has to work after putting the little boy to bed, and "barely [has] time to clean the kitchen/house, etc., on top of [his] job."
The Reddit user then admitted that he'd told his wife he would only support her career if they stuck to one child, adding: "But if we have two (which is what we both want), that I don't think she can continue in her career."
He went on: "I just don't see how I can manage two kids for so many mornings – taking them both to school, daycare, events, and evenings and weekends entirely by myself, all while I am working full time."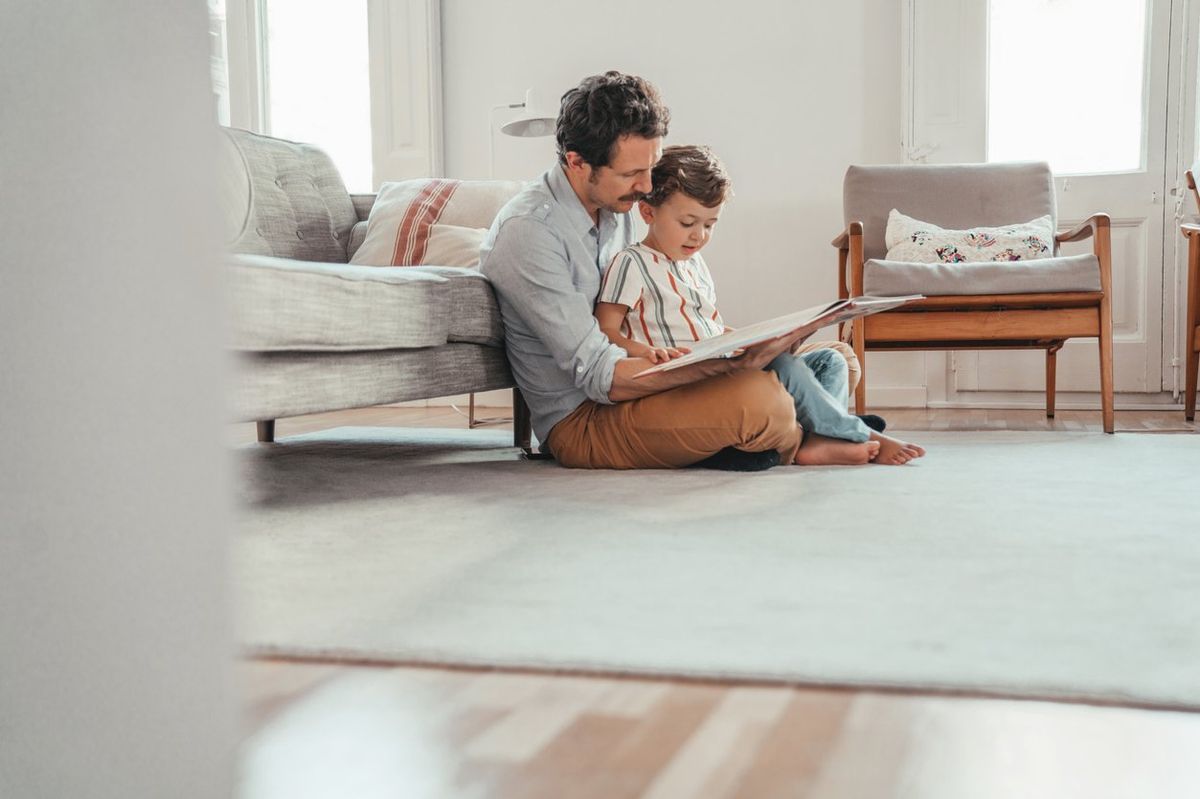 The dad said he felt like a 'single parent' a lot of the time iStock
Wrapping up his message in the AITA forum, he said his wife responded that she doesn't want to leave her job, but will in order to have a second child.
However, he concluded: "I fear she will quit and then resent me which will lead to bad times for all involved."
His post racked up more than 6,900 upvotes and 1,700 comments in a day as fellow Redditors offered their stance on the predicament.
"I think your position is reasonable," one wrote. "Children are a lot of work.
"Your wife doesn't seem to know how difficult it is because she's not the primary caretaker. [...] I'd recommend couples counselling before she quits her job and you have a [second] child."
Meanwhile, a second commentator stressed: "It's also important to note that wording matters - OP (the original poster) shouldn't ask his wife to 'quit her job' and stay at home; instead, he should be careful to ask her to 'switch careers' to a different job with more family-friendly working hours."
A third argued: "She's working way too much to call it much of a career, she should want more balance and to have more family time. I'd dig into why she's [OK] to be away so much.
"OP is doing the thing right and is asking for help before the emergency happens. Hopefully she can find something she enjoys with less crazed hours."
Meanwhile, a fifth pointed out that marriages must always be "equal partnerships", and that no one parent should bear the brunt of the responsibilities.
"You need to be an equal partner," they said. "What that [looks] like can vary wildly in different families. For some that means both contributing to the finances and sharing the [in-home] responsibilities. For others that is one person doing [the] bulk of in-home while the other does the bulk of the financial contributions. Both and everything between are fine.
They continued: "When one person is contributing to the bulk of the financial well-being of the family as well as the bulk of the in-home responsibilities though it is no longer an equal or even fair partnership. And the other person certainly shouldn't be making demands about adding to the already full plate of the other."
Concluding, they said that the mother "needs to evaluate her priorities and establish a better balance that supports her family as an equal partner".
Sign up for our free Indy100 weekly newsletter
Have your say in our news democracy. Click the upvote icon at the top of the page to help raise this article through the indy100 rankings.