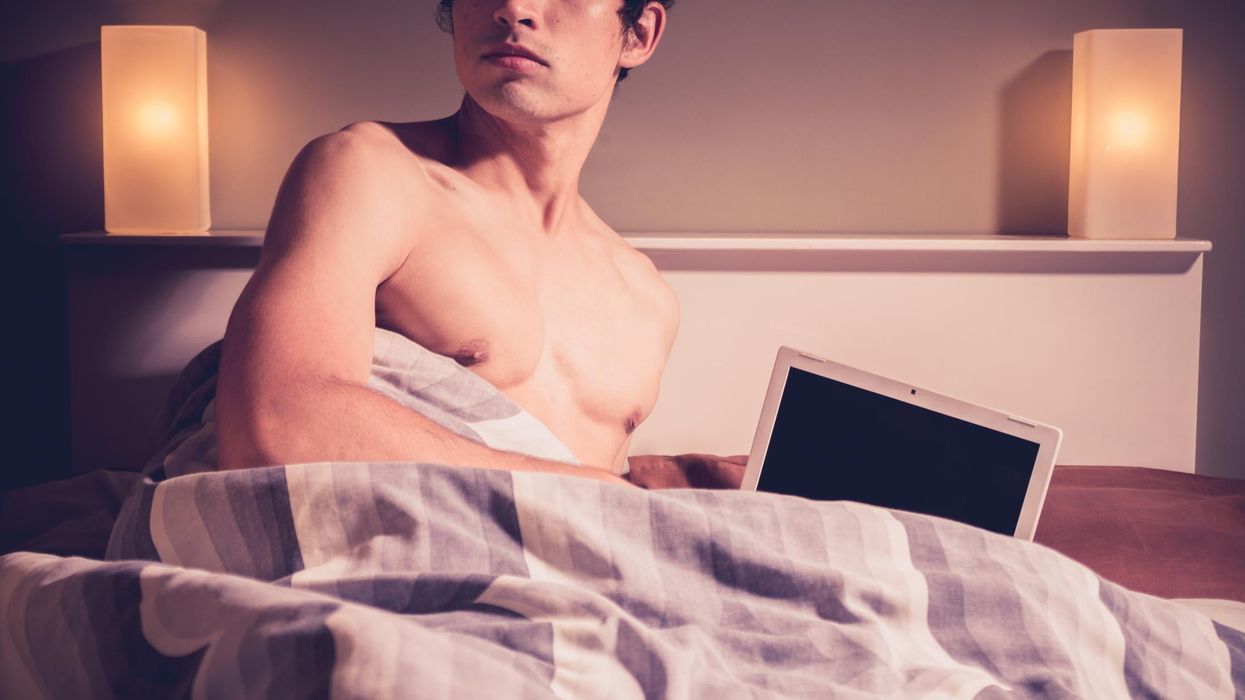 Getty Images/iStockphoto
A forensic physician has warned of the dangers of extreme masturbation practices, such as breath play and erotic asphyxiation.
Dr Herald Voss, based in Frankfurt, claims between 80 and 100 people die in Germany each year as a result of pleasuring themselves in risky ways.
While official numbers show low rates of masturbation as a cause of passing, Dr Voss warns of cases of loved ones hiding evidence, meaning there are unreported cases.
He told German newspaper Bild:
The number of unreported cases is extremely high, which is a very rare case in forensic medicine.
The doctor went on to add that if police find the cause of death to be accidental, and if the victim is found naked with signs of masturbation – like the presence of pornographic material and no farewell letter – then the body does not go to forensics.
One example given by Dr Voss is of a man found by his mother in Halle, Germany, with the clamps of Christmas tree lights on his nipples. The mother cleared the lights before emergency services arrived, but later admitted how she really found her son. It was concluded the man tried to stimulate himself with an electric shock.
Another well known case of deadly self-satisfaction explained by Bild is of a man found dead in a cellar with shackles all over his body and neck. Authorities assumed it was an autoerotic death.
And in another case, David Carradine, who starred in Kill Bill, was found dead in a Bangkok hotel room with ropes around his neck, wrist and genitals. Authorities said he may have died after he attempted erotic asphyxiation.
Dr Voss went on to warn that the risks associated with breath play and other extreme erotic acts are underestimated and said slipping into unconsciousness happens faster than people may think. He said:
If, for example, both carotid arteries are squeezed, it takes a maximum of 30 seconds.
HT news.com.au