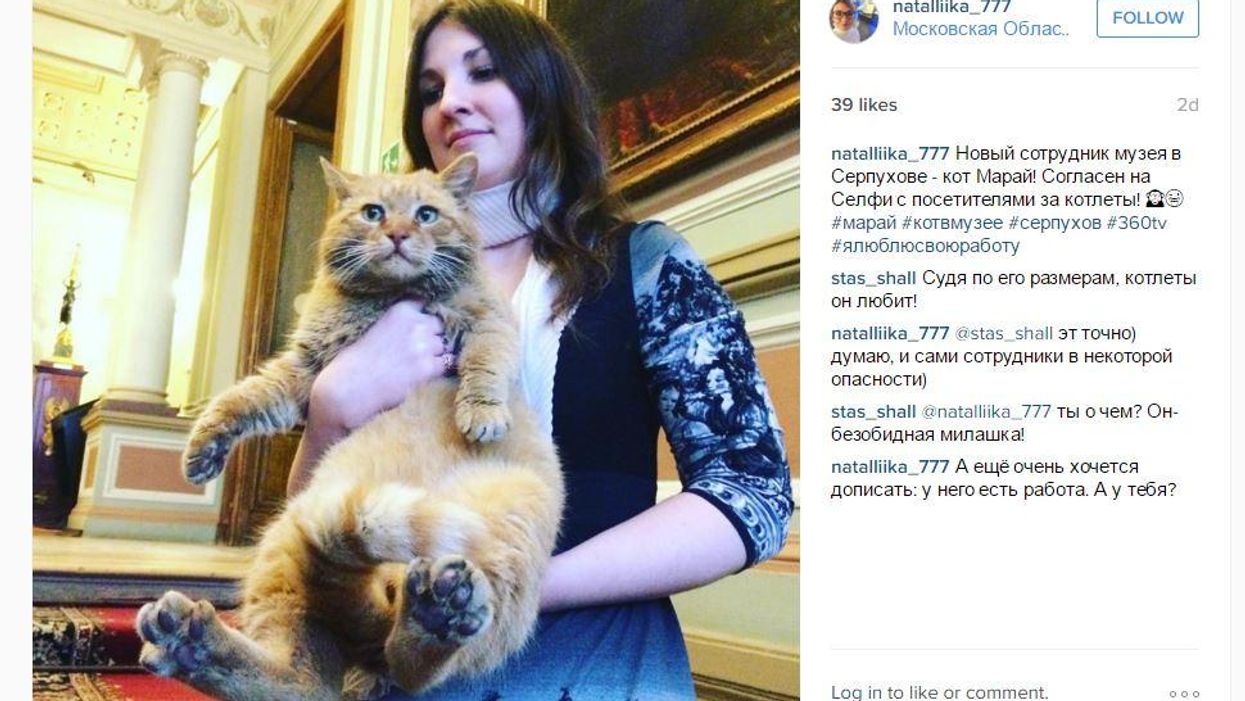 Serpukhov Museum of History and Art's newest employee is a cat, after an April Fools' joke sent to local media stations was taken a little too literally.
Cat Maray has been a regular visitor to the Russian museum since 2014, and the staff named him after previous owner of the building Anna Maraeva, who was known for her love of cats.
The (human) staff decided to write out a fake job application on Maray's behalf, which read:
As I am a direct relative of Maraeva, I ask you to give me a job in your museum. Maray The Cat.
They sent it to local news stations as a joke, and got a surprise when reporters responded earnestly, asking for details about the employed cat.
They then decided to employ Maray for real, and according to one employee, he works a regular nine to five, with an hour for lunch and a tent to sleep in. His salary is paid in caviar and fish rather than roubles.
Nina Strelkova, a fellow colleague said of Maray:
All people who work in our museum love Maray. Many bring him food from home and take pictures with him. So he gets a little fat now, and visitors love the cat too – lots of them taking selfies with him.