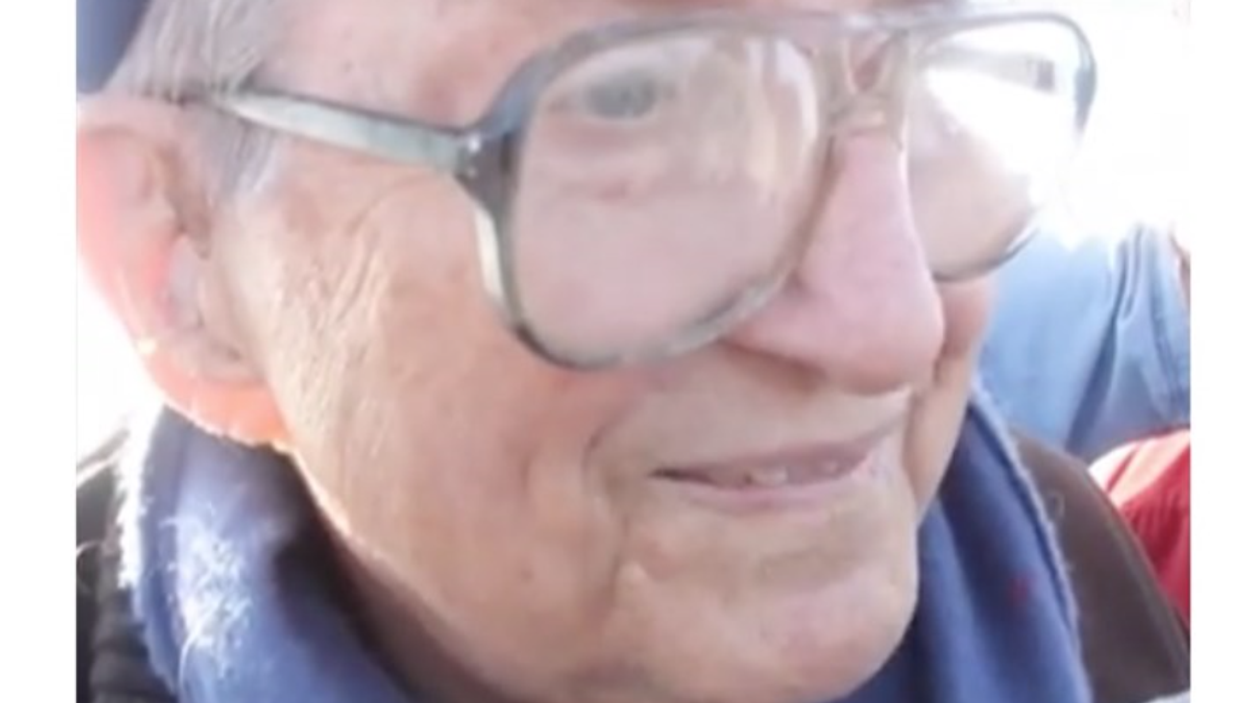 Twitter / Payne Silver
Sometimes neighbours can be a nightmarish chore - keeping us awake at night with loud music, never tidying up their side of the fence and getting home at all hours.
Occasionally you get lucky though, and you end up next to helpful souls who sign for your parcels, feed the cat and keep a weather eye out for on the neighbourhood.
Fortunately for 73-year-old Dave, his neighbours fall into the latter category.
Charity worker Payne Silver has a JustGiving page for Dave - who has spent the last ten years caring for his wife, Ivy, who had dementia.
Silver writes:
He never complained about it, even though she didn't even recognise him for the last few years.

She died in December. He told me the day she died that he hadn't left the house in two months
Dave revealed to Silver that he hadn't been on holiday for 35 years, and he "always wanted to see a bit of the world".
But it can't happen now, I missed my chance.
Silver added:
He's such a lovely bloke, always has a smile and a positive outlook, but I can see the last few years have taken their toll. I want to put a really big smile back on his face.
Dave has told Silver in casual conversation that he'd love to go and visit his brother in Florida, who he hasn't seen in 40 years, as well as go back to Greece, where he had his honeymoon. He'd also love to go to New York.
But, Silver writes:
He can't afford to get a passport, never mind pay for a holiday.
That's where you come in.
If you head over to the JustGiving page, you can help Dave out.
If you could just spare £5 and enough people want to help, we could help make an old man's wish come true!
Also, if you needed any other form of encouragement, Dave posted an update earlier this week saying:
Dave is also very cool for a 73 year old. He told me today he didn't understand why people were upset the new Doctor Who is a woman. He said 'My doctor is a woman, and she's very good at her job.' You can't fault his logic.

 
So far, the page has raised £192 for Dave's holiday fund. Here's the JustGiving page, you know what to do.