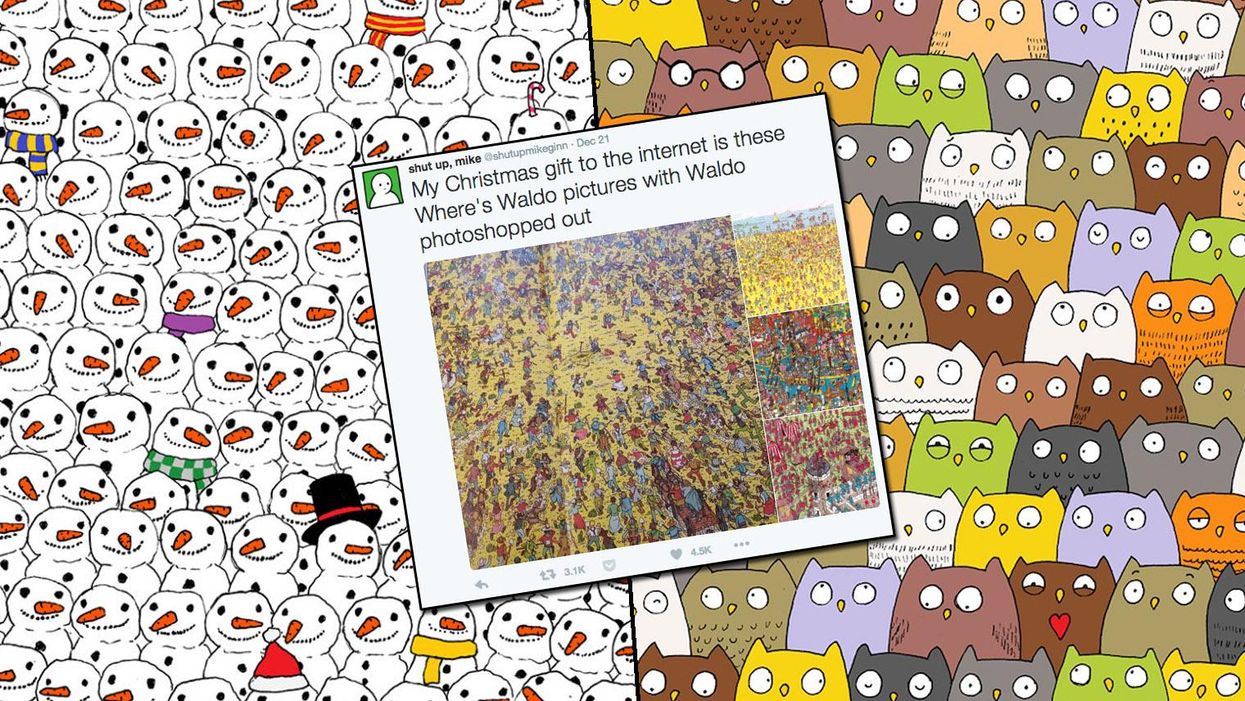 2015 saw same-sex marriage legalised in Ireland, the United States and Luxembourg, saw the Conservatives elected to a majority government and saw the UK vote to join a US-led coalition of air strikes against Isis in Syria.
It was also the year that a certain panda story became omnipresent on the internet, met by a chorus of humourless Twitterites who bellowed the mantra:
Is this news?
We're very sorry for each and every one of your grievances.
The story, which featured an image of a panda hidden among snowmen by cartoonist Dudolf, led to follow-up drawings, such as a cat among owls and a poop emoji among chocolate muffins and so on and so forth.
Now, a Twitter user is testing the internet's patience with a devilish tweet featuring beanie-clad puzzle hero 'Where's Wally' (or 'Waldo', if you're American).
Simple joke, right? Wrong. @shutupmikeginn had a trick up his sleeve.
As users have pointed out Wally is present in more than one of the images.
It was a simple lampoon, reverse-trolling everyone who has shared one of those puzzles in the past few days.
Well played @shutupmikeginn, well played.