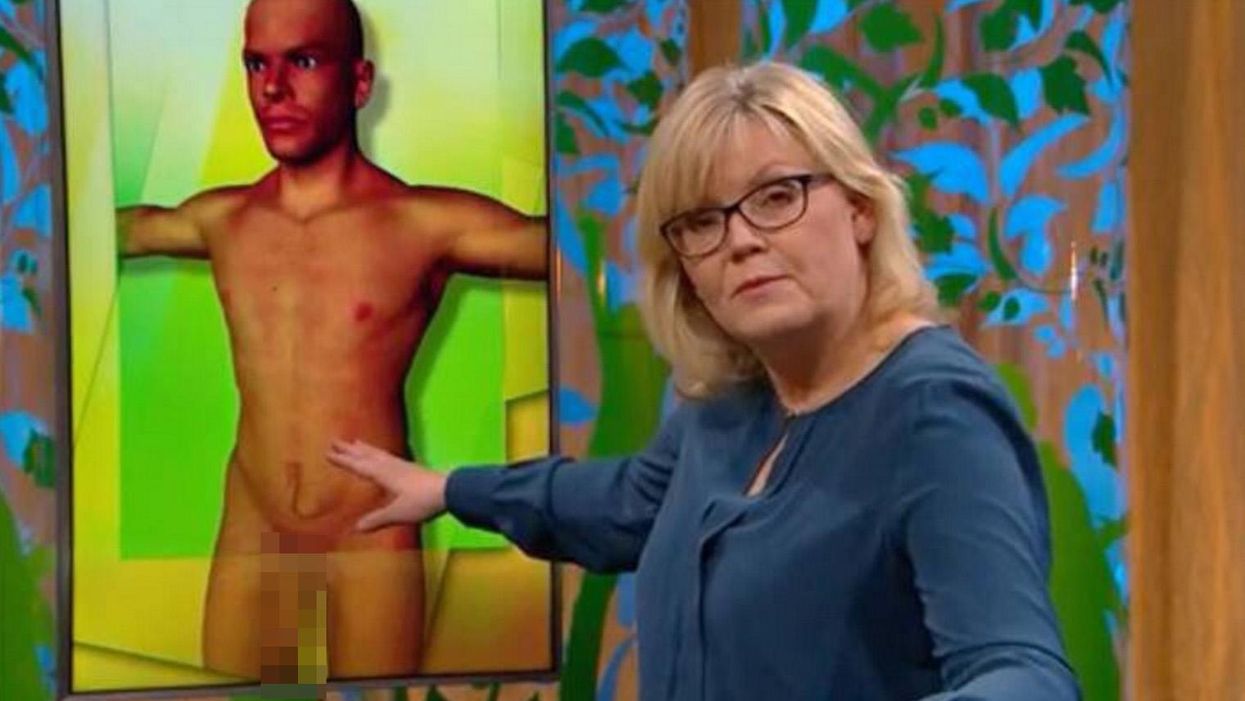 As the headline suggests, this article contains CGI nudity, you've been warned.
Swedish public network SVT has been forced to apologise for broadcasting computer generated images of a man and woman with large genitalia to illustrate explanations of a vitamin-B12 deficiency and a inguinal hernia.
Viewers took to Twitter and wrote in to complain of the size of a female model's breasts and lack of pubic hair, in a segment on the health show Fråga doktorn.
Picture: SVT/Screengrab
Translation: You conveyed an excessive body ideal in Ask the Doctor, excuse me but EVERYONE CAN HAVE TUMOURS AND VISIBLE SIGNS OF LIVER FAILURE.
Translation: The most fun with the naked 3D models in Ask the Doctor is that they are models which appear on several 3D porn sites. HAHAHAHAHA!
It followed a show two months ago which displayed a male model illustrating an inguinal hernia, with a penis that viewers estimated to be 27cm (ten and a half inches) long.
Picture: SVT/Screengrab
The network responded to the criticism in a Facebook statement:
You are quite right in your criticism. We have not been happy with the graphics ourselves and have now made the decision to not use it for the next season. Hope that your confidence in us is not too tarnished and that you continue to watch the show.
What a time to be alive.