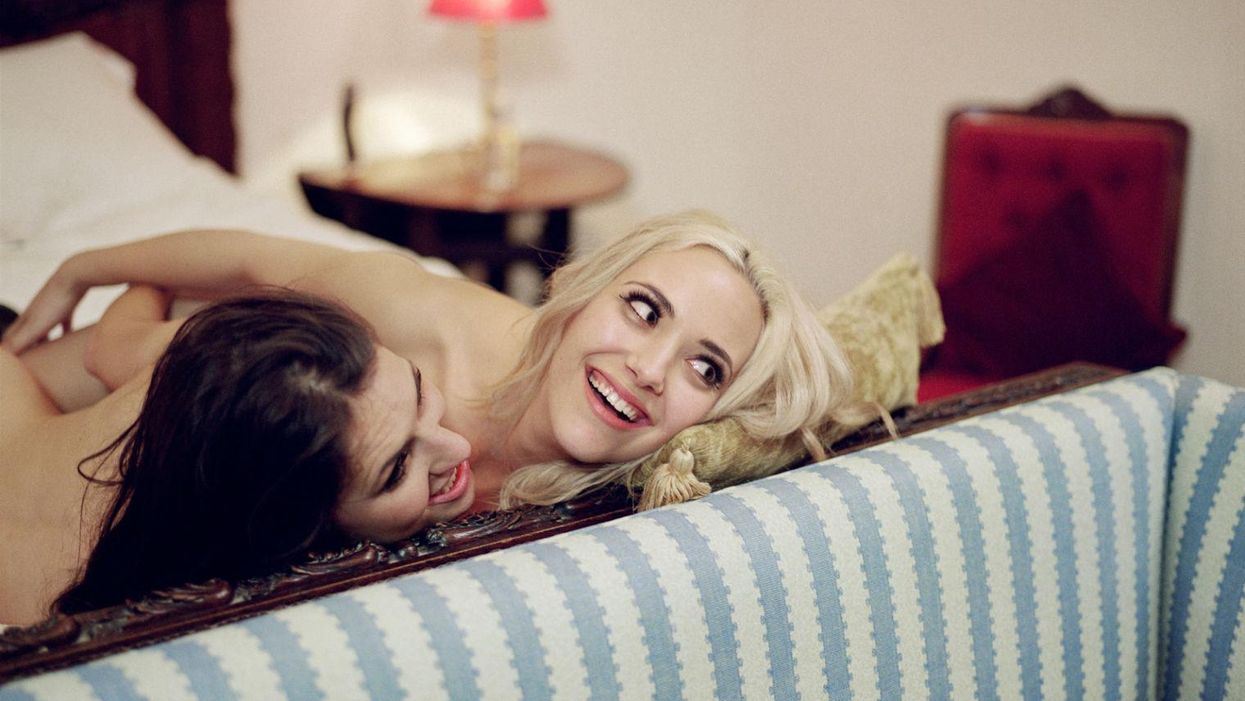 This post is suitably NSFW
For four years French-born photographer Sophie Ebrard followed porn director Gazzman on sets around the world.
The result is 'It's Just Love', an intimate and reflective photo series of life behind the scenes at porn shoots.
Sophie said she wanted to show the private, quiet moments from the periphery of porn, "an interaction between a number of like-minded people; a means to making a living and an enjoyable profession just like another".
She said:
Somewhat strangely, porn is ahead of the moral standoff: it's completely open about what it does and, whether you agree with it or not, it's actually creating something.
'It's Just Love' was first exhibited at Sophie's own house in Amsterdam, as part of the city's Unseen festival, which runs until September 27.
The exhibition was curated by festival co-founder, Roderick van der Lee, who said:
Over the past decade and a half in particular, we've become increasingly desensitised, even numbed, by sex in imagery, because it has become increasingly explicit and present. 'It's Just Love' incurs much stronger emotions, such as tenderness, humanity and a sense of fun by going in the other direction, by not being explicit, and by not falling into the traps of the many cliches of portraying the industry.

Sophie's approach, combined with the staging of the exhibition in her home, underline the personal and intimate nature of the exhibition. Which makes 'It's Just Love' such a great part of the Unseen festival, where we aspire to showcase projects that are visually pleasing, but also raise questions about the medium by suggesting a thoughtful direction.
Sophie said she chose her own house as a gallery because porn "never leaves the house - it is mostly consumed at home, which makes it the ideal location for the exhibition" - a reversal of the same voyeuristic way in which the photos were taken.