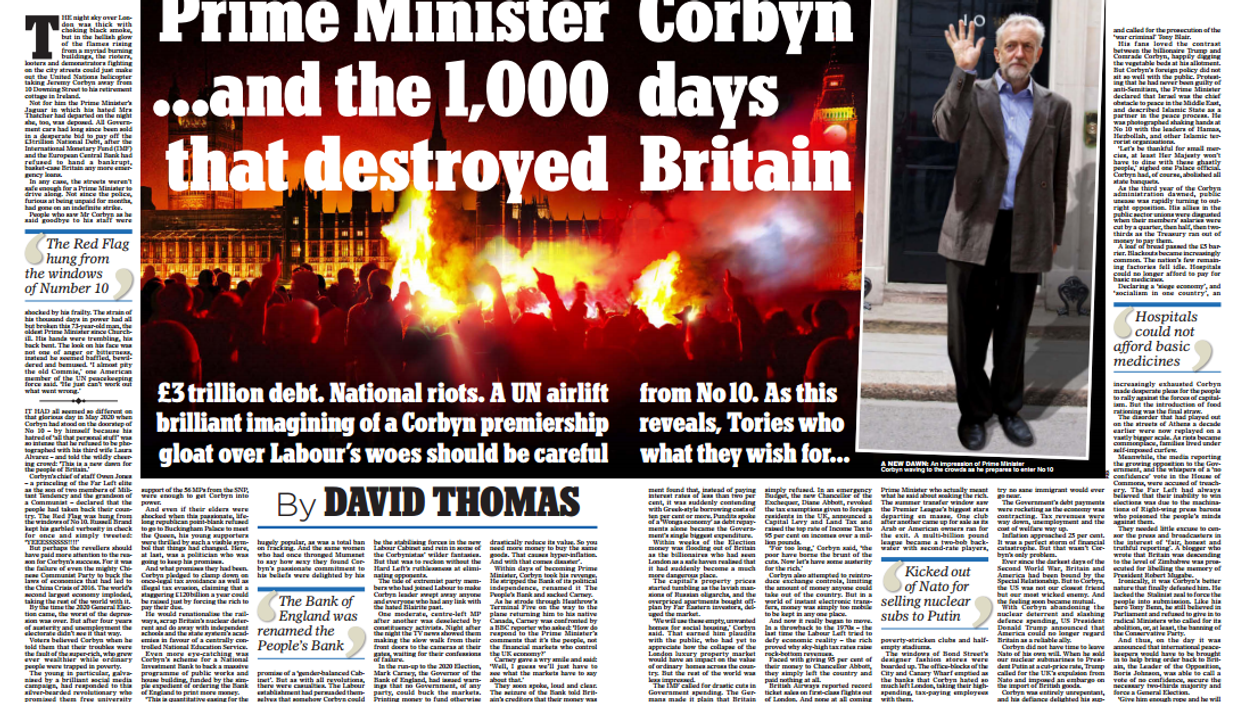 You may remember the Mail on Sunday piece that predicted life under a Corbyn Premiership.
This article was published 20 days ago under the headline "The Mail on Sunday published a 2,500-word dystopian short story on what would happen to the UK if Jeremy Corbyn was prime minister".
Now Corbyn has won the Labour leadership, perhaps it's time to revisit it...
"The night sky over London was thick with choking black smoke..."
So begins a 2,500-word piece published in the Mail on Sunday imagining a UK with Jeremy Corbyn as prime minister.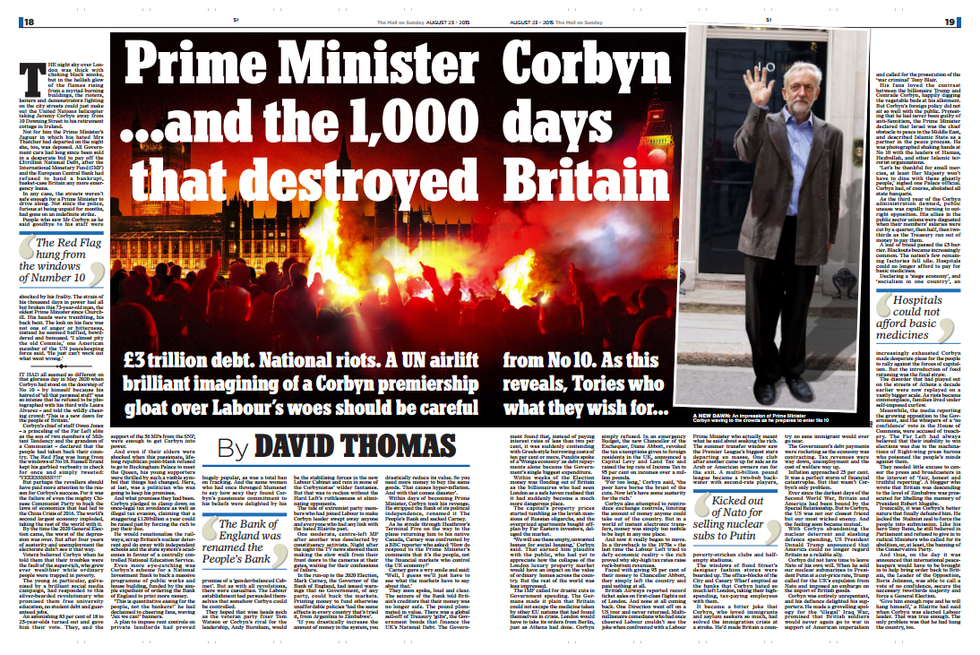 And it's totally insane.
The basic premise is that Corbyn is being helicoptered out of Downing Street in the year 2022, having been elected two years before following the collapse of the world economy in 2016 (thanks, China!).
But Corbyn spends his years in power seizing the Bank of England, appointing Diane Abbott as shadow chancellor, taxing the Premier League out of existence, forcing police into never-ending strikes, sparking riots on the street over £5 loaves of bread, selling the Trident nuclear deterrent to Russia and triggering a trade war with the US (led by President Donald Trump). Oh, and in case you didn't already realise throughout this whole period Owen Jones was his chief of staff.
Author David Thomas does however fantasise that Corbyn managed to solve the UK's 'migration crisis' by making Britain such an unattractive country to live in.
If you would like to read the whole thing, it's here.
Or you could go outside a climb a tree, your call.