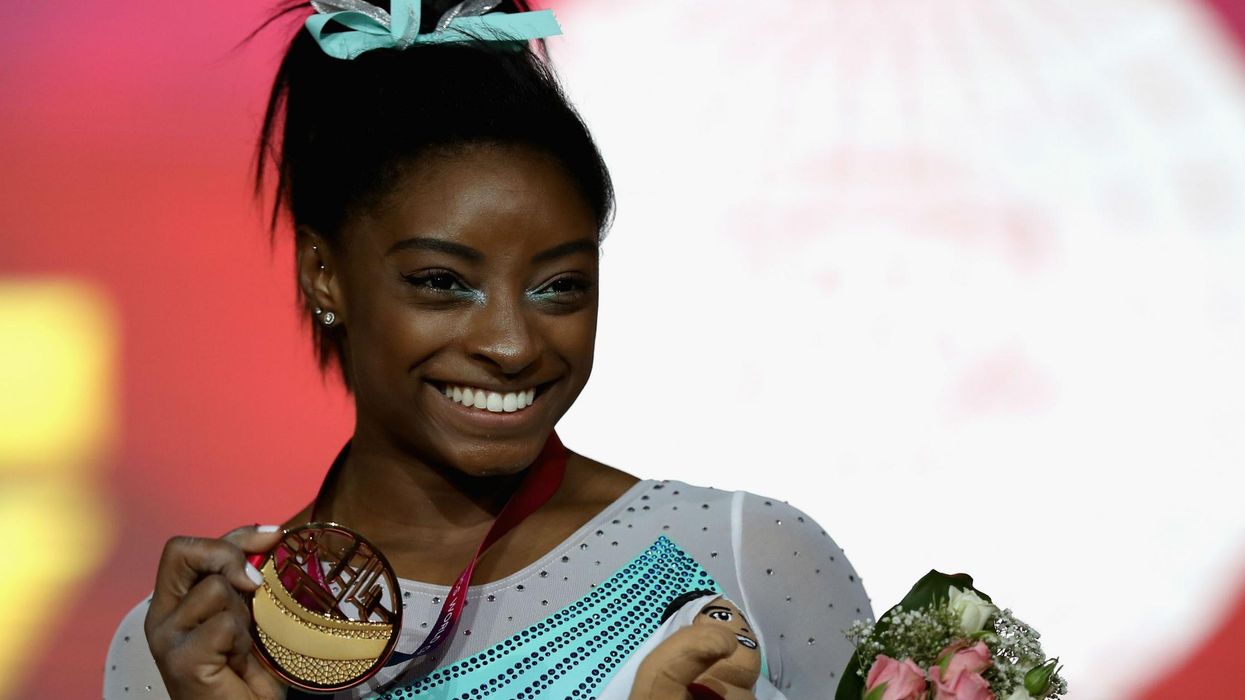 Francois Nel/Getty Images
Simone Biles made history by becoming the first woman to win four all-around titles at the Artistic Gymnastics World Championships.
Her victory in Doha Qatar made her second on the all-time world medallist list.
Biles is 21-years-old.
What makes her victory even more amazing is that the American sportswoman was admitted to hospital just before the competition with a kidney stone.
She said: 'This is definitely the scariest one from the ones from the past.'
This year has definitely had its ups and downs, going to therapy and other things besides. Just being in the gym has been a little bit rough, but you try to focus on one thing at a time to get through it.

I hope this gives confidence [to other women] that you can still do well and not be penalised for it and for parents to put gymnasts in the sport and feel comfortable.
Though Biles had errors on vault, beam and floor, she scored a total of 57.491, beating Japan's Mai Murakami into Silver.
And people are really, really happy for her.
Simone, slay