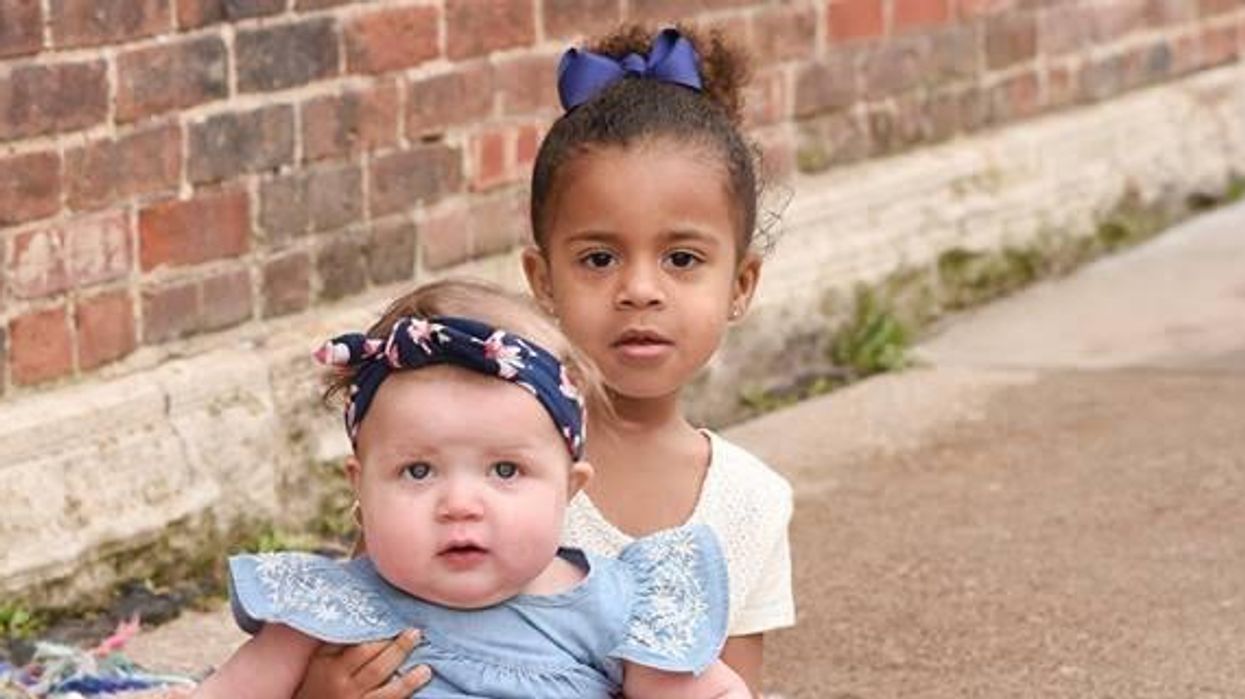 Love What Matters / Facebook
Willimina Daisy and Valentina Janie are sisters, but people have found it difficult to believe.
Their mother explained on Facebook:
Creating a family is something that was very important to us, and we were blessed with expecting our first daughter a few short months after being married.

When our daughter, Willimina Daisy, was born everyone told us she was a spitting image of her father. So, when we were expecting our second daughter, Valentina Janie, I joked that she would be my mini me. Never in a million years would I have guessed she would be born with fair skin, auburn hair, blue eyes, and truly my mini me.

Watching our girls grow up and interact is truly the greatest gift in the world. The only difference Willimina sees in her baby sister is that she has 'big chunky cheeks.'
She says she isn't worried about them growing up looking different to each other.
My husband and I will raise them no differently, treat them no differently, and, most importantly, love them no differently. Kids are colorblind and love is every color of the rainbow. Genetics do crazy things and skin color doesn't matter in the eyes of children.
Here's the full post:
And some mothers replied: