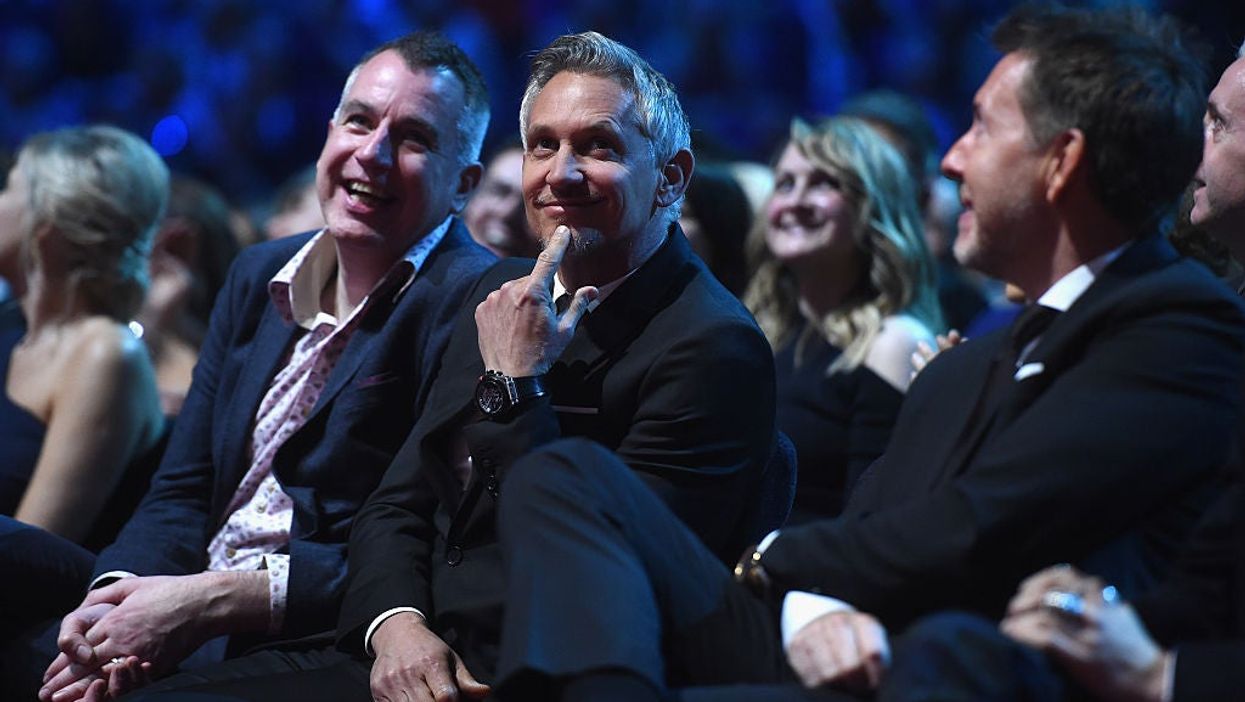 Stuart C. Wilson/Getty Images
Rupert Murdoch's The Sun and the BBC broadcaster and former footballer Gary Lineker have a colourful past – and the newspaper isn't forgetting it any time soon.
In 2016, Lineker spoke out about the treatment of young refugees – and The Sun called on the BBC to sack him for getting involved.
The treatment by some towards these young refugees is hideously racist and utterly heartless. What's happening to our country?

— Gary Lineker 💙 (@Gary Lineker 💙) 1476805862
Leftie luvvie Gary Lineker 'should be sacked' for peddling charity lie about 'child migrant, 38'… https://t.co/4CWy38itFs

— The Sun (@The Sun) 1477039621
And now, The Sun still seems to have a grudge.
The Sun wrote an article saying Lineker nipped out for a coffee in LA "to save a few dollars on a drink despite his £1.6million BBC pay packet".
The article goes on to say that Linekar left his hotel, where a cup of coffee costs £7, to get a cheaper Starbucks drink.
Or to put it another way: 'Man who we hate because he once stood up for refugees tries to buy a coffee while we fo… https://t.co/UkNwJBH6BX

— The Sun Apologies (@The Sun Apologies) 1500707549
But then - the presenter is also damned when he does the opposite.
The Sun started an article on Friday:
While laughing off his gargantuan £1.8m BBC salary amid fury from licence fee payers – this is how Gary Lineker spends your money.
And how, exactly, is that? Sitting beside a pool, wearing a watch and sunbathing, and having the audacity to go on holiday.