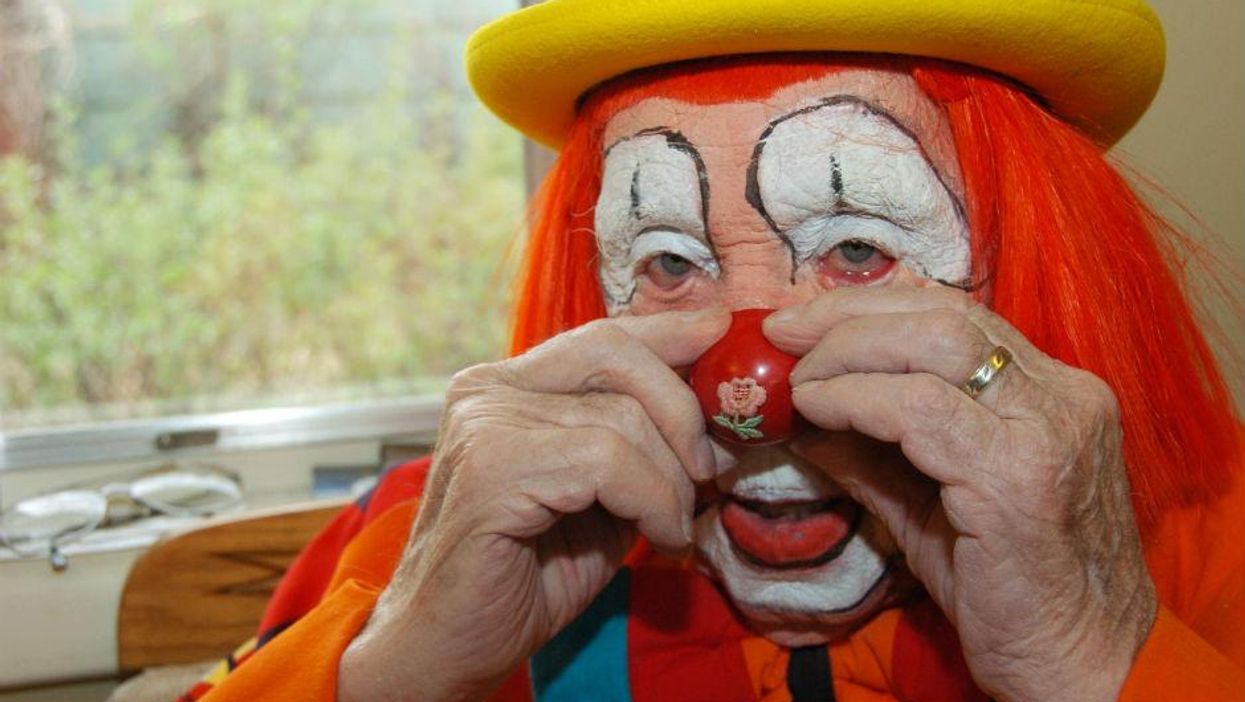 Creeky the Clown has passed away at his home in Billings, Montana, after suffering complications from heart disease.
Born on 14 July 1916, Floyd Creekmore was said to have been entertaining people at fairs and rodeos since the age of 10 and was recognised as the world's oldest performing clown by Guinness World Records in 2012.
Mr Creekmore retired later in 2012 after his wife Betty passed away.
A lot of people go clear through life and are never really passionate about something.

Boy, he had the passion. He jumped into that with both feet.