A letter from a Daily Star reader has resurfaced online, which criticises giving blood as an act of falsehood.
One of the paper's readers, "Fernando" from Cornwall, wrote in to express the following sentiment:
So the Poles are going to show their love for this country giving blood. If they really want to help the UK why don't they donate to Food Banks? Is that because food costs money and giving blood is for free and gives them a good reputation?
The letter has since re-emerged and has been circulating again on social media:
The letter actually comes from the Daily Star printed on Friday, 14 August 2015.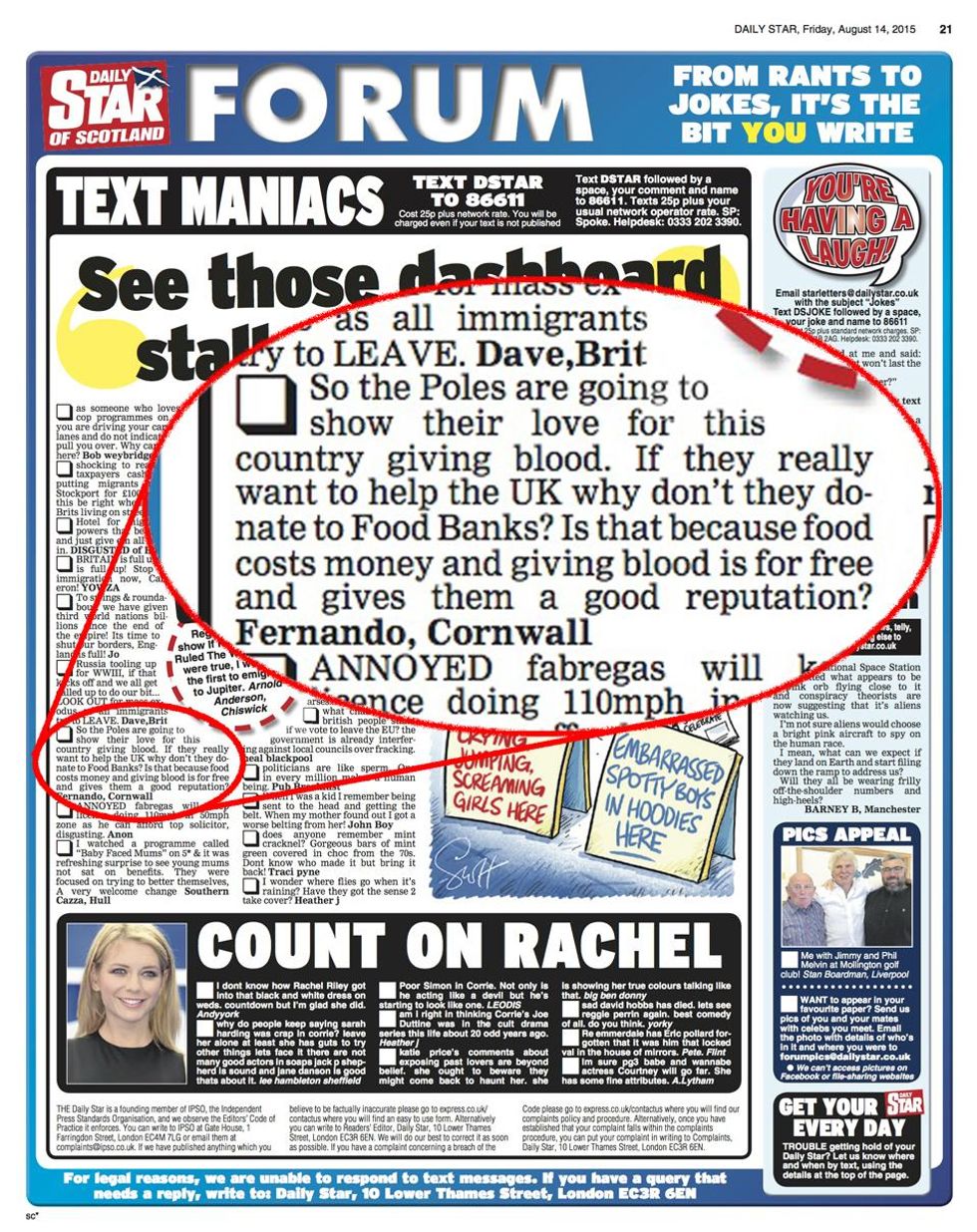 At the time, thousands of polish people gave blood in response to calls for an unofficial strike by Polish workers organised by the Polish Express newspaper to protest anti-immigration rhetoric:
In November, the Facebook group which 2,600 people joined and used to publicise their blood drive photos, posted to remind members to give again, as part of a continued campaign.