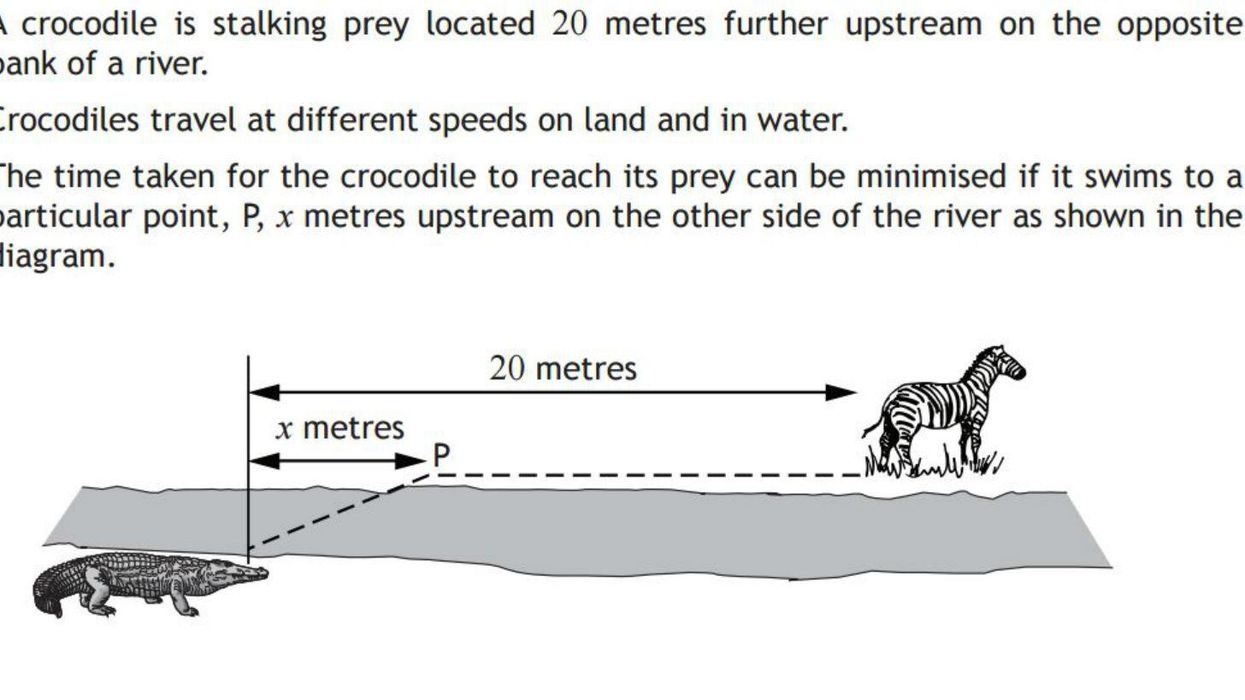 The authority responsible for setting and grading Scottish school exams has admitted that this year's Higher Maths exam "proved to be challenging for most candidates".
Following reports that some students had burst into tears at the difficulty of the test, the Scottish Qualifications Authority (SQA) was forced to lower the pass mark to just 34 per cent.
One question in particular - involving a zebra, a crocodile and a fast flowing river - has been cited as the most tricky.
Can you solve it?
Picture: SQA
If you're stuck, let DLBmaths explain the answer for you:
The answers are:
(a) i - 10.4s
ii - 11.0s
(b) 8
Easy...