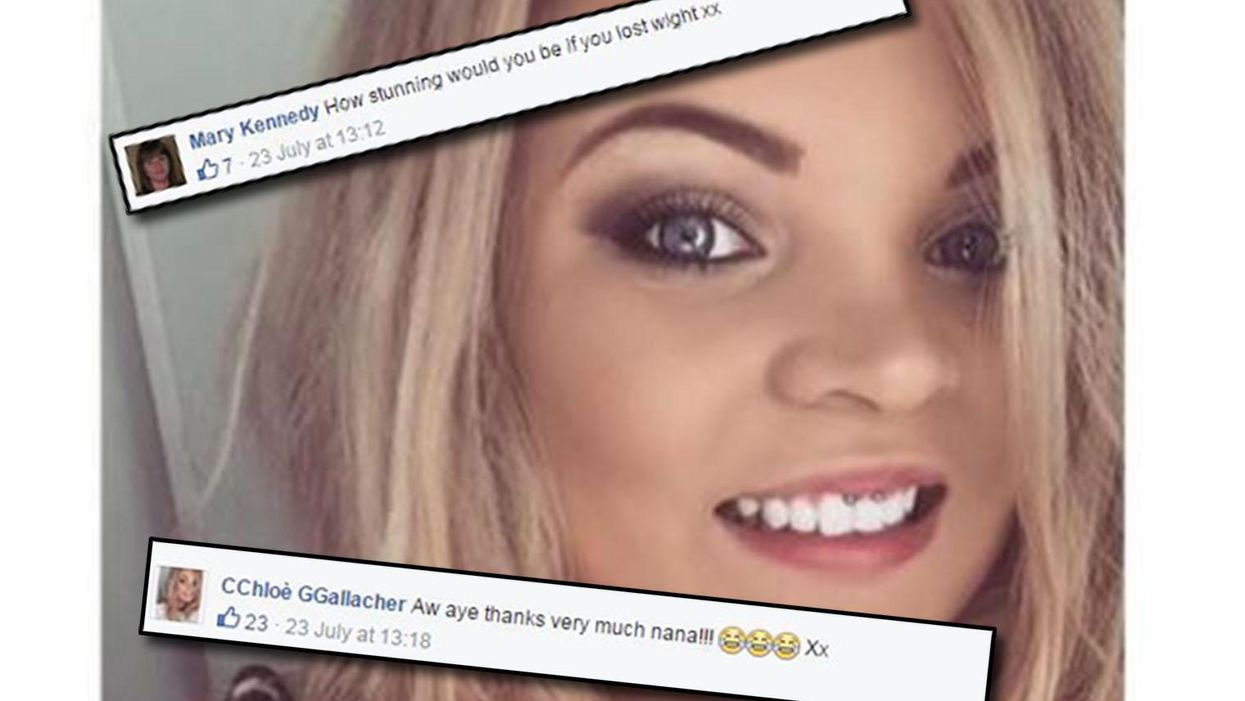 Nans are Facebook's wildcards. They're usually over a certain age and blissfully unaware of social media etiquette- because YOLO.
Nothing encapsulates this like the savage comment Mary Kennedy, 70, left on her granddaughter, 19-year-old Chloe Gallacher's, latest Facebook selfie.
Picture: Facebook/Screengrab
Picture: Facebook/Screengrab
How stunning would you be if you lost wight [sic] xx
Luckily, Gallacher took the comment in good stride.
Picture: Facebook/Screengrab
Aw aye thanks very much nana!!! xx
And she went on to say:
Dno whether to laugh or cry right now
Most people on the original post jumped in to give Gallacher a compliment, or to laugh at Kennedy's reply.
Picture: Facebook/Screengrab
Kennedy, perhaps feeling sheepish, agreed with an earlier comment that Gallacher was 'beautiful'.
Picture: Facebook/Screengrab
A photo of Kennedy's comment was later shared around 6000 times.
Speaking to MailOnline, Kennedy said she was sad about the way in which people had reacted to her comment.
I've got ten grandchildren and one great grandchild and I'm very protective of them all. We are all very close so they all know me too well. I'm brutally honest if nothing else.

I probably should have private messaged it because it was just meant to be seen by her but I'm glad she took it well, I was only saying it in a nice way.
Riiiiiiight.
What's the most savage thing your grandma has ever said? Tell us in the comments below.
More: This Sprite advert is being called out for slut-shaming
More: What it's like to have your nude selfies circulated online