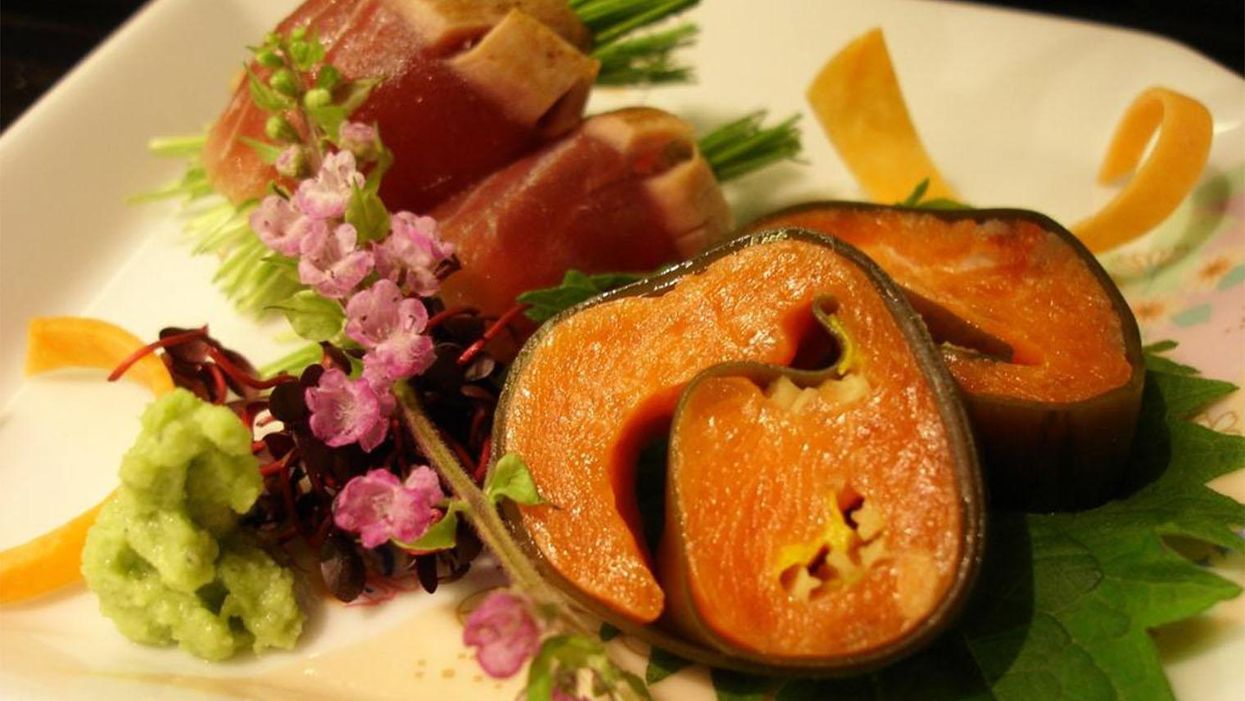 If you're travelling long haul, then there's nothing more disappointing than a rubbish airline meal.
It's perhaps unsurprising then, that a website has been set up to celebrate, or name and shame, the best and worst in cuisine at 30,000 feet.
Airlinemeals.net is a website made up entirely of shots of some highly appetising and downright disappointing meals...
(Picture: Airlinemeals.net)
The meal served was atrocious, was a Cheese Omelette with Chestnut Mushroom sauce and slow cooked Tomatoes it was packed full of garlic and was disgusting. The Yogurt, Croissant, was fine Slice of Bread was on the dry side but once buttered and smeared with Jam it was passable. Orange juice was fine as always.
Not a happy customer. Let's change tack a bit...
(Picture: Airlinemeals.net)
Nicely presented, food was hot (where supposed to be hot) and delicious salad and a mackerel pate Chicken with potatoes and vegetables Raspberry and chocolate torte.
We'd be very excited to be presented with this delicious offering.
Still, we'd be more impressed if we'd received this..
Then, most disappointingly...
(Picture: Airlinemeals.net)
Disgusting and Frozen.
Airline food may not usually factor in your choice of operator, but if you've been tempted or turned off by any of the above offerings, it may be worth paying the site a visit before you book to see what you'll be getting.
Or alternatively, just for the schadenfreude.