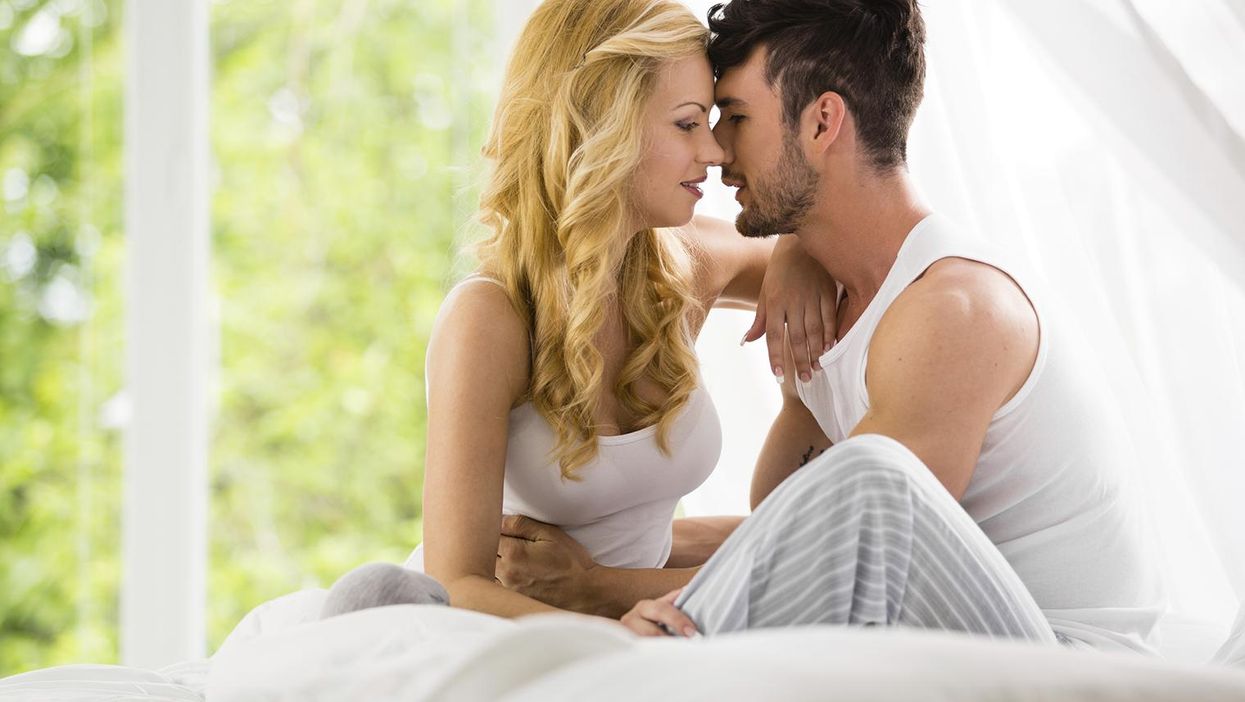 1. It's not just you having bad sex.
Less than half of British adults surveyed by YouGov last year said they were satisfied in the bedroom.
2. Singletons' emoji use and frequency of sex roughly correlate ;)
According to match.com, at least.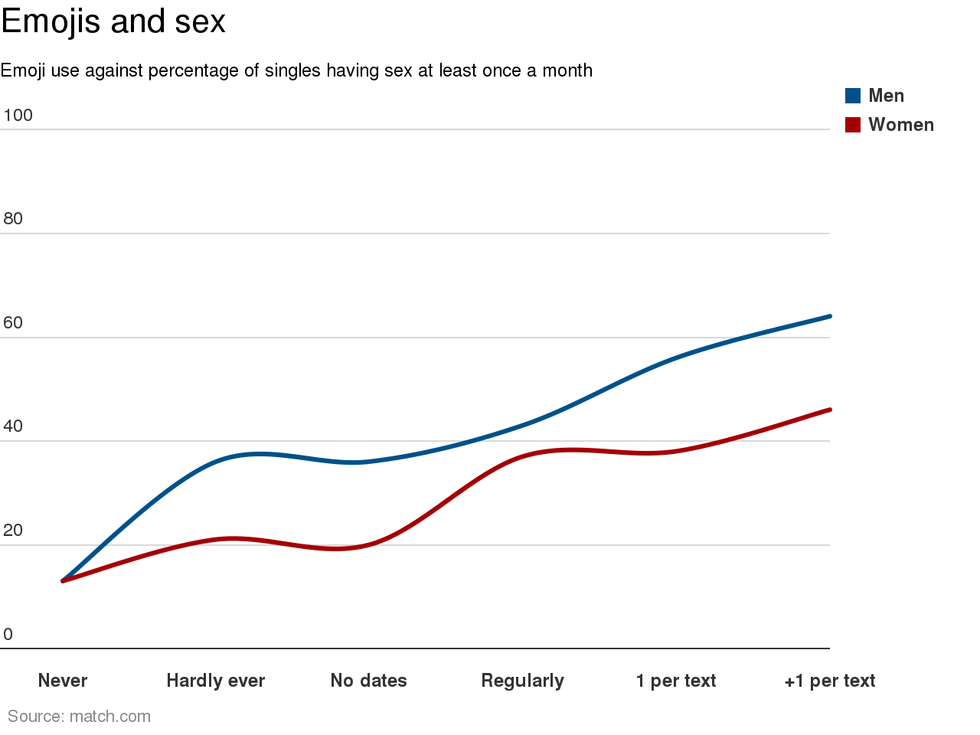 3. In fact, a 2013 YouGov survey found that of 13 European countries, Britons reported the lowest satisfaction with their sex lives.
4. In the same survey, a majority of British respondents said they had watched pornography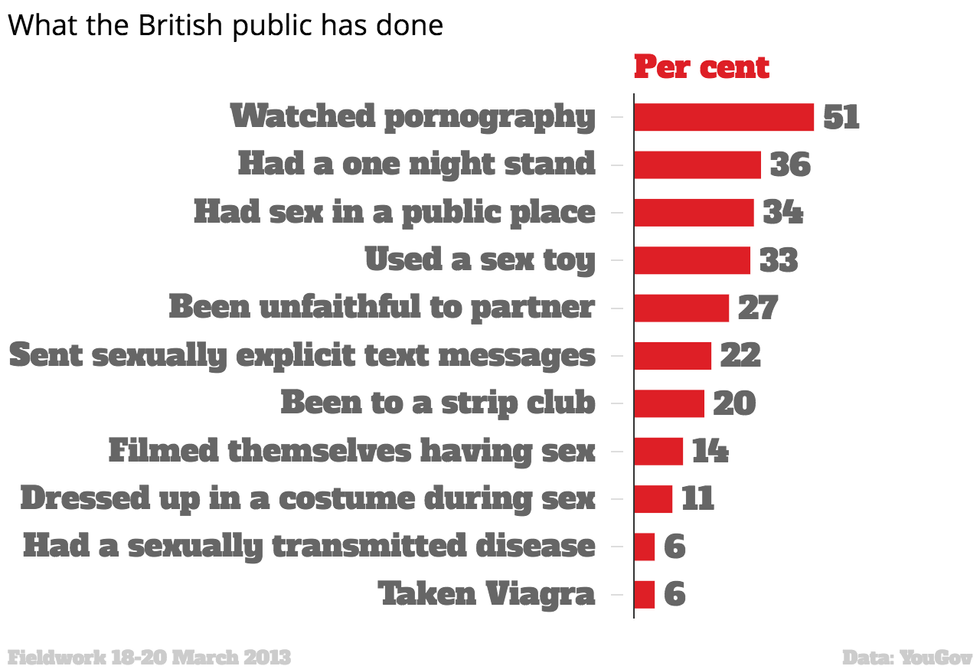 5. Northern Ireland practice the safest sex.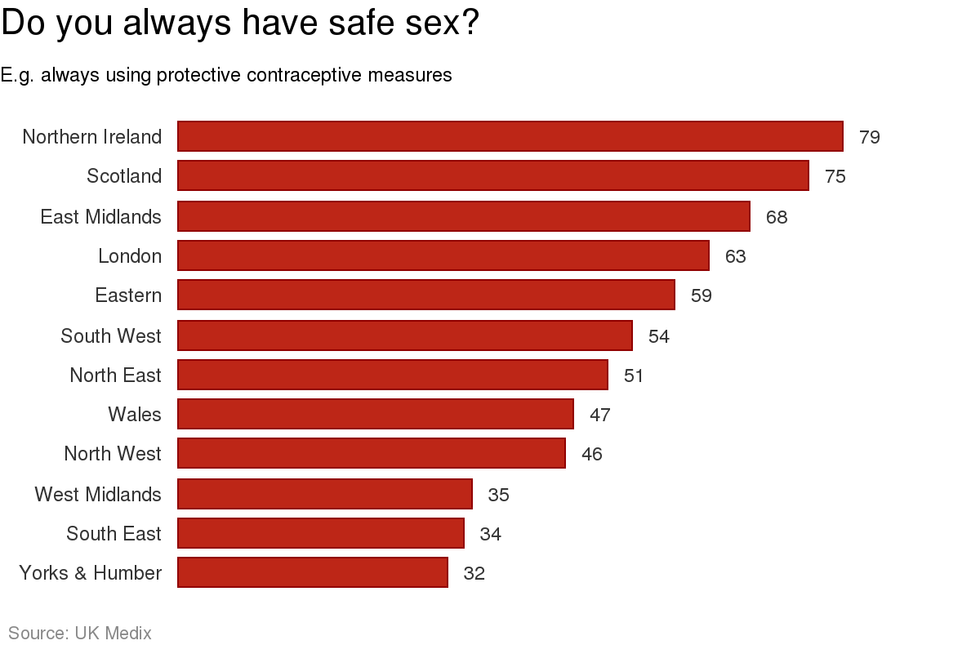 6. While people in the south east consider themselves the 'kinkiest'...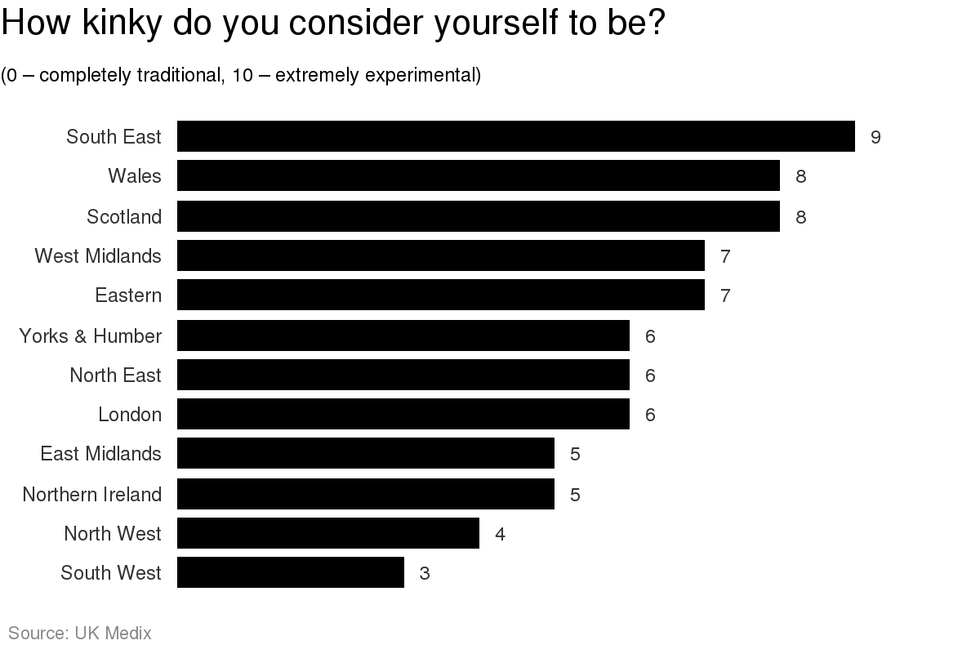 7. ...they love spooning.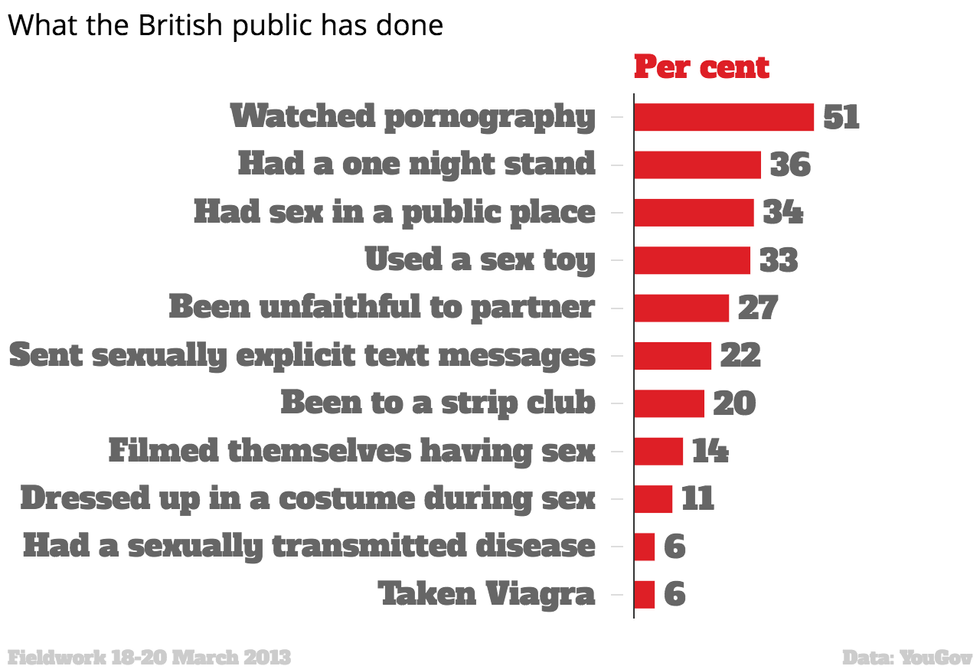 8. Right wing people are more likely to say they are satisfied with their sex lives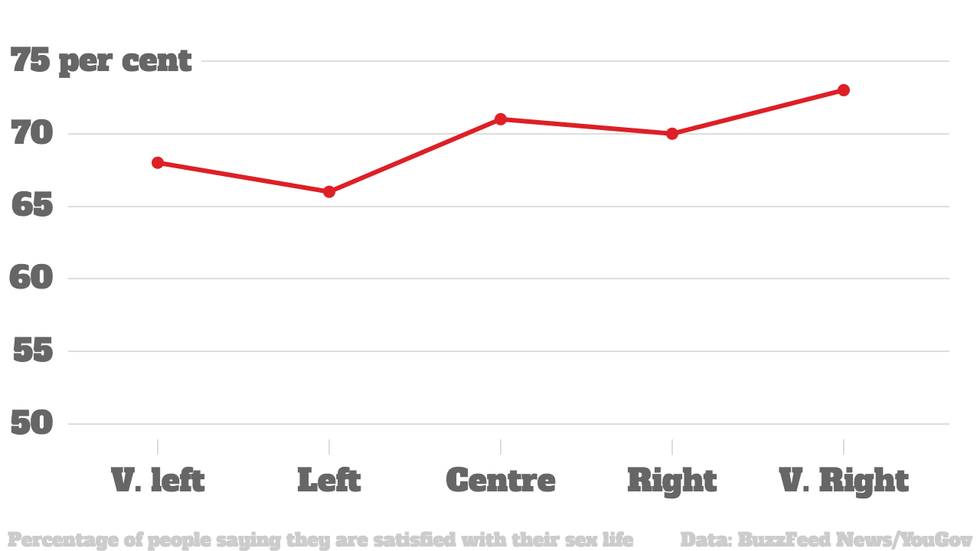 9. And lastly, if you were in any doubt, exercise helps your sex life.