Apparently, if you disagree with your country's government, you should just shut up and deal with it.
At least it appears that's what some Trump supporters think, relentlessly tweeting anyone that criticises him to say "he's your President".
Even it appears, if he's literally not your President.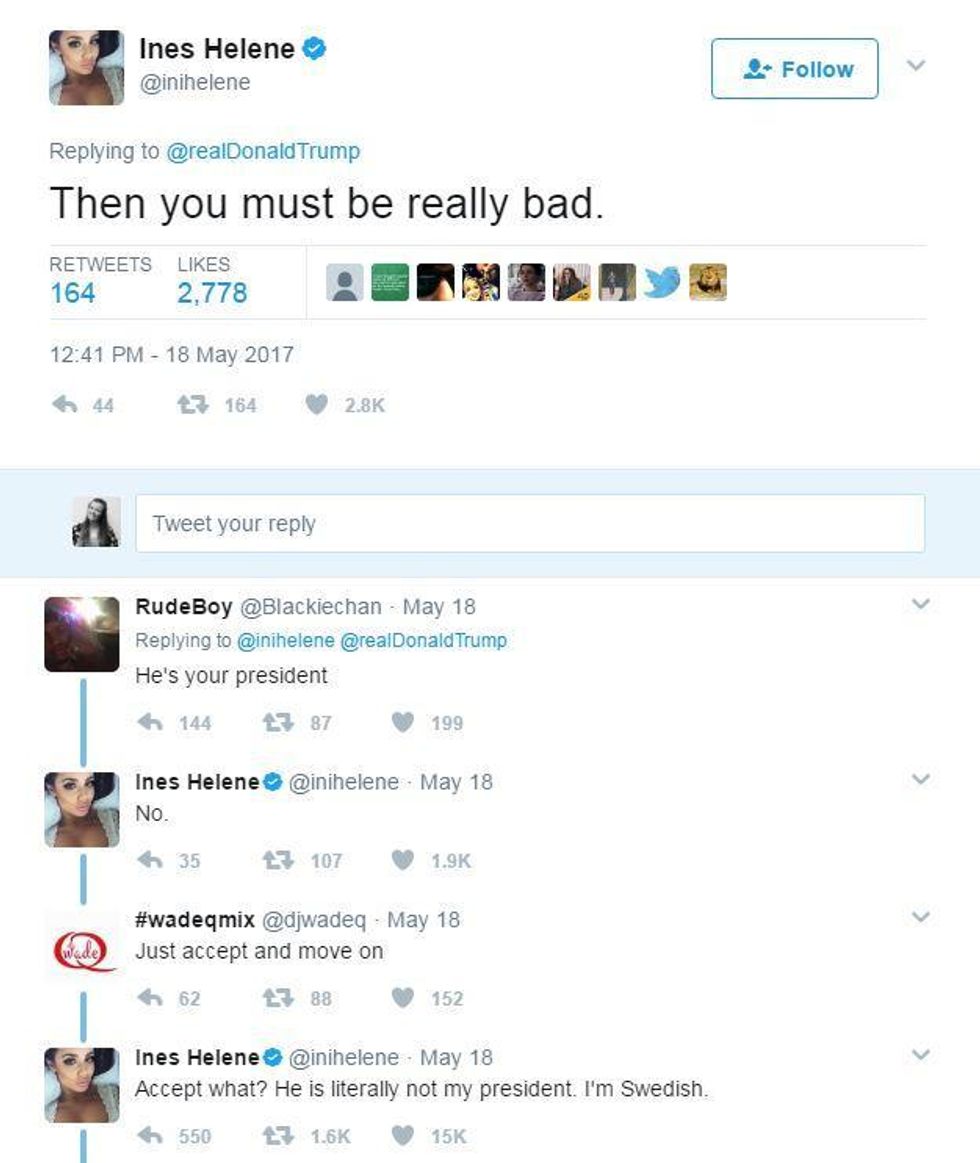 Picture: Twitter
Ines Helene replied to a (now deleted and reposted) tweet from Trump, criticising Obama and Clinton.
Then another Twitter user tried to mansplain "he's your President" to her, and another told her to "just accept and move on".
Except, er, there's nothing to accept, Ines is Swedish.
People very much enjoyed her reaction.
Speaking to BuzzfeedInes said that she'd built up a healthy Twitter following of 100,000 followers and decided to use her platform for good, tweeting mostly about politics.
More: What happened when a Donald Trump supporter 'told journalist to get out of their country' - in front of Trump