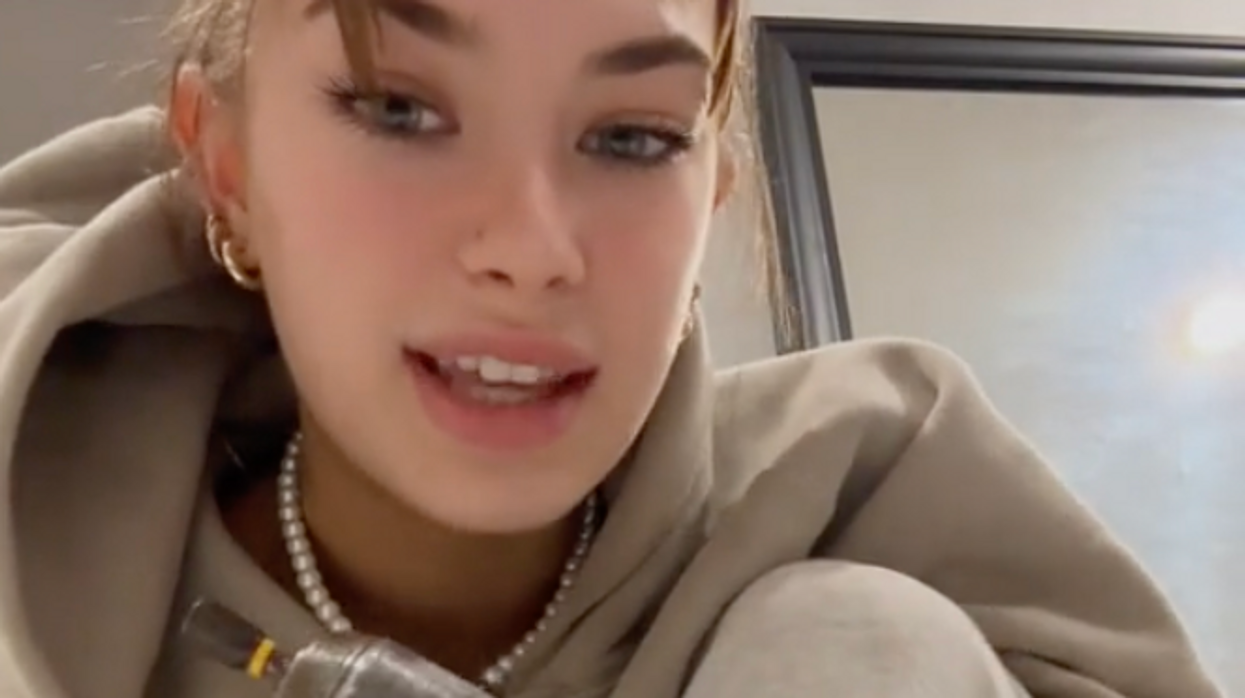 @lexxxratcliffe/TikTok
A woman was bombarded with sexist comments on TikTok after asking followers a simple DIY question.
The Australian TikToker Lex (@lexxxratcliffe) asked: "Do you know what this is? Because I thought this was a goddamn drill."
She added: "It just doesn't work."
While some fellow TikTokers kindly helped her out, others were quick to flood the comments section with sexist remarks.
"Oml, please someone get this girl a man. I'd hate to see what she does behind a wheel," one misogynistic comment read which racked up 60,000 likes, while another account named after their love for Andrew Tate mocked: "Independent strong woman."
"I offer myself as a boyfriend and teacher," a third added.
It comes after another woman was slammed for decorating her boyfriend's apartment , in what she thought was a lovely gesture.
TikTok user Emma Ganzarain (@emmaganzarain) innocently turned to the platform to showcase a series of before and after photos.
"All men need a woman in their life," she wrote, along with the hashtags 'transformation,' 'interior' and 'living room inspo'.
Despite her efforts, over 50,000 fellow TikTokers flocked to the clip with their brutal takes.
"His soul is no longer in that space," one wrote. "Stop trying to fix the men in your life and learn to love them for who they are and the way they want to decorate."
Another added: "Sis he has STYLE. the before was SOO cute and had so much character."
How to join the indy100's free WhatsApp channel
Sign up for our free Indy100 weekly newsletter
Have your say in our news democracy. Click the upvote icon at the top of the page to help raise this article through the indy100 rankings.