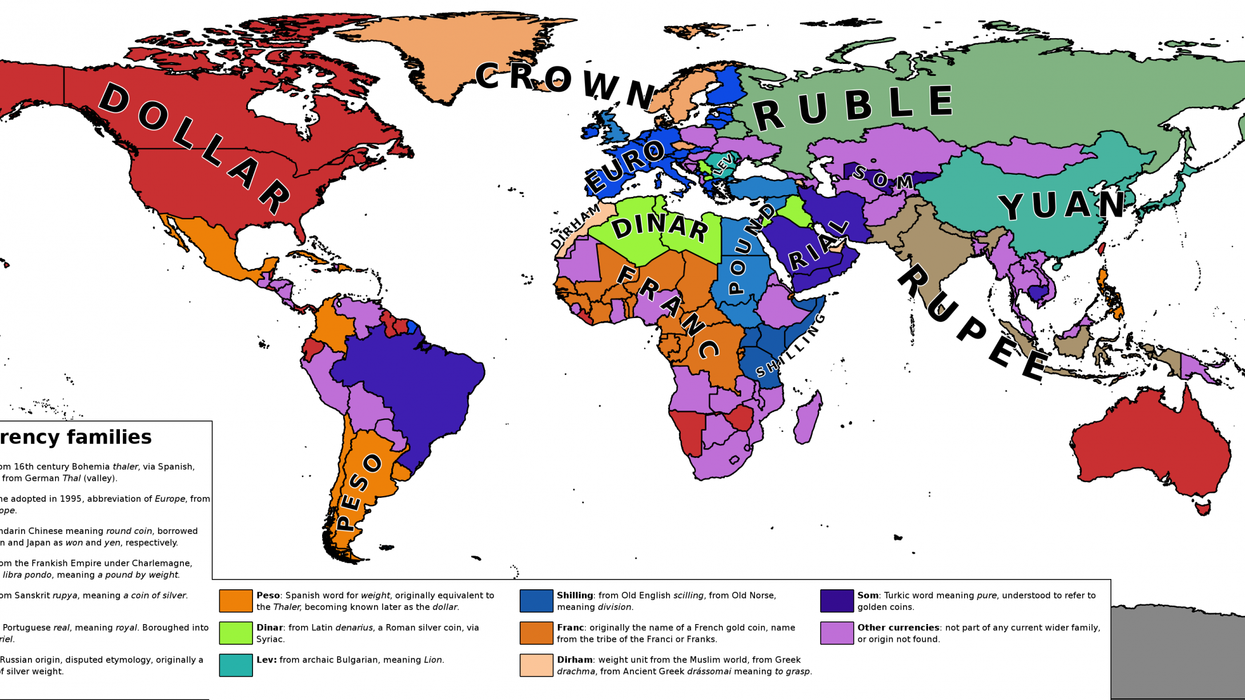 Currencies have been a sore point for the UK for a while.
We'd much rather not talk about it, given the fluctuating value of the pound over the past few years; rising and falling with Brexit talks and negotiations.
In 2016, the currency was one of the worst performing in the world, contrasting with a relatively solid year for the Euro.
The UK stands as one of the few countries on the continent that has yet to adopt the Euro as its currency.
If you need to consult a handy map for European currencies, look no further than this guide to the Eurozone.
However, Reddit has come through with a global map - although with a little more of a broad brush.
The map, made by a Reddit user and posted to a popular mapping subreddit, shows some of the currency families and shared names around the world:
The post also came with some notations and edits after commenters pointed out errors:
If you're curious as to how currencies get their name - most are named after Latin roots or after a specific weight.
Pound is obvious, Dinar comes from the Latin for denarius (a coin), whereas the Dollar comes from the Joachimsthal valley in the modern-day Czechia where silver was mined. The silver became known as Joachimsthaler, later shortened to Thaler, Daler and so on.
Krone/Krona comes from the Latin corona (meaning crown), while the Lira comes from the Latin libra (pound).
You can find out more here.