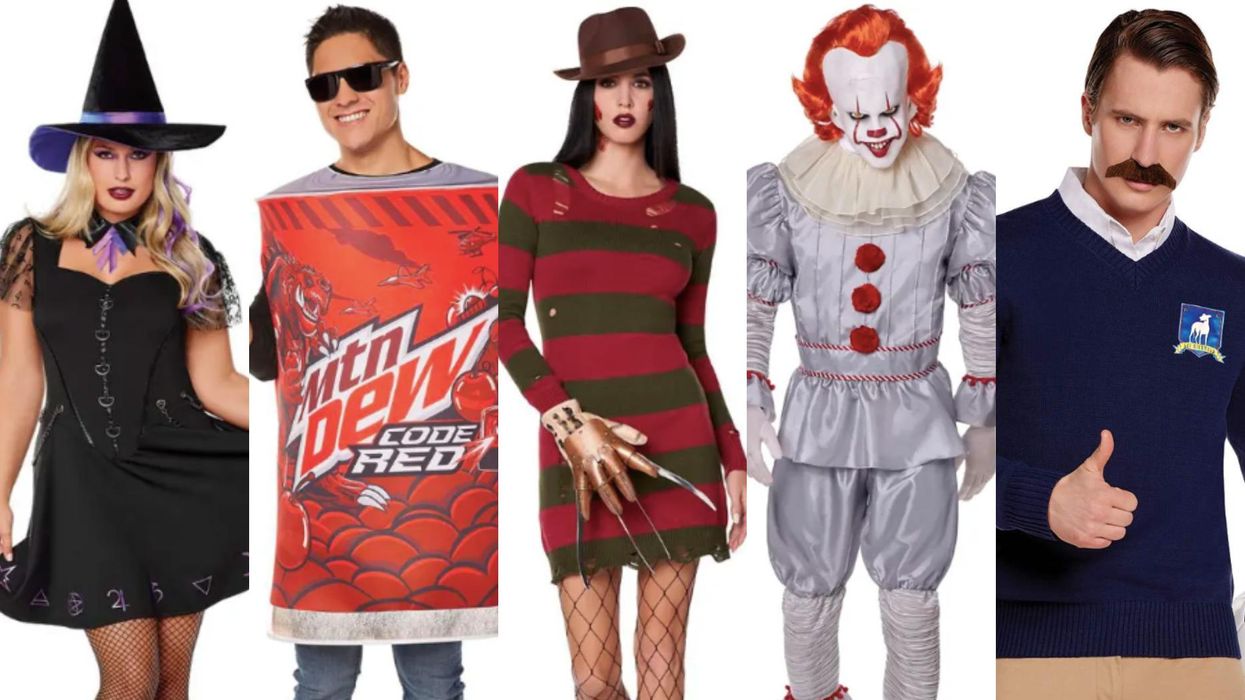 Spirit Halloween
Always ahead of the curve in the Halloween game, Spirit Halloween has already pinpointed this year's top trending costumes based on what's flying off the racks at their stores nationwide.
"This season's hottest looks range from cult classics to pop culture phenoms and everything in between, ensuring enthusiasts can create plenty of killer looks while staying on trend," the company announced in a recent statement, citing the following trends as ones to watch:
– Witches : Witchcraft is i n for 2022, especially Hocus Pocus costumes and decor, but don't sleep on the classic silhouettes!
– Streaming icons : Streaming services have become a staple for all home viewing, so keep an eye out for characters from your favorite shows (like some below) to take over this Halloween season.
– Clowning around : Clowns are classic, and they're back and scarier than ever for 2022.
– Group costumes : Forever a favorite of friends and families alike, the group costume is a way to celebrate a continued togetherness we missed over the past couple of pandemic Halloween seasons. Look for them to be more popular than ever and coordinate with your loved ones for an epic Halloween look.
Based on these trends, we found some Spirit favorites available online now. Keep reading to see which costume catches your fancy for Halloween 2022.
RELATED: We went to Spirit Halloween flagship opening over the summer; read all about it!