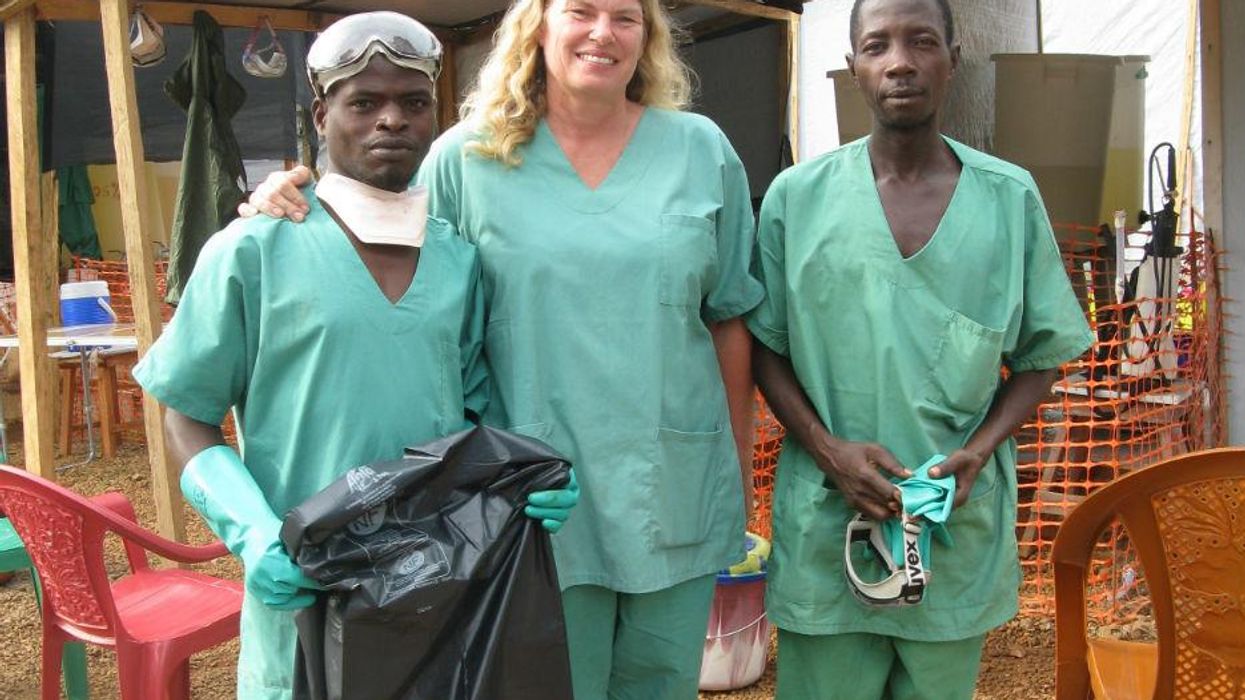 I wake up with a sore throat brought on from inhaling chlorine fumes.
Paranoia kicks in so I take my temperature for the 10th time that morning.
Arrive at the treatment centre and hear the inevitable news of many deaths inside.
Get dressed in protective clothing making sure not a millimetre of skin is showing.
Prepare to remove the bodies - we label the body bags before entering.
We started off double-bagging the bodies but now there are not enough to go around