Gender-neutral underwear company Play Out's awesome new campaign features breast cancer survivors in an effort to raise awareness of the disease and redefine how we perceive femininity.
The models, friends of the company founders, all had double mastectomies at a young age and chose not to undergo breast reconstruction.
The results are a series of beautiful portraits of women who are comfortable with their bodies.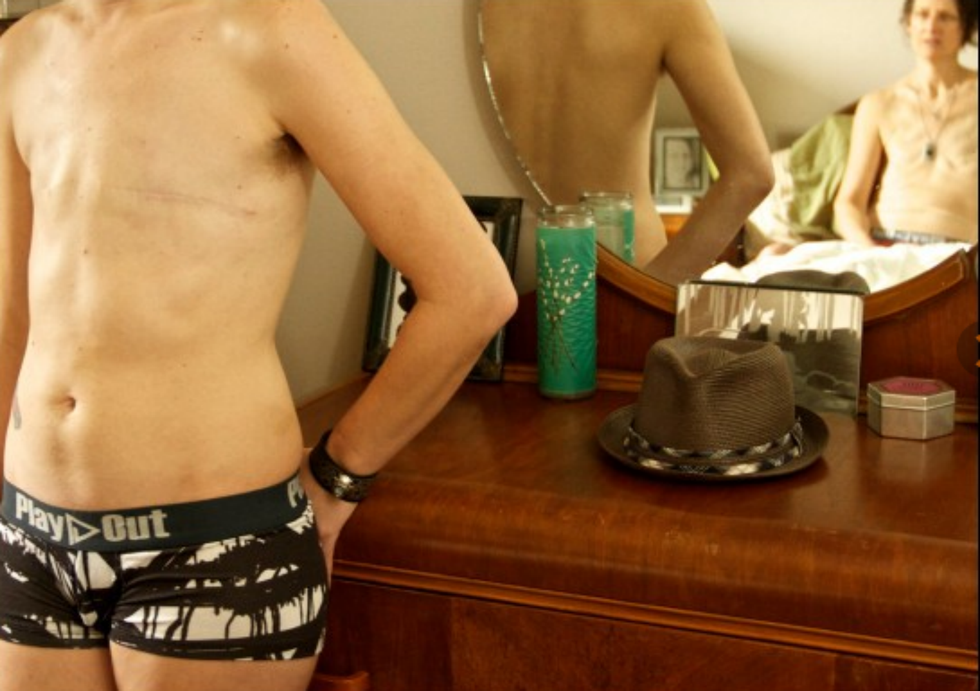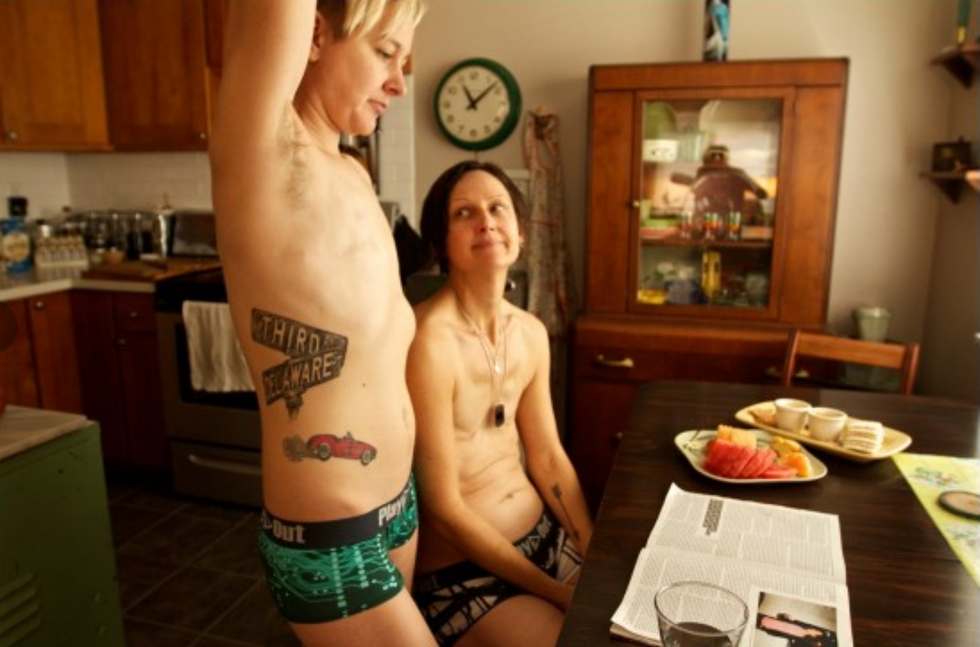 "We want to share their photographs, stories and experiences with you in the hopes that other breast cancer patients, especially in the LGBTQ community, will find role models, support and inspiration," Playout's website states.
One in eight women and 1 in 1,000 men will develop breast cancer over their lifetimes, and 58 per cent of women choose not to have breast resconstruction surgery, according to research from the Memorial Sloan Kettering Cancer Center.
The campaign was created with the help of FlatTopper Pride, a breast cancer support group for LGBTQ individuals who choose not to undergo breast reconstruction or wear breast forms, started by one of the models, Emily Jensen.
"Why do we feel that we need to promote the false impression that all women have breasts?" Jensen writes on the FlatTopper Pride website.
Wearing fake breasts would do nothing positive for me, physically or emotionally; I quail at the idea of presenting two body types, breasted public image and a flat private image. I hope that as time passes, fewer women will have to fight, like I did, to make medical choices which they know to be in their own best interest.
Abby Sugar, one of the co-founders of Play Out, told i100.co.uk that the company was trying to move away from the "pinkwashing" of breast cancer.
There are so many major companies that have jumped on the pink bandwagon mainly for profit at a specific time of year. We need to be talking about this year-round.
Credits: Emily Jensen and Jodi Jaecks, Photographed by Candace Doyal; Melly Testa Photographed by Nomi Ellenson; Styling/Hair/MU by Bronwyn Karle
More: [Social media campaign tries to make a point about feminism, fails spectacularly]4