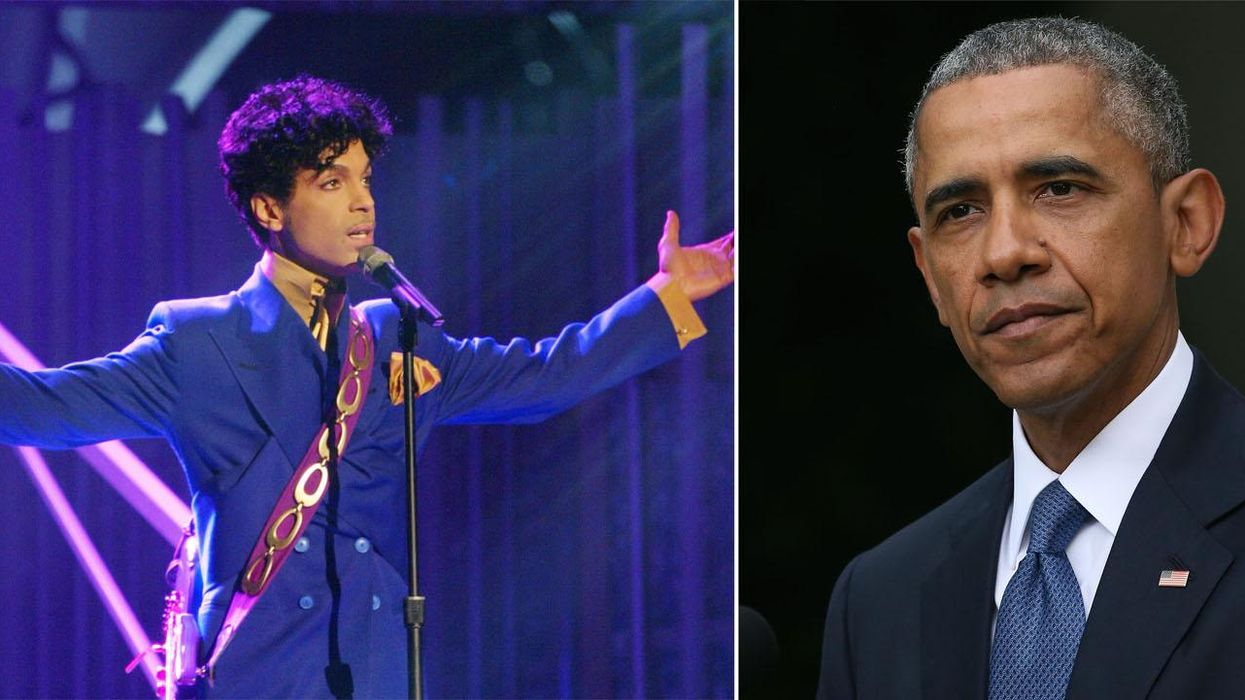 News broke on Thursday that legendary singer-songwriter Prince had died aged 57.
Tributes from musical peers swiftly followed - the Beach Boys' Brian Wilson wrote that Prince "could do it all: sing, play, arrange and produce", while Diane Warren tweeted:
U wanna learn what a great song is? Go listen to every f**ing song on Purple Rain*.
President Barack Obama wrote perhaps the most eloquent words on the death of the trailblazing musician, in a statement to the media:
Today, the world lost a creative icon. Michelle and I join millions of fans from around the world in mourning the sudden death of Prince. Few artists have influenced the sound and trajectory of popular music more distinctly, or touched quite so many people with their talent. As one of the most gifted and prolific musicians of our time, Prince did it all. Funk. R&B. Rock and roll. He was a virtuoso instrumentalist, a brilliant bandleader, and an electrifying performer.

'A strong spirit transcends rules,' Prince once said - and nobody's spirit was stronger, bolder, or more creative. Our thoughts and prayers are with his family, his band, and all who loved him.‎
Picture: JEFF HAYNES/AFP/Getty Images