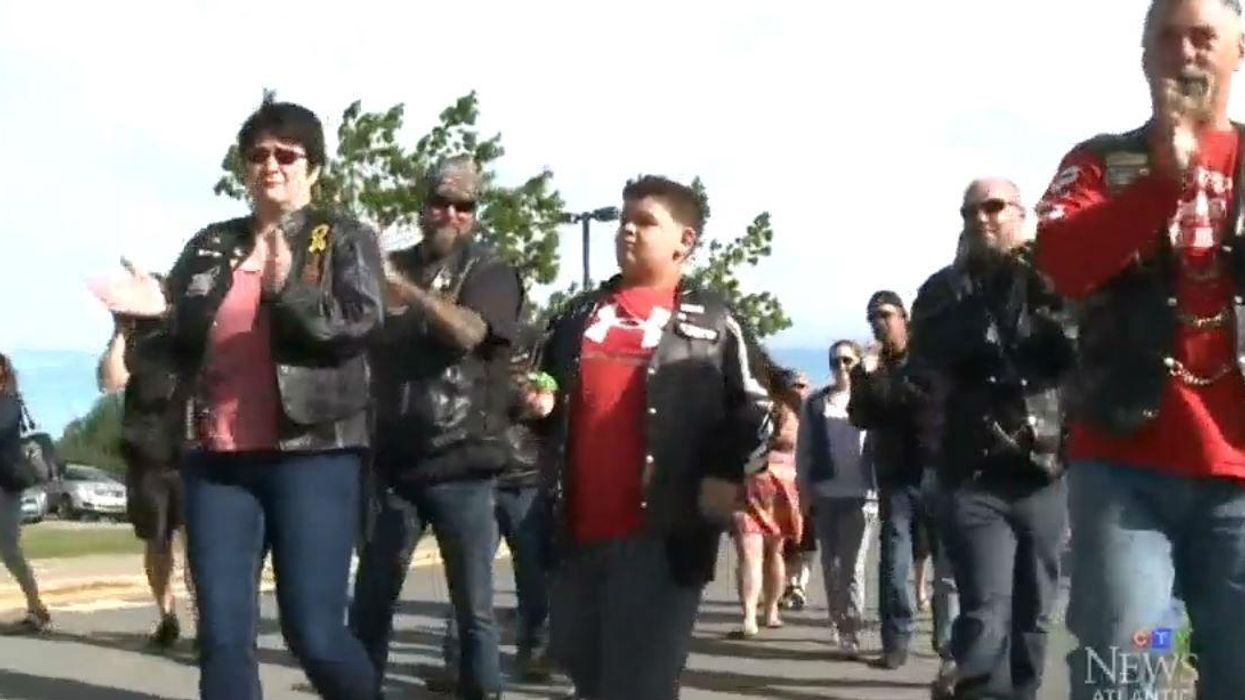 CTV News Atlantic/ screengrab
There's a group of bullies that are going to feel pretty stupid right now, after their target was escorted to school by dozens of Canadian bikers.
Xander Rose rode on the back of a motorbike to the entrance of Harbourside Elementary School in the city of Sydney in Nova Scotia, Zealand.
VIDEO: After a year of bullying 10 year old Xander Rose would like to forget. An escort to school he will always re… https://t.co/DkGa0VSB4J

— Kyle Moore (@Kyle Moore) 1498048811
The ten-year-old had been the target of bullies for a number of years, and allegedly endured racial abuse and threats to his life for being indigenous.
He said he found school "rough and hard", and that he had been bullied "all year".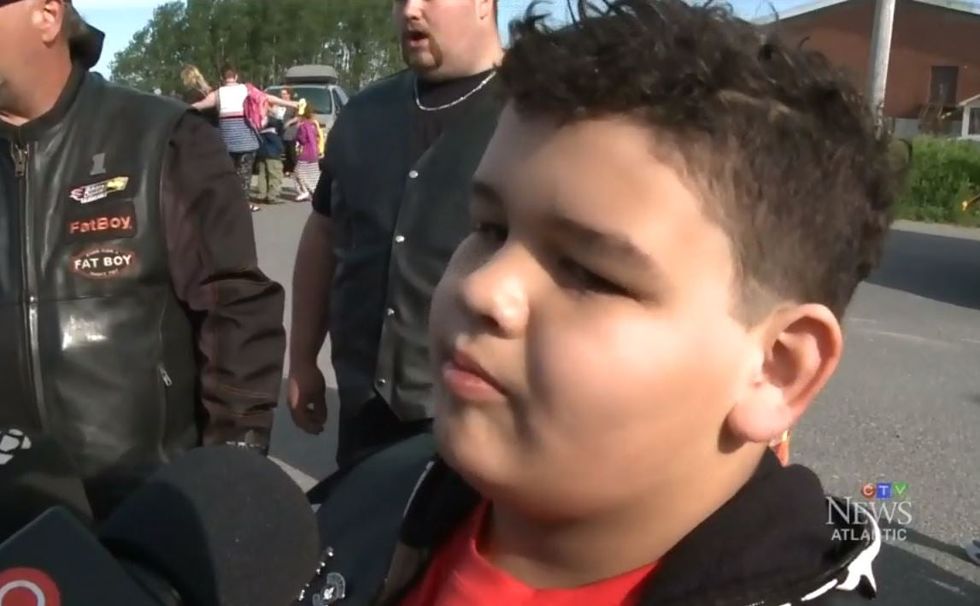 CTV News Atlantic
Three young people in his community had taken their own lives in six months, and Rose's mum, Katie Laybolt, was worried he may be next. She told News Atlantic:
I didn't want my child's name to be another one on that list. That's where it felt like it was going. We were watching him withdraw. He didn't want to come to school; he didn't want to come out of his bedroom most days.
The bikers heard about Rose's struggles from the children's advocacy group Defenders of Children, who were approached by his mum. Since Rose loves bikes, his mum figured this was the best way to reach out to him.
Dozens of bikers are lined up to take 10 year old Xander Rose to school. A show of support against bullying https://t.co/O8W5IZc9dJ

— Kyle Moore (@Kyle Moore) 1498042126
Biker Mike Basso said:
His family has grown - I wouldn't even say tenfold – I'd say what? A thousandfold? My brother's in BC and they're talking about it out there.

The message is getting out. Finally.  
Laybolt has accused the school of not doing enough to help her son, but a spokesperson for the school disagrees.
School board chair Darren Googoo said:
I think that we're going to need to really carefully monitor how we provide services to all students. I think that's going to be a challenge moving forward.
Rose and his mum will be volunteering at a bike rally in the area.
HT CTV News Atlantic