Eivind Hansen
It should never be illegal to be who you are.
Yet lesbian, gay, bisexual and trans people continue to face high levels of violence and discrimination across the world.
72 countries criminalise male homosexuality, with 45 also criminalising female homosexuality.
In the Commonwealth, 36 of its 53 countries maintain laws that make same-sex intimacy between men a crime and, in 16 of them, it is also punishable offence between women. In the majority of criminalising countries, homophobic laws are a legacy of British colonisation.
Although the number of countries that criminalise LGBT+ people is slowly decreasing, with Belize and the Seychelles decriminalising in the last couple of years, deep stigmatisation persists.
A new series of photographs captures the faces of the LGBT+ rights movement in the Commonwealth.
The photos, taken by photographer Eivind Hansen, were commissioned by UK-based LGBT+ rights charity Kaleidoscope Trust.
East London-based photographer Hansen said:
I've always wanted my work to represent a positive change in the world. Photographing people within the LGBT+ spectrum has become something that's very important to me.

I hope the photos can create more visibility around LGBT+ people and their struggle for equality in the countries they come from.
Queer Commonwealth: Faces of the LGBT+ Movement captures 33 members of the Commonwealth Equality Network (TCEN), which in 2017 became the first LGBT+ network to receive Commonwealth accreditation.
Paul Dillane, executive director of Kaleidoscope Trust, said:
As a founding member and Secretariat of The Commonwealth Equality Network, Kaleidoscope Trust strongly believes in joint advocacy.

With 36 out of 53 Commonwealth nations criminalising homosexuality, the fight for global LGBT+ rights continues.

These photos celebrate the vibrancy, positivity and diversity of LGBT+ activists from across the Commonwealth.
Making its debut in central London this week to coincide with the Commonwealth Heads of Government Meeting (CHOGM), the exhibition features subjects from Belize and Tonga, Namibia and Sri Lanka, Cyprus and Malaysia and beyond.
At CHOGM, leaders of Commonwealth governments, including Theresa May, Cyril Ramaphosa and Justin Trudeau, will meet in London to decide collective policies and agree joint work. The advocates featured in these images stand ready to ensure the concerns and the rights of the Commonwealth's LGBT+ people are heard and represented.
DONNYA PIGGOTT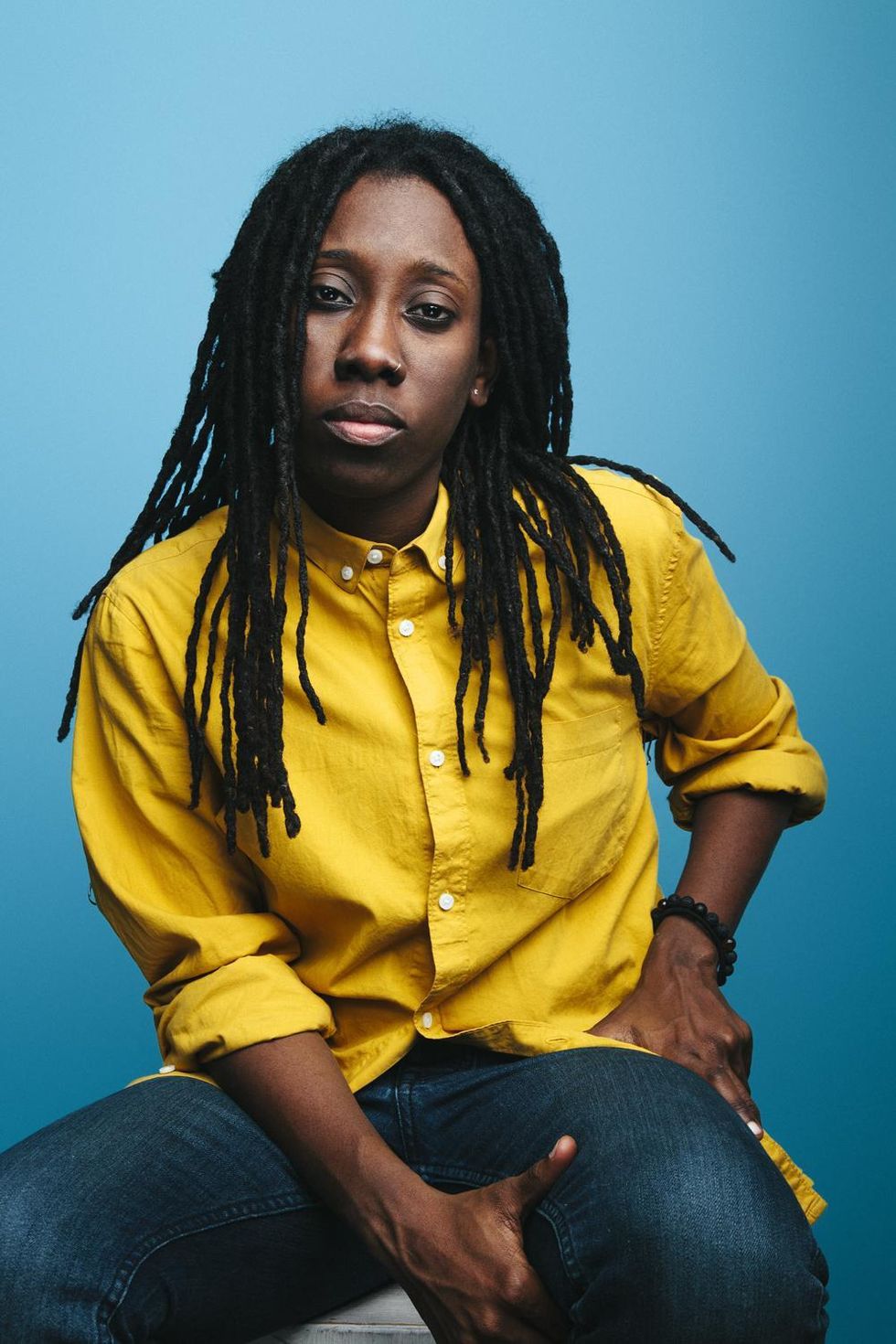 Eivind Hansen
Donnya Piggott is an LGBT+ activist from Barbados, where homosexuality carries a potential penalty of life imprisonment. Donnya founded Barbados Gays and Lesbians Against Discrimination (B-GLAD) in 2012. B-GLAD focuses on public education and advocacy, working on behalf of the community to increase public understanding of the needs of LGBT+ Barbadians.
In order to create real change we have to work with the public at large. Whether it's going to churches and having those difficult conversations with people of different faiths, or reaching out to people who engage in behaviours that harm the queer community.
QASIM IQBAL
Eivind Hansen
Qasim Iqbal is an LGBT+ and HIV activist based in Pakistan. In Pakistan homosexuality is illegal, though the sodomy ban is rarely enforced. In 2011, Qasim launched Naz Male Health Alliance (NMHA), the first and only LGBT+ community-based organisation in Pakistan, which provides support for improving the sexual health, welfare and human rights of LGBT+ people. Seven years later, he remains the only openly gay and HIV positive activist in Pakistan.
As a young boy I was bullied. I learned to be strong, but to this day I see many of my childhood friends who struggle with maintaining a stable self esteem because of the bullying they faced. 

Seeing their struggle made me realise that I had to stand up for justice and for humanity in a country where even the government is a bully.
ZELECA JULIEN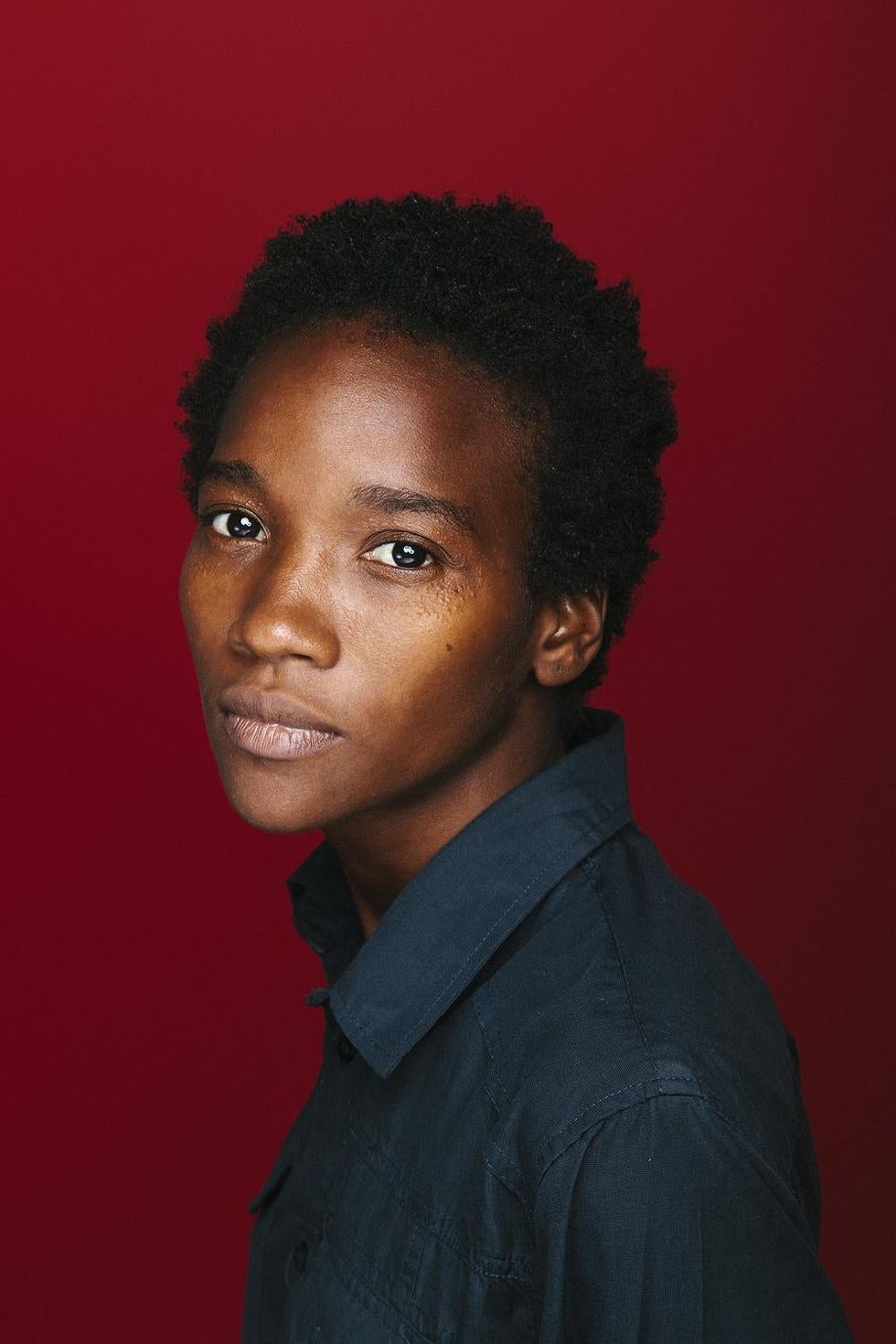 Eivind Hansen
Zeleca Julien is the co-director of I Am One, a community-based organisation in Trinidad and Tobago that addresses the needs of gender and sexual minorities. Trinidad and Tobago's high court recently ruled that the country's ban on gay sex was unconstitutional, which is expected to come into effect later this year. I Am One organise The King Show, the first pageant in the Caribbean that showcases stud culture and trans masculinity.
In Trinidad we are a mix of different cultures, races and religions that continue to be affected by white supremacy.

But it's also our strength because to be Trinidadian is to be different. It teaches you to push against injustice in creative and practical ways.
ROSANNA FLAMER-CALDERA
Eivind Hansen
Rosanna Flamer-Caldera is an LGBT+ activist from Sri Lanka, a country that criminalises male and female homosexuality. In 2004, she founded EQUAL GROUND, a non-profit organisation that advocates for political and social rights for LGBT+ Sri Lankans. Rosanna lived in San Francisco for 15 years across the 1970s and 1980s. She marched alongside Harvey Milk, America's first openly gay politician, in the city's Pride protests before his assassination in 1978.
I keep doing what I do because the Sri Lankan Government just doesn't get it! Once they see how useful it will be to embraced diversity and accept all persons as equal, only then will they see that there is so much more potential for our country to become a beacon of hope and prosperity in our region.
JOLEEN MATAELE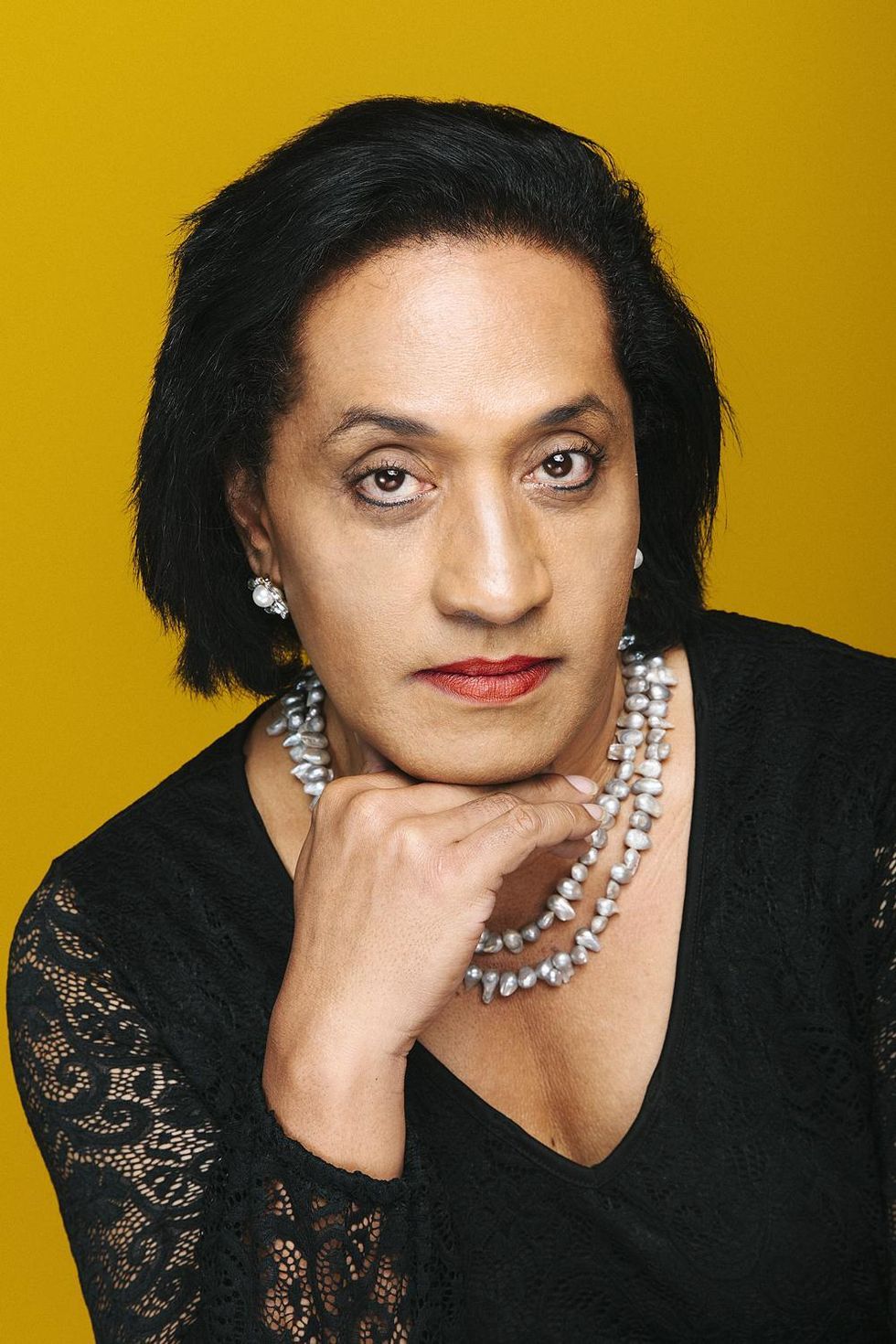 Eivind Hansen
Joleen Mataele is an LGBT+ activist from Tonga, where homosexuality currently carries a potential prison sentence of up to ten years. In 1993, she founded the Miss Galaxy Queen Pageant, an annual event to celebrate the diversity and creativity of Tonga's queer community. She is currently executive director of The Pacific Sexual and Gender Diversity Network, a trans-fronted advocacy group that she co-founded in 2007, which represents the interests of LGBT+ people in the Pacific region.
I will fight until the day I die for LGBT+ rights, especially for the trans community. We should all have love in our hearts, not just love on a personal level, or for the people you are with, but for everyone.
JIDE MACAULAY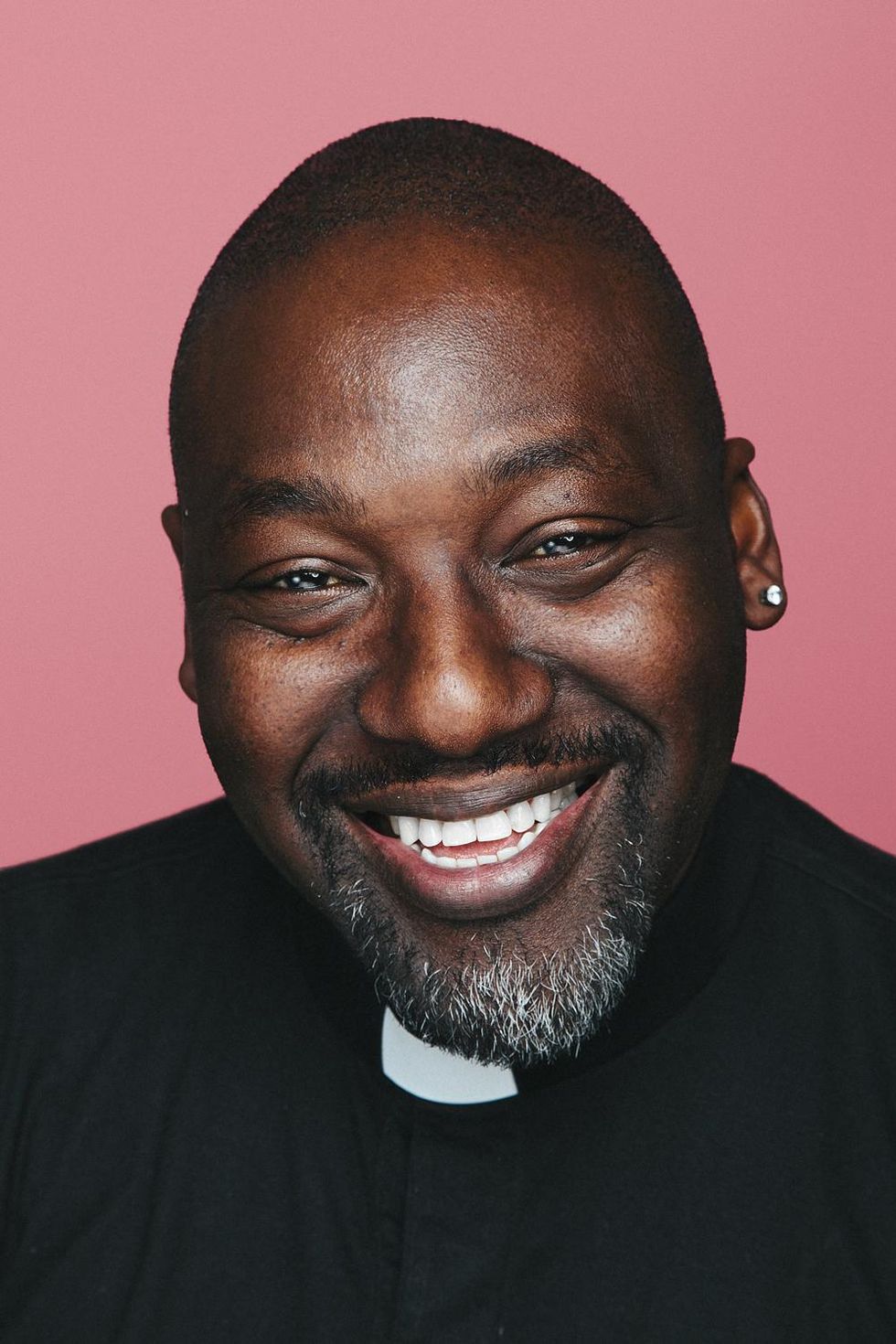 Eivind Hansen
Jide Macaulay is an LGBT+ activist and minister based between Nigeria and Britain. In 2006 Jide founded House Of Rainbow, an international non-profit that encourages dialogue between religious and LGBT+ communities.
I believe in the collective power of the people for change towards fairness. My motivation is based on the fact that we live in times where all people, regardless of sexuality, sexual orientation and gender identity, race or religion, should be able to live their lives in peace with security and assurance of legal protection. I want to see a shift in how society sees LGBT+ people.
GABI CALLEJA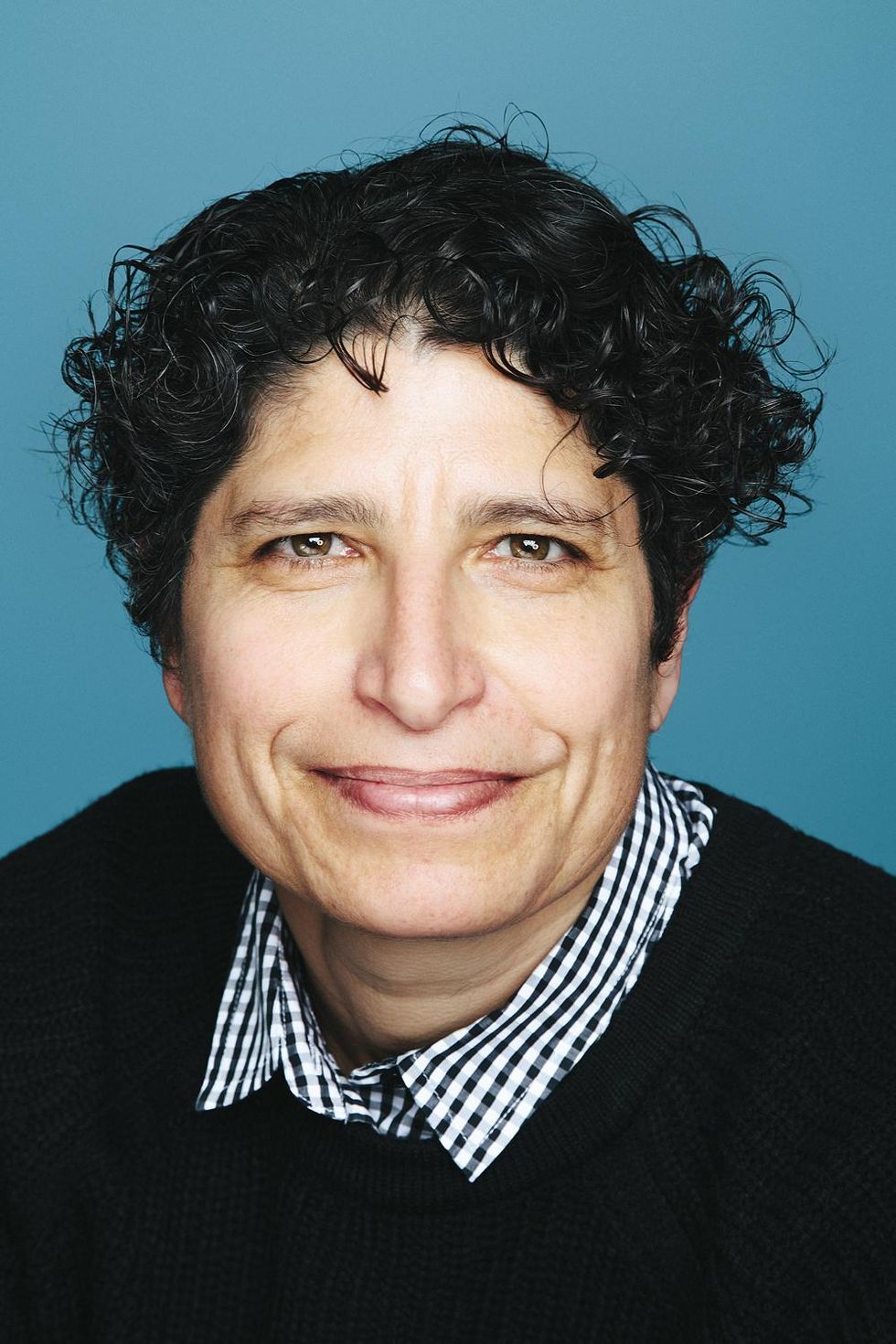 Eivind Hansen
Gabi Calleja is a LGBT+ rights activist in Malta. She has worked at the Malta Gay Rights Movement since 2010. Malta has come a long way in terms of LGBT+ rights in recent years. As one of the most progressive pro-LGBT+ nations in Europe, Malta became the first country in the world to ban gay "conversion therapy" in 2016.
I want a world that treats people with dignity and respect and that celebrates diversity. LGBT+ people are not a threat, sin, perversion or disease. How they identify or present themselves to the world should not result in violence and hate. Who and how they love should not be punished or criminalised.
PANG KHEE TEIK
Eivind Hansen
Pang Khee Teik is an LGBT+ activist based in Malaysia. Pang is a co-founder of Seksualiti Merdeka, an annual sexuality rights festival held in Kuala Lumpur. In Malaysia, homosexuality is illegal, carrying a potential 20-year prison sentence.
After I found my voice, I also found support from friends who gave me opportunities to share my stories on their platforms. The country has no space for stories like ours but it didn't stop us from creating it ourselves. This subversive space making for stories really inspired me.
COSTA GAVRIELIDES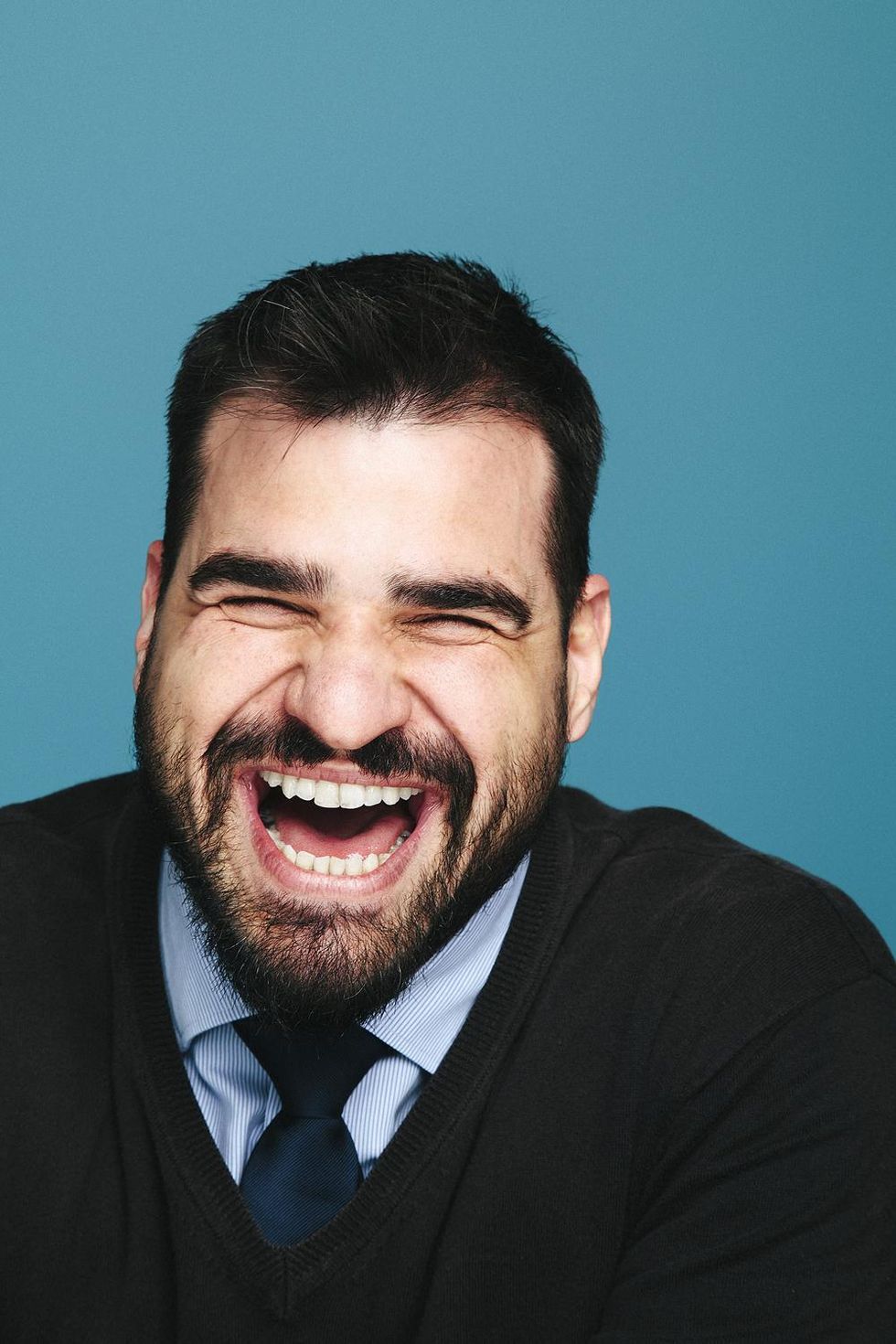 Eivind Hansen
Costa Gavrielides is the former president of Accept LGBT Cyprus, the only registered LGBTI organisation in the Republic of Cyprus, which was formed in 2011. Cyprus decriminalised homosexuality in 1998, with the area not controlled by the Republic being the last area in Europe to do so only in 2015.
All activists are optimists. You can't be an activist if you never feel like anything will change. I have seen change happening. With patience and perseverance, LGBT+ people0 will change the world.
MELUSI SIMELANE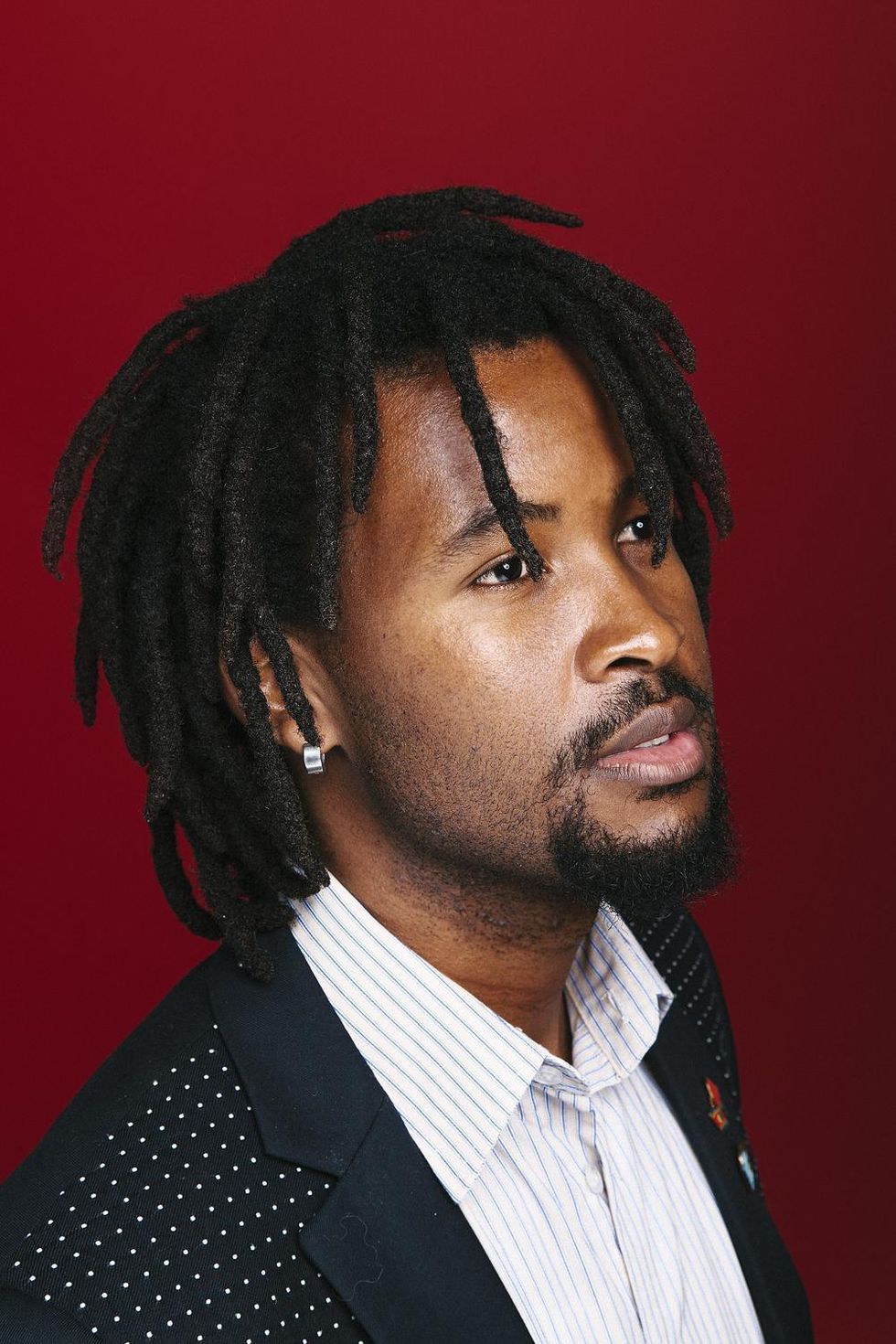 Eivind Hansen
Melusi Simelane is an LGBT+ activist in Swaziland. He works as a communications manager at The Rock of Hope Swaziland, one of the country's only LGBT+ organisations. Swaziland is one of the world's few remaining absolute monarch nations, with the King retaining control over Swazi laws and customs. Melusi is currently co-ordinating the country's first ever Pride event.
In Swaziland, there is nothing that speaks to our existence or problems. Although there is a policy that says they will not arrest gay men, a sodomy ban still exists. That's like saying: "I have a gun, but I'm not going to shoot you.
Queer Commonwealth: Faces of the LGBT+ Movement is open to the public at Pinsent Masons, 30 Crown Pl, London, EC2A 4ES, from April 17-20.