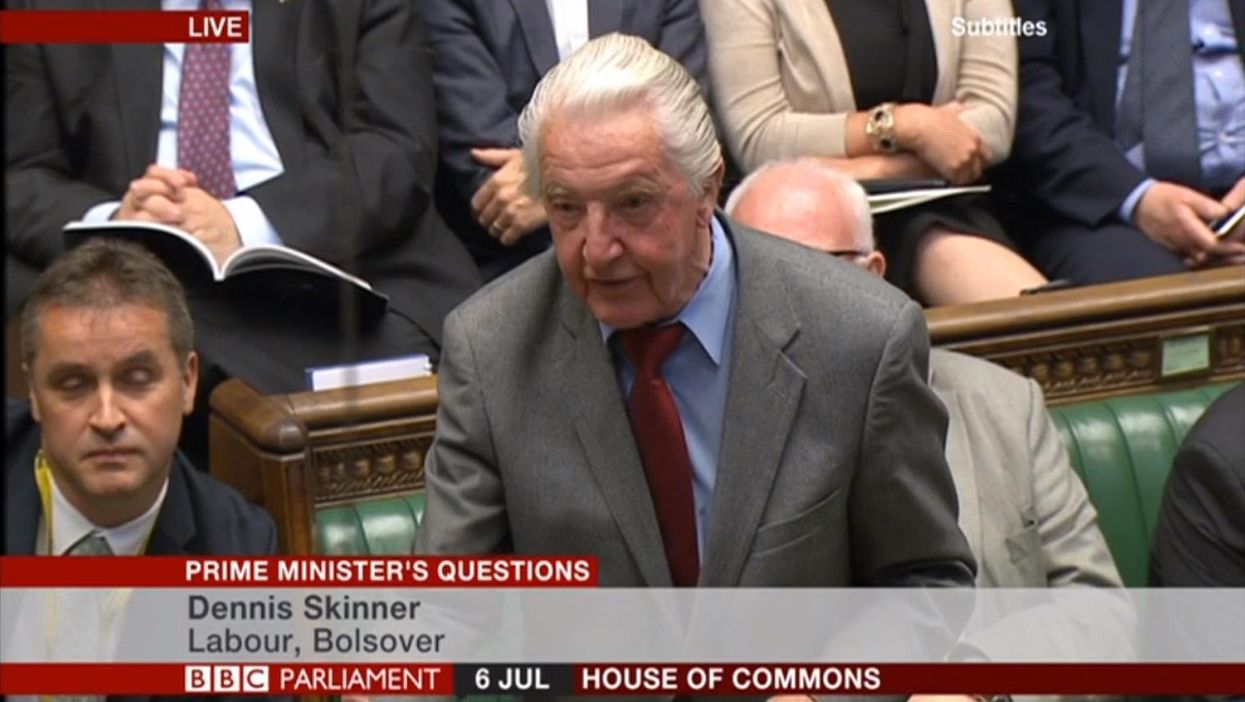 Dennis Skinner, MP for Bolsover, has called the prime minister David Cameron 'Dodgy Dave' in the House of Commons. Again.
The veteran Labour MP was kicked out of the House of Commons earlier in the year for the epithet, but survived this punishment this time round in today's Prime Minister's Questions.
He rose to talk about hospital funding in his constituency:
Is the prime minister aware that two miles north of Shirebrook, already mentioned today, is a town called Bolsover, and they heard at the same time they were seeing the notices on the bus, saying £350 million for the NHS, at that time they decided, this Government, with the help of the local people, to close the hospital at Bolsover?

We need the beds, I'm sure he understands that. When the hospital is closed it's gone forever. I want him here today to use a little bit of that money, not very much, to save the Bolsover hospital, save the beds, save the jobs.

And the press might have a headline saying: The prime minister, Dodgy Dave, assists The Beast to save the Bolsover hospital. What a temptation! Save it!
Speaker Jon Bercow decided to let the nickname "Dodgy Dave" go this time, despite crows from backbenches.
The prime minister said he did not have the relevant information about the hospital but that he would look "very carefully at the exact situation of the Bolsover hospital" and write to him.
Headline writers are standing by.
Watch the full video, below: