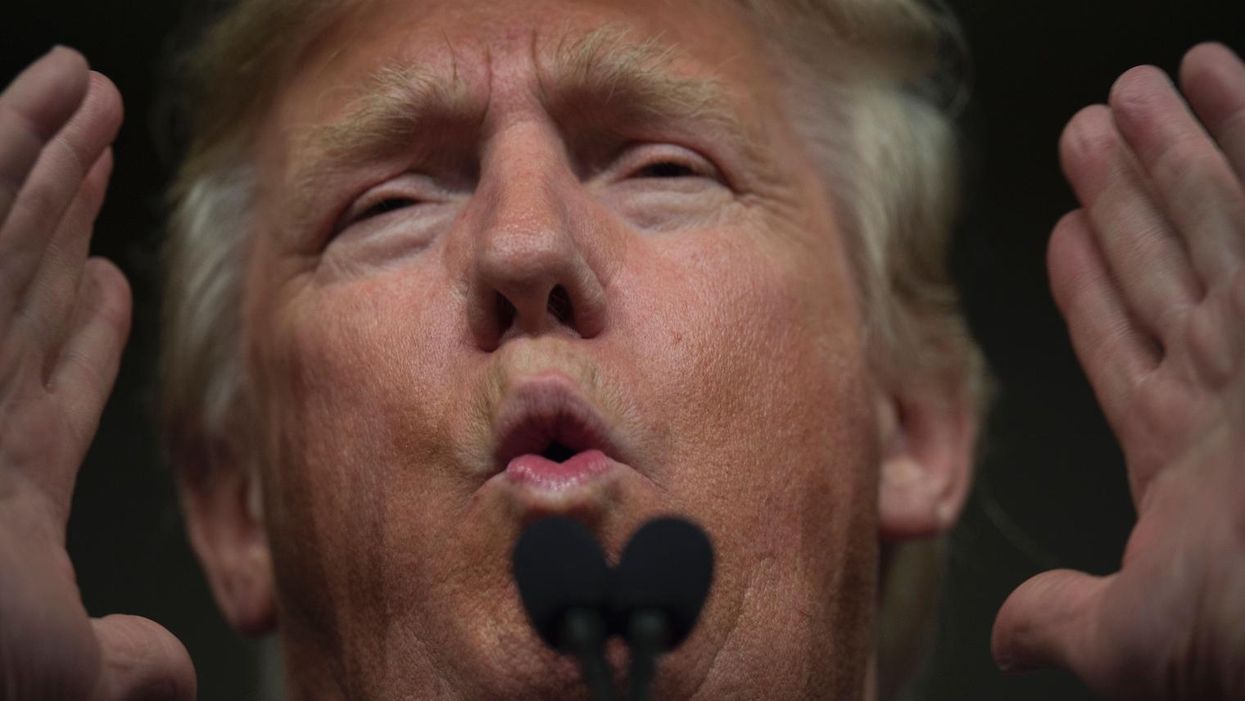 Following Apple's refusal to comply with a court order to unlock an iPhone for the FBI, Republican presidential candidate Donald Trump has called for a boycott of all Apple products.
The GOP frontrunner in the 2016 race took issue with the tech giant, deeming it an issue of national security that they unlock the iPhone 5c belonging to San Bernardino shooter Syed Farook.
Trump said at a campaign event in Pawleys Island, South Carolina (from 0:47 onwards):
Boycott Apple until such time as they give that information, it just occurred to me.
Which is a little hypocritical, bearing in mind Trump's recent tweets have been coming from an iPhone, which is, er, made by Apple.
Trump has since tweeted to clarify that he does own an iPhone, as well as a Samsung and will from now on only be using the latter to communicate.
We'll be keeping an eye on your tweets Mr Trump.