PHOTO BY JOE MAHONEY/GETTY IMAGES
President Donald Trump has had a tough 100 days (if you can call it that).
In between his many golfing trips and visits to his Mar-a-Lago resort in Florida, the controversial president has had many things to deal with; including the resignation of his security advisor, Michael Flynn, just weeks into his role after it came to light that he may have been meeting with Russian intelligence without the president's knowledge.
He was forced to postpone the repealing of Obamacare following opposition from congress - including outrage from many of his own party.
And his first military act, to bomb Syria, was met with intense disapproval from what many consider to be his loyal fan base.
It's been hard.
In light of that, here are a few photographs that represent his presidency thus far, and we've thrown in a few photographs of other world leaders for comparison:
1. Hand shakes
Let's take Angela Merkel as a case-in-point.
President Donald Trump: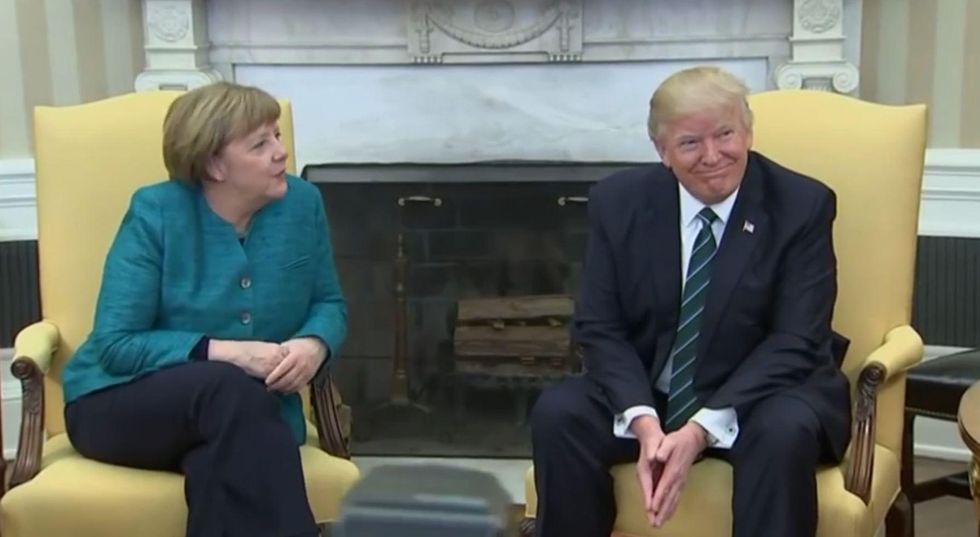 Picture: Angela Merkel and Donald Trump during a conference at the White House
According to Press Secretary Sean Spicer, the President hadn't "heard" Merkel's request for a handshake. Right.
Former US President Barack Obama: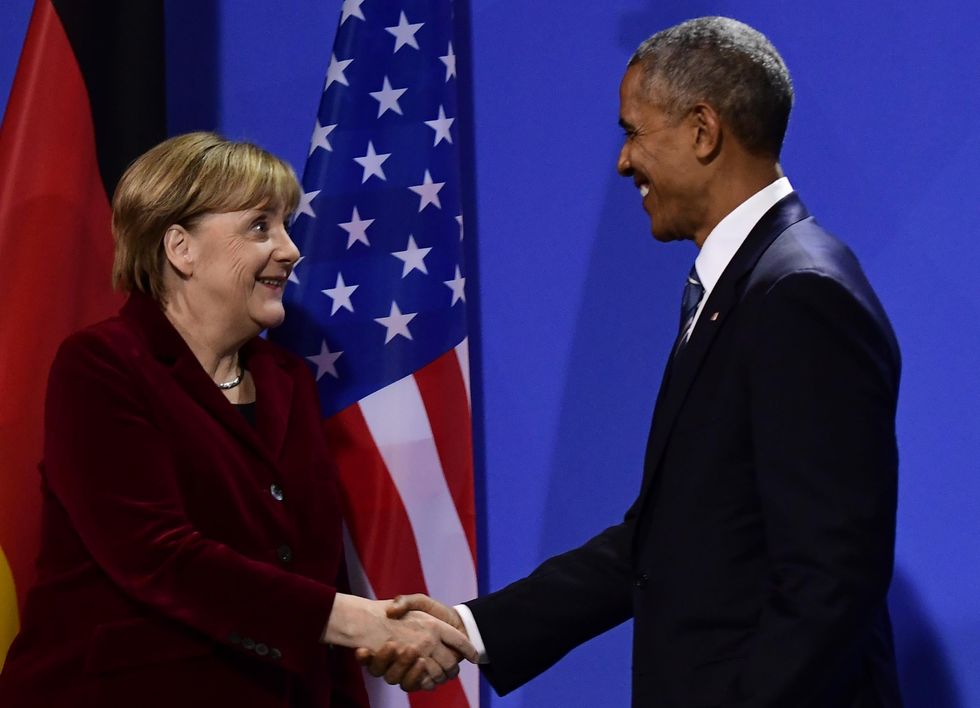 Picture: Barack Obama and German Chancellor Angela Merkel shake hands after addressing a press conference after their meeting at the chancellery in Berlin on November 17, 2016/
Canadian President Justin Trudeau: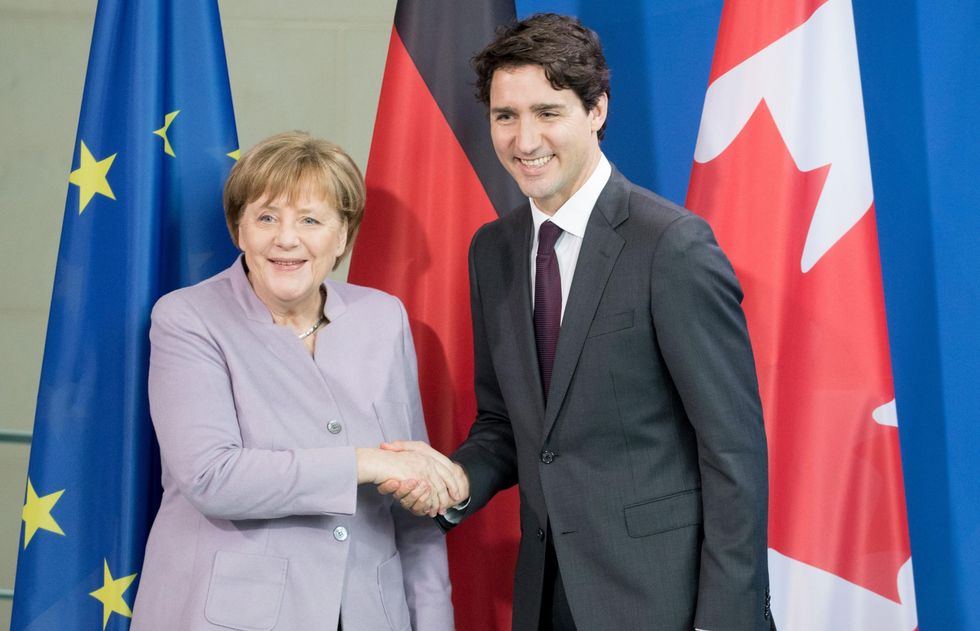 Picture: Canadian prime minister Justin Trudeau and German Chancellor Angela Merkel shake hands after a joint press conference on February 17, 2017 in Berlin/
Swedish Prime Minister Stefan Lofven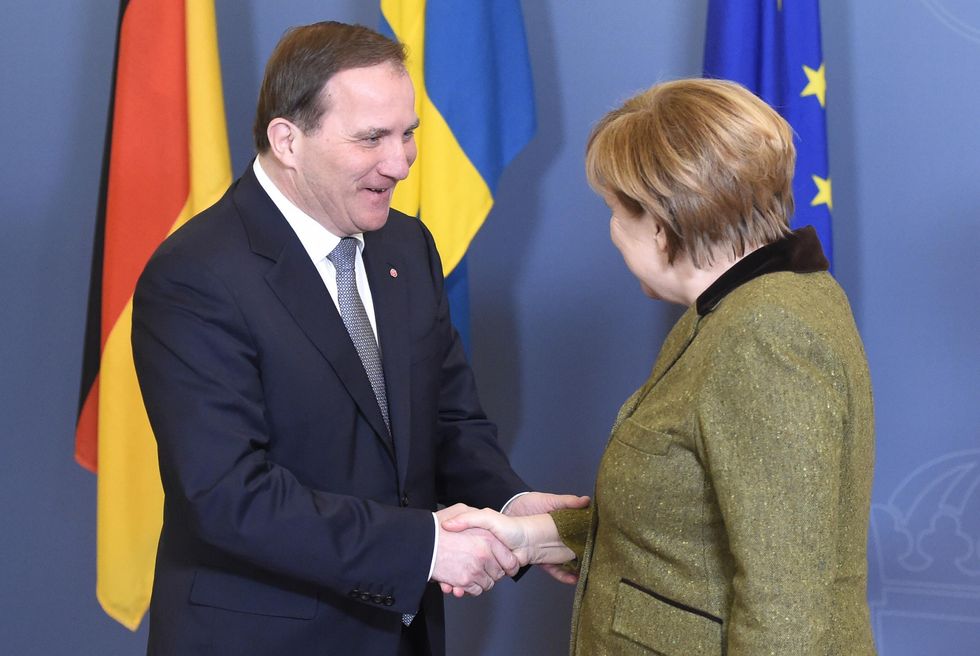 Picture: German Chancellor Angela Merkel and Sweden's Prime Minister Stefan Lofven shake hands during a meeting in Stockholm, on January 31, 2017/
Not so hard.
2. Consideration of your partner:
Donald Trump: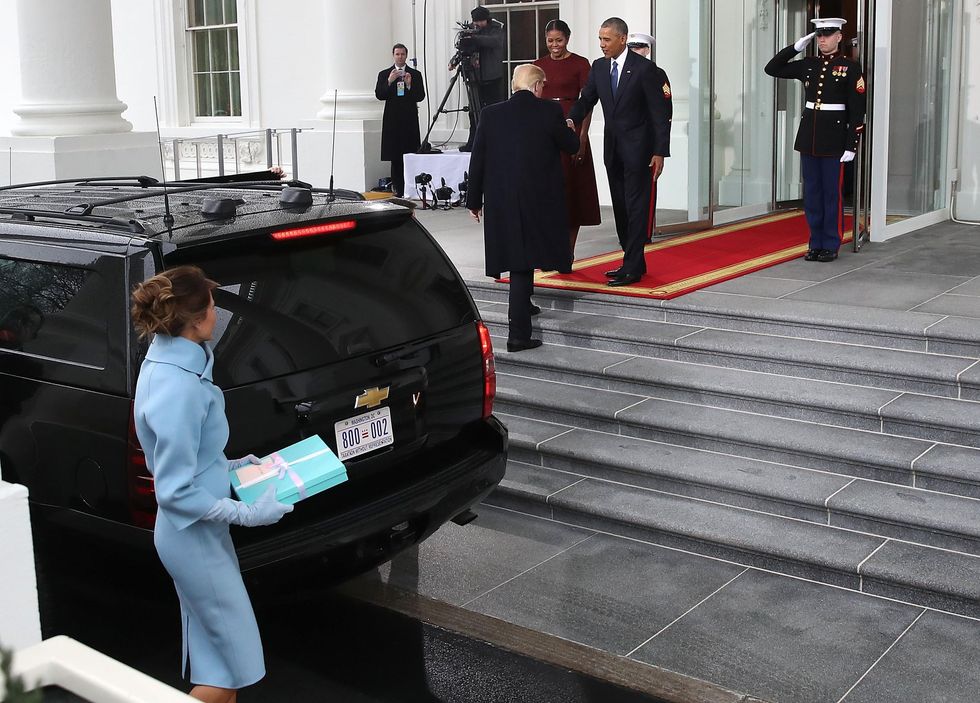 Picture: Donald Trump (C),and his wife Melania Trump (L), are greeted by President Barack Obama (R), and his wife first lady Michelle Obama, upon arriving at the White House on January 20, 2017 in Washington, DC
In what has become a distinctly uncomfortable image, here Trump leaves his wife to headup the steps of the White House on her own.
Former US President Barack Obama: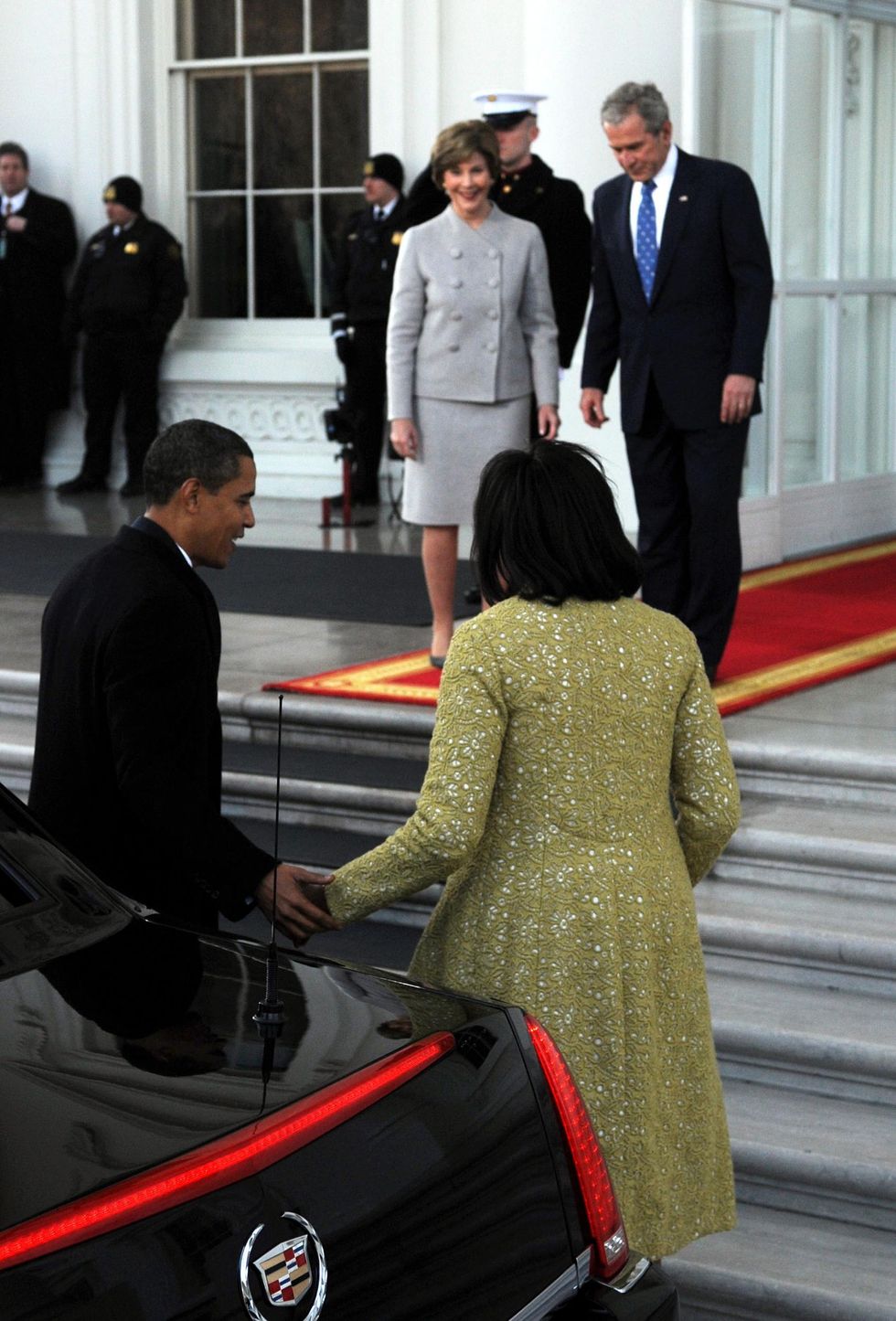 Picture: President-elect Barack Obama (L) and Michelle Obama (2nd R) are welcomed by U.S. President George W. Bush (R) and First Lady Laura Bus to welcome into the White House before Obama's Inauguration as the 44th president of the United States of America January 20, 2009 in Washington, DC
3. There's more...
President Donald Trump: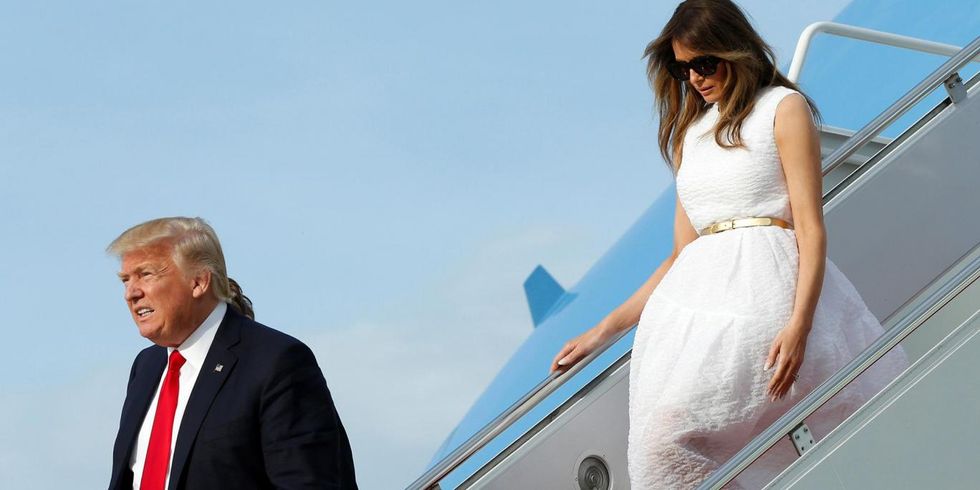 Picture: Donald and Melania Trump walk down the stairs of a plane.
Six other presidents throughout history:
Six different administrations. Note: creator asked that I not tag them in this tweet. https://t.co/Z85zrbpPth

— Yashar Ali 🐘 (@Yashar Ali 🐘) 1492808073
4. With children
Donald Trump: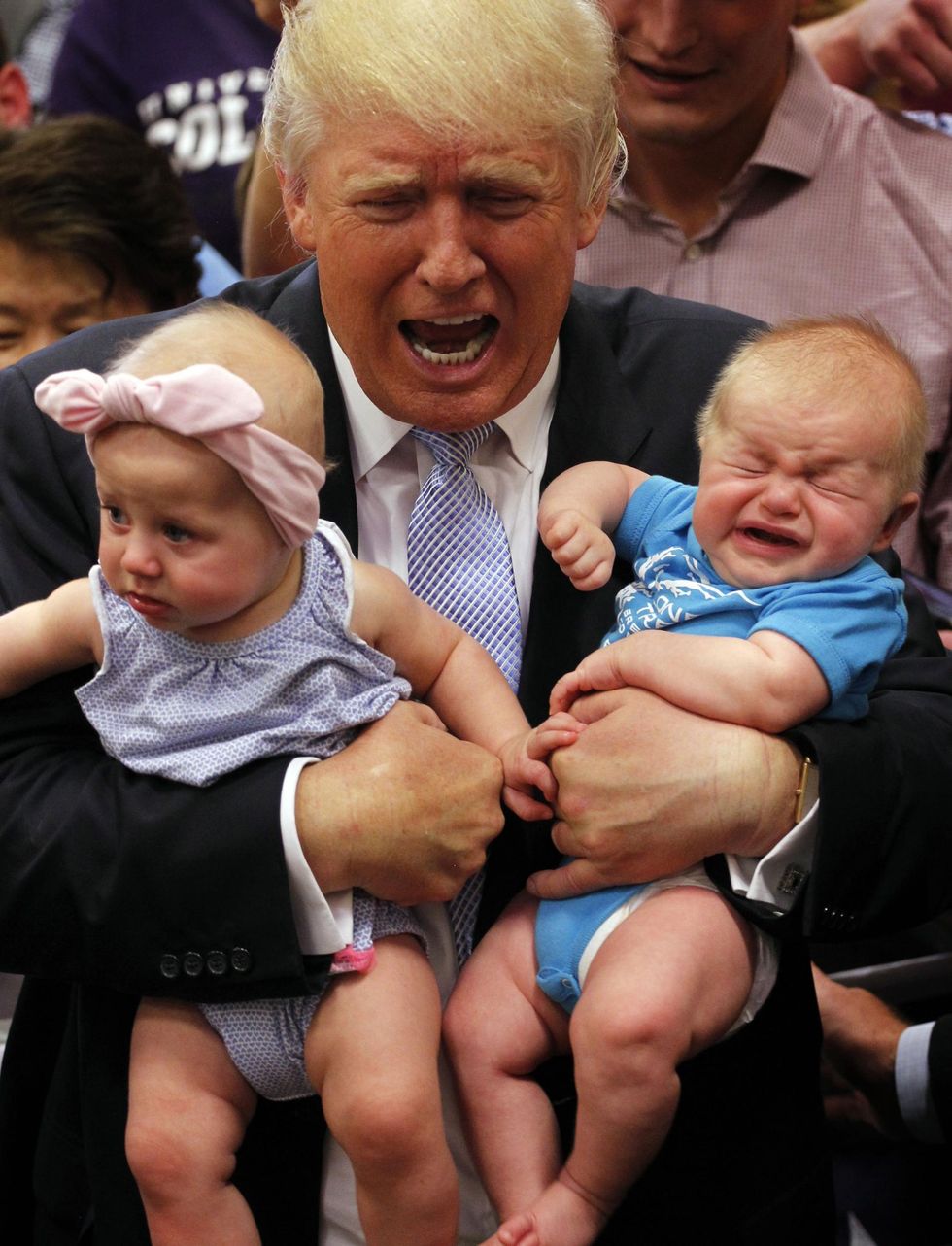 Picture: Donald Trump reacts to the cries of three-month-old Kellen Campbell, of Denver, right, while holding six-month-old Evelyn Keane, of Castel Rock, July 29 2016
Former US President Barack Obama: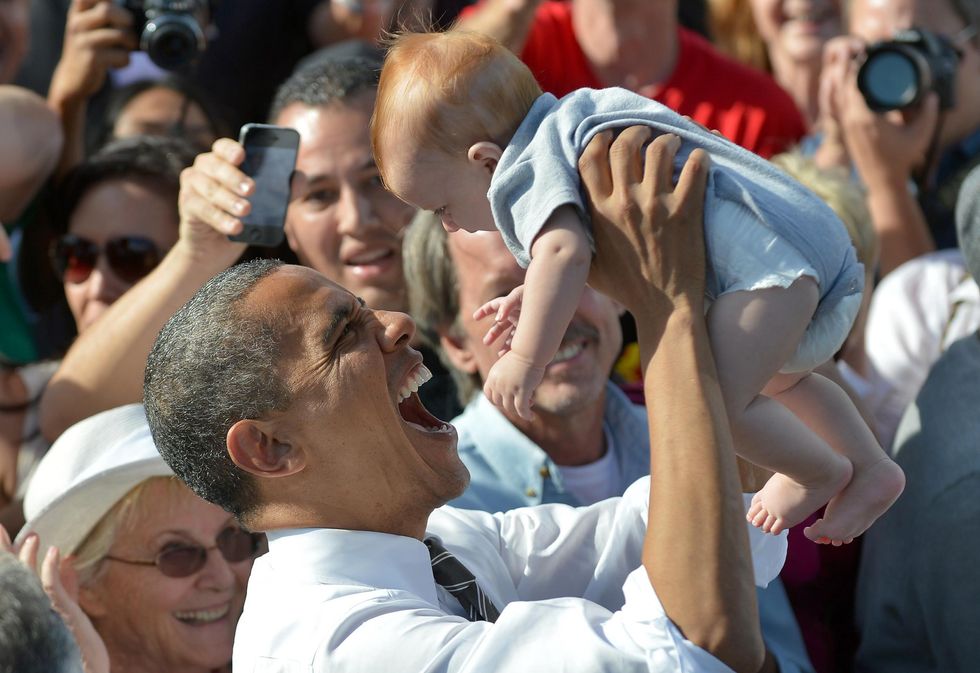 Picture: US President Barack Obama holds a baby as he greets supporters during a campaign rally at the Cheyenne Sports Complex in Las Vegas, Nevada, on November 1, 2012
Former South African President Nelson Mandela: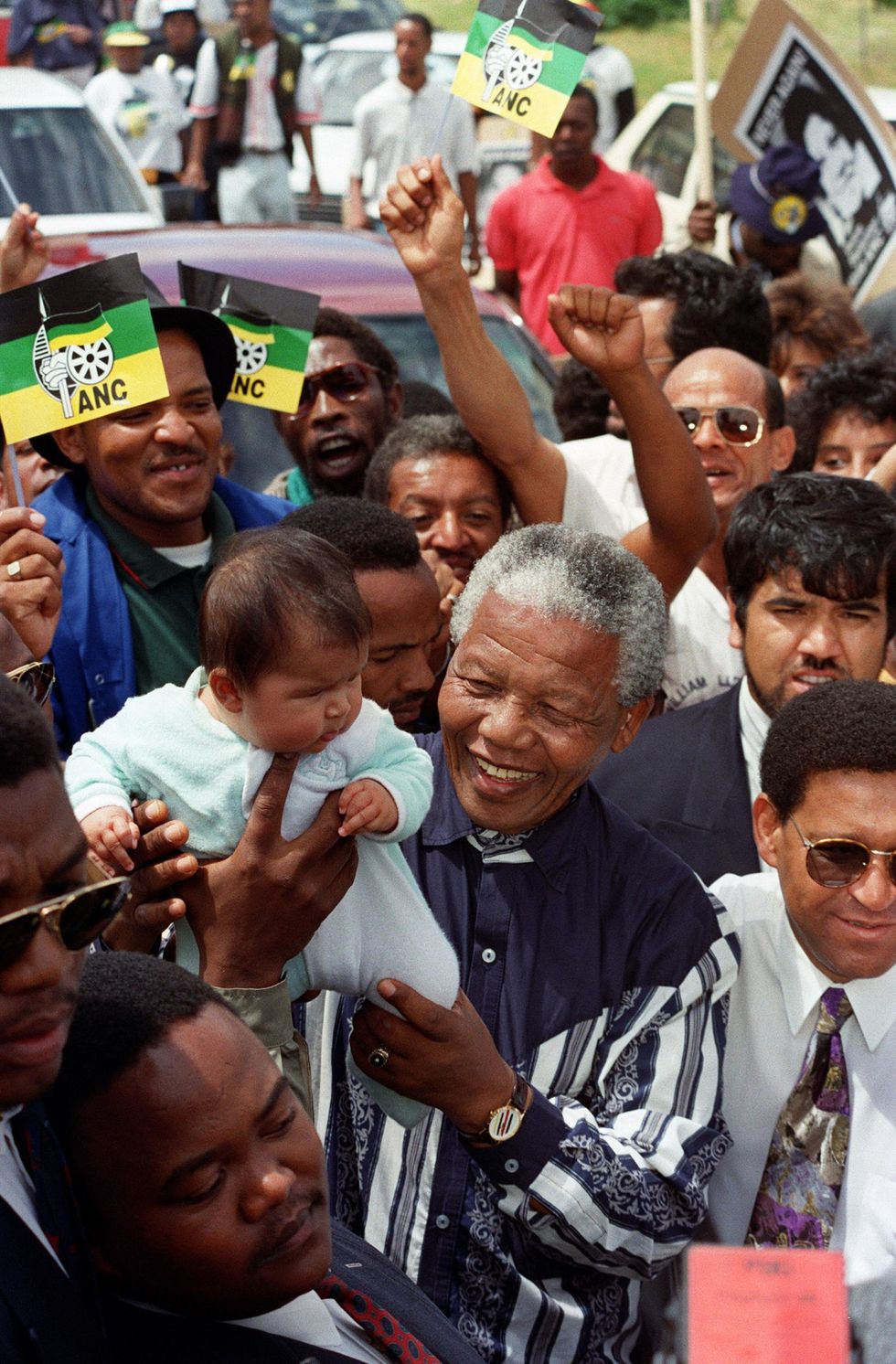 Picture: African National Congress President Nelson Mandela holds a baby in Paarl, South Africa, as he walks from Victor Verster prison, from which he was liberated in 1990, to an election rally 02 February 1994