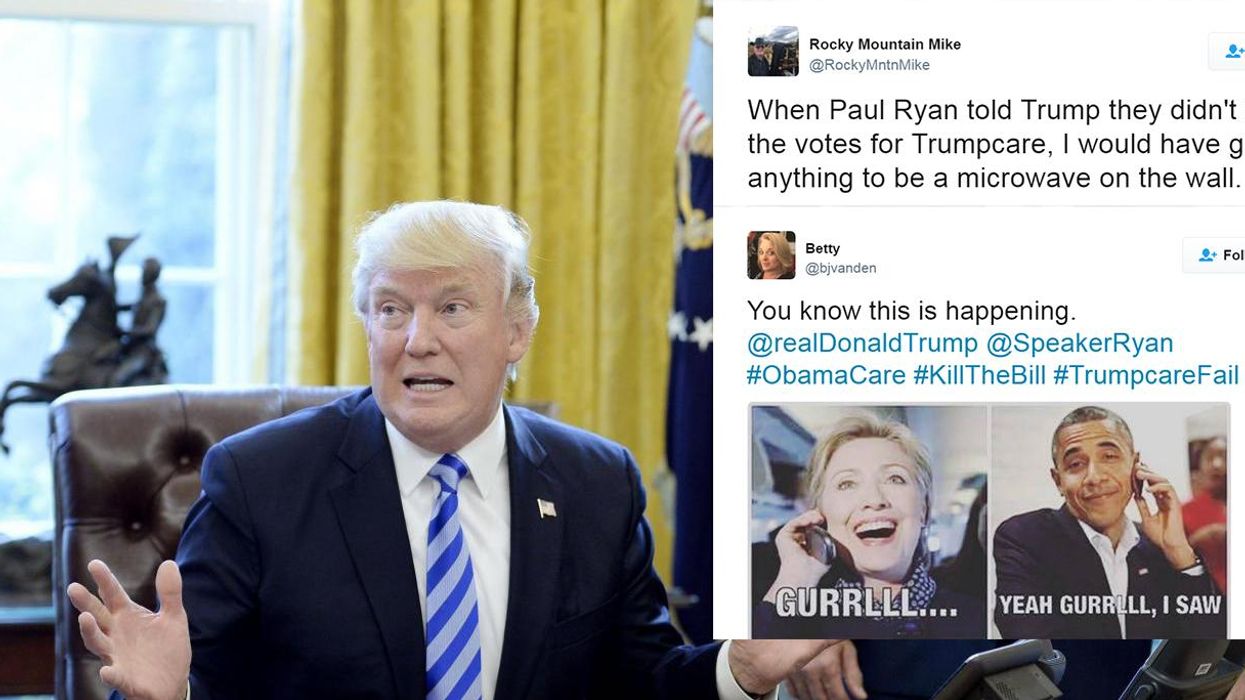 GETTY / OLIVIER DOULIERY-POOL
Trump has admitted defeat (for now) after failing to repeal and replace Obamacare.
The President had hoped to get his new plan for health insurance, the American Healthcare Act, through the Republican controlled houses of Congress, but they just didn't have the votes.
After weeks of worry that Obamacare might be decimated, the announcement that Trumpcare had failed was welcome news across the United States.
People were loving it.
And, of course, they brought Barack Obama into it.
More: There was a Sesame Street character called Donald Grump
More: Barack Obama spent yesterday subtly trolling the Republicans
Watch:Trump defeated: President remains bullish despite failure to repeal Obamacare