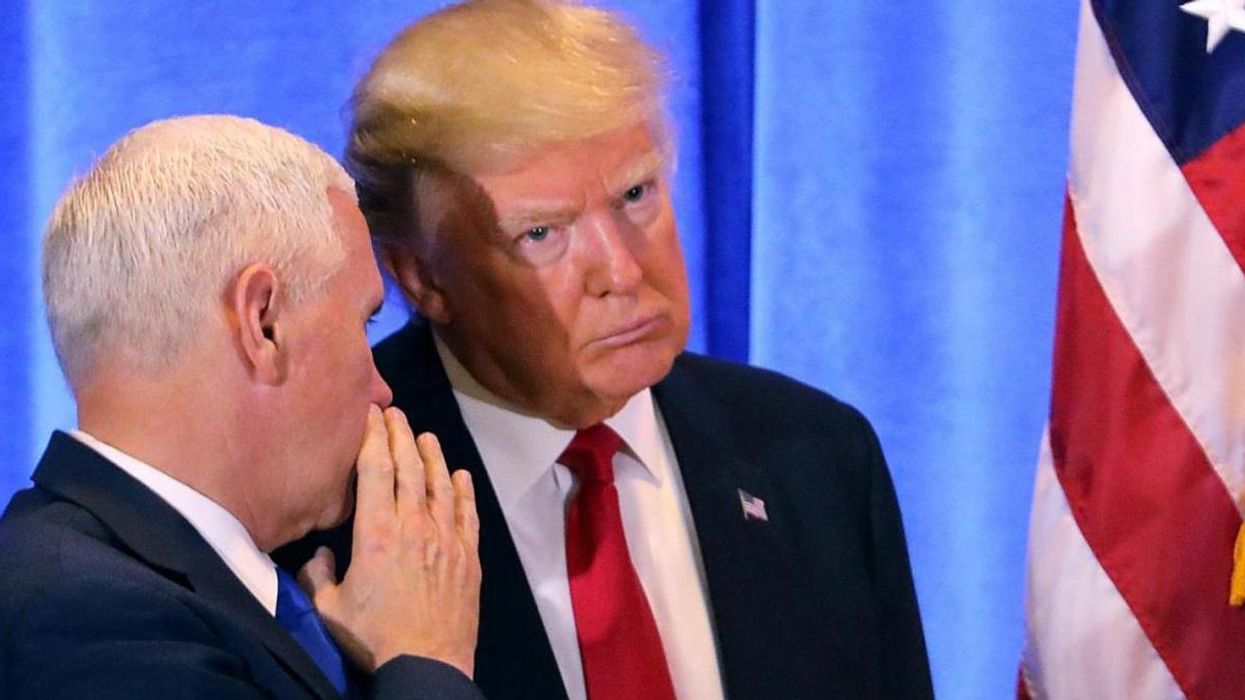 Getty
The New York Times has unearthed new documentation about Donald Trump's clashes with the late Edward Koch, former mayor of New York between 1978 and 1989.
The archive, featuring previously unpublished content was first discovered by Koch's family.
Of the US president, his opinion was painfully clear:
Donald Trump is one of the least likeable people I have met during the 12 years that I served as mayor.
He went on to lament that support for the businessman was "incomprehensible".
But it is something else he said in a 1990 essay that's more relevant now than ever:
Koch endorsed a New York official's assessment that he:
Wouldn't believe Donald Trump if his tongue were notarised.
Donald Trump's relationship with the truth is well documented.
In his first congressional speech the US president was at the mercy of fact checkers. It wasn't long before The Centre for American Progress made a worrying assessment that of the 61 statements he made, 51 were incorrect.
And that's not the first time the validity of the US president's words have been a source of contention.
Researchers from the Washington Post have been following Trump's first 100 days since assuming office on 20 January. In the first 42 days, they've counted 188 "false or misleading claims".
The most frequent topic was immigration, which came up 33 times.
Ahead of the congressional speech – which was notably softer in tone than usual – he told reporters at the White House that he was willing to moderate his extreme stance and potentially grant millions of undocumented immigrant's legal status.
However a senior White House official told the CNN that that was "misdirection play". Democratic Senator Chris Murphy said that was a "wonderful turn of phrase" and called it something different – a "lie".
The media witch hunt
Trump's insistence on branding reputable media sources such as CNN and The New York Times as "fake news" compounds an already murky political situation.
Damien Collins, Chairman of the Culture, Media and Sport Committee called it out during a student meeting at the Press Association on Wednesday:
... To use this term [fake news] generally to say 'the New York Times is running a story I don't like, therefore the New York Times is fake news', that is a very dangerous thing to do.

 If we end up in a position like that, we end up in a position where the real perpetrators of fake news can continue spreading lies, unchallenged.