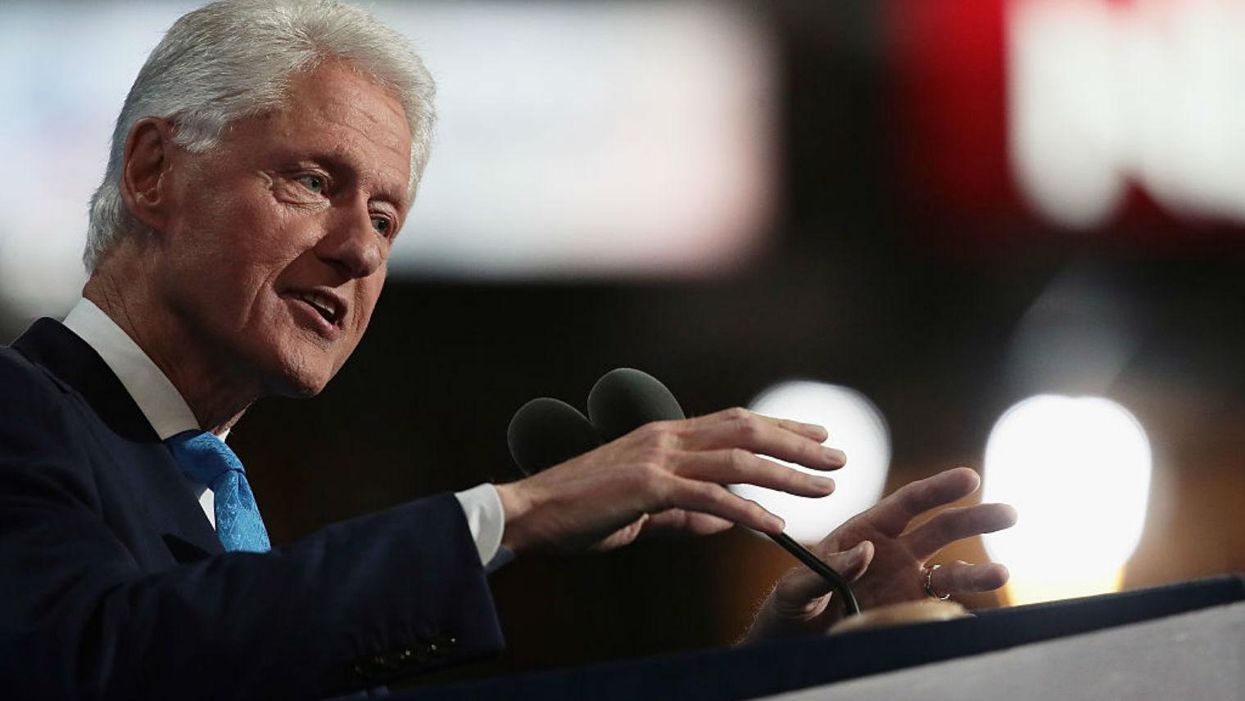 On Tuesday night former president Bill Clinton spoke to the Democratic National Convention in which he gave a timeline of his life with wife Hillary.
But he left one crucial year out of that timeline: 1998.
That year was the time of the infamous Lewinsky scandal, in which Bill denied sexual relations with White House staffer Monica Lewinsky, a denial which turned out to be false.
In his speech to Democrats, on the night that they officially nominated former secretary of state Hillary Clinton, Bill gave the audience a personal history. He talked about how the two met, the birth of their daughter Chelsea and when she started college in 1997 and then skipped the events of the year after.
Evidently president Clinton didn't want to dwell in the sordid details and focus on the good marriage that he and his wife had shared. But 1998 was a significant year for both the presidency and their marriage. Congressional Republicans had even launched impeachment hearings into the events, and on December 19, 1998, the US House of Representatives voted to send articles of impeachment to the Senate on charges of allegedly misleading a grand jury about his extramarital affair with Lewinsky in the White House, and for also persuading others to engage in the cover up.
The internet definitely noticed his omission:
Admittedly president Clinton had a balancing act, how to mention such a personal time without embarrassing Hillary Clinton on the night she was named the first female nominee for president in the history of her party? The answer to that, is there is no way to make that reference. Even smooth Bill doesn't have that kind of oratorical acumen.